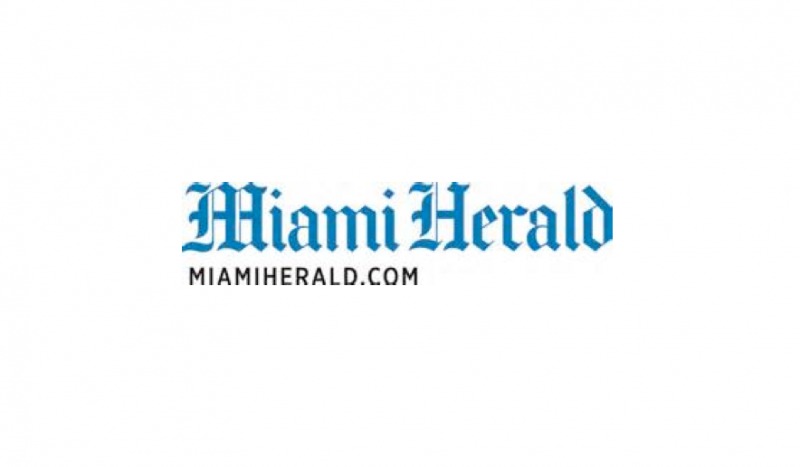 Condo Oasis On The Rise in North Bay Village
BY SHAYNE BENOWITZ
Special to the Miami Herald
Buying a home in South Florida is easier now than in recent years — sort of. To aide you in your search, we updated our interactive tool that enables you to search for ZIP Codes where median home values match your budget, then easily review school ratings and safety statistics.
Still, the data doesn't match the on-the-ground reality in every case, and that means attractive pockets can get lost. We've highlighted seven lesser-known neighborhoods in our "How to Buy a Home" guide that appeal to different types of buyers. Here is one of them:
When Ken De Loreto, 51, and Ritch Holben, 55, sold their condo in midtown in 2013, it was on the condition that they could find a neighborhood with sunrise and sunset views.
"I thought, that's impossible. That doesn't exist in a condo," De Loreto said.
Then they came across a 15th-floor unit with three exposures in the boutique Blue Bay condominium on Harbor Island in North Bay Village.
Situated on three islands on the 79th Street Causeway, North Bay Village floats between North Beach and Miami's up-and-coming Biscayne Corridor. While there's a gated community of single-family homes on North Bay Island, and a mixture of houses and condos on Treasure Island, the vast majority of the village's residential inventory is on Harbor Island in the 255 condominiums currently on the market, according to Realtor Ines Hegedus-Garcia's Multiple Listing Service (MLS) analysis. Prices range from $93,500 for a studio or one-bedroom in an older midcentury building with few amenities to $2.19 million for a 4,000-square-foot penthouse with 360-degree views.
This juxtaposition of old and new gives the village a somewhat ragtag aesthetic that's common in many South Florida neighborhoods. For De Loreto and Holben, the spectacular views and the village's potential were enticement enough.
"We have water on every side. It's not like the dark nights on the beach when the sun sets and you just look at darkness. Here, you're looking at glittery city all around you," Holben says. "It's beautiful 24/7."
Says De Loreto, "Both of us love a rescue, whether it's a dog or a property or a neighborhood" (the couple shares two rescue dogs). "A neighborhood in transition is very attractive to us because there's this excitement and possibility in it, so we were attracted to this sleepy — a little shabby — neighborhood."
Condo buildings range from modern towers built between 2003 and 2009 — Eloquence, Cielo and The Lexi among the newest and most desirable — to concrete breeze-block MiMo buildings, no more than three or four stories tall, dating to the 1950s and '60s. Space 01 is one of the more architecturally interesting buildings with an exposed, industrial, loft style by acclaimed Oppenheim Architecture.
In the three seasons that snowbirds De Loreto and Holben (who spend their summers in the Berkshires) have owned in North Bay Village, they've enjoyed being part of a neighborhood on the rise that feels authentic. They've gotten involved in local zoning and planning boards to work with developers and push for more green space on the island.
A new public waterfront bay walk currently offers a much-needed pedestrian path at the tip of West Drive with plans for expansion. "At the bay walk, the energy completely shifts," De Loreto says. "You're able to stop and talk, meet neighbors and become friends in ways that you weren't able to do before. It's actually starting to feel like a neighborhood."
NORTH BAY VILLAGE
Location: Off the 79th Street Causeway between Miami and Miami Beach, north of downtown Miami
ZIP Code: 33141
Median price: $266,000
Market increase: 2.9 percent (over the last year)
Best for: Condo dwellers
School ratings: Good
Crime: Low