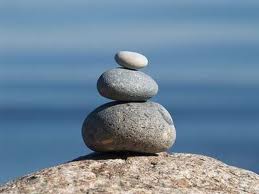 ---
Being in Metropolitan Miami we deal with a lot of foreign nationals sellers. Yes you read correctly, a lot of our listings are absentee owners from other countries that either bought vacation homes or investment properties and they choose to hire us when they want to unload them. Rick and I consider ourselves good communicators. We don't like to leave anything to interpretation and make sure every step of the process is explained in detail. This can sometimes be challenging and I tend to attribute communication problems to cultural idiosyncrasies.
Communication vs. Cultural Differences
These culture differences I speak about don't have anything to do with language or behavioral patterns of different countries, I'm talking about the way we handle real estate transactions here in the United States. If we as Realtors in the US find major differences in the way we do business from one state to the other, can you imagine the differences with other countries? We just closed on a cash deal with Canadian Clients – I have to tell you that they were absolutely overwhelmed at the amount of paperwork that it took to close the property. It was a simple transaction and they just couldn't believe how complicated Americans make things (I am paraphrasing). We're dealing with a French couple right now that has to ask 10 times what each clause in the contract means and why the same clause seems to be rewritten in different ways throughout the contract. They own properties all over the world (South and Central America and Europe) – so we're not dealing with people that don't have experience buying real estate. But the cake comes from a Venezuelan seller. We speak the same language but cannot convince her that the selling strategy that they use in Venezuela does not work here in this country. She expected to overprice a condo and just tell people the price was negotiable (when there were 25 other units for sale in the same building for less money and in better condition). We found her a buyer a year ago that she refused and now is forced to sell $120k less than what they offered her. There's nothing I can say to convince them but now they are realizing that our markets are different and they should have trusted us.
Breaking International boundaries
I was so psyched to see Poppy Dinsey writing here in Agent Genius, because it would give us an inside look at the UK buyer's mind and what they expect when investing in the US – maybe Poppy will humor me (hint….hint) So how are we supposed to deal with the idiosyncrasies of each country and learn how to strategize in a way that makes sense to each individual client? Our answer to this date is not to assume that people understand the process. We take the time, from the beginning to explain how real estate works here in the US. From representation, to exposure, to cooperating with other agents. Nothing is left out………but those cultural differences can definitely prove to be a challenge. **original article on AgentGenius.com **