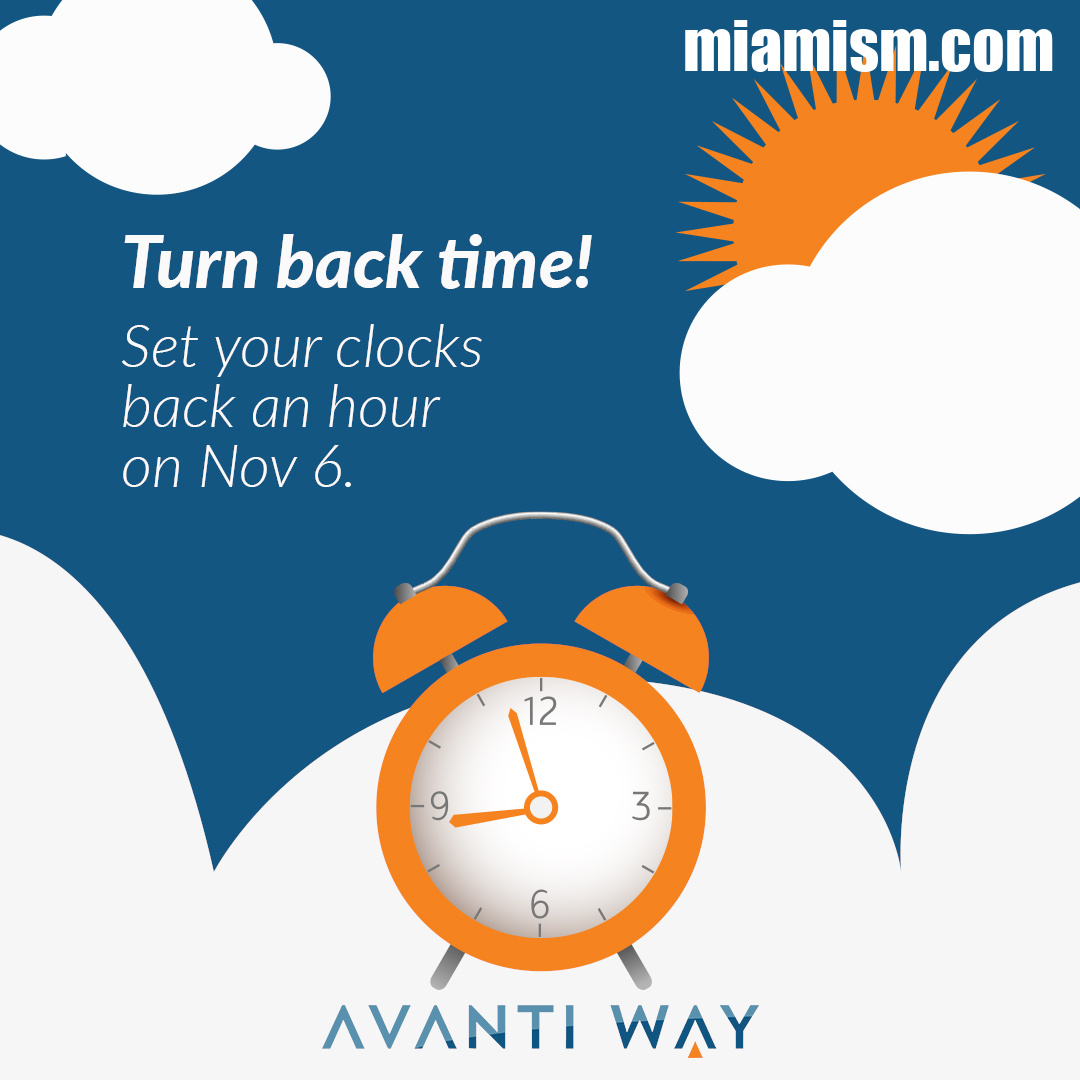 Daylight Savings Time Reminder – Fall Back 2022
It's that time of the year again – Daylight Savings Time!!
Although most clocks will turn automatically, most of our brains still need to get adjusted, so here's the reminder.
FALL BACK!!
DST starts on Sunday, November 6, 2022 at 2:00 AM
This announcement has been brought to you by The Miamism Sales Team – Architecture REALTORS at your service!!