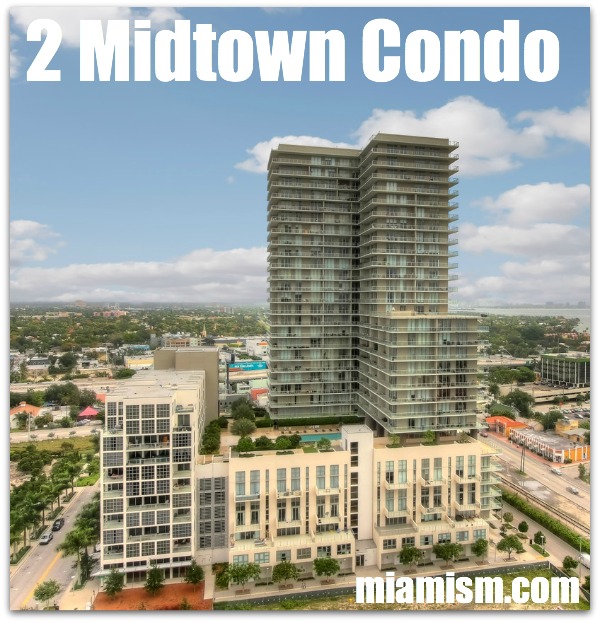 Designer Midtown Condo For Sale
I've been toying with this article in my head for a couple of weeks and have hesitated to post as not to seem like I'm nagging. So all I ask is that you keep an open mind when reading. Assuming you are looking to buy a Midtown Miami Condo, what would be the pros and cons for buying a resale unit (from an individual owner) rather than a developer unit. I will try to keep it as objective as possible because you should look at both options.
First you need to understand that Midtown Miami is not a brand new complex but it IS newer. The first tower was finished in 2007 and they have impact resistant glass and gorgeous amenities. What you have to know is that in 6 years, some of these residential units have had several owners, either because they were bought by speculators before real estate market collapsed, investors, or simply because it has been 6 years.
So why would you still see developer units for sale after 6 years? Without having to go through the intricacies of developer turn-over and possession, what's important to understand is that when the real estate market was collapsing, a lot of the developer sales that never materialized, were turned into rentals instead. We're talking a developer turning into a management company to keep inventory until the market would improve.
With that said, because Miami's Condo Market is HOT, a lot of the developer units that were previously rented, are now for sale. Here's where it gets interesting for you if you are considering Midtown as your next Miami Condo purchase. For the developer to rent these, they had to be finished, in many cases quick floor installations and inexpensive blinds were installed.
These residences ended up with pretty plain and run-of-the mill finishes because it's what made sense financially for the investor. Developer units for sale in Midtown now, are offering amazing incentives to Realtors, including higher than usual commissions. This means that an agent with a buyer interested in Midtown, would make more money from selling a developer unit than selling a regular resale from an independent owner. So here are some pros and cons and please note that there are exceptions (a lot of resales can have crappy finishes just like some developer units can have amazing ones).
Buying from a Developer vs. from an independent owner
better price vs. same price or more expensive
cheaper finishes and possible bad floor installations vs. designer and top of the line finishes
occupied by renters in the past (no pride of ownership) vs. usually owner occupied (better condition)
developer fees vs. no extra fees
your agent makes more money at the expense of developer vs. usually standard commissions apply (at expense of owner)
no upgrades vs. possible top of the line upgrades
same amenities, same building, same context
So why exactly am I telling you this? Other than having represented many independent sellers currently and in the past, it's good for you to understand why some of these units are priced higher than others. When an owner spends in excess of $20,000 in flooring compared to $3,000 for comparable units, it would make sense that they would price it higher. Same applies to designer window coverings, updated appliances and lighting, etc. Please don't misconstrue this to mean that buying from a developer is not the way to go, on the contrary, that may meet your buying goals much better. This is about identifying disparities in price and condition of the product you are buying.
And of course here's my self-serving example because it is our listing: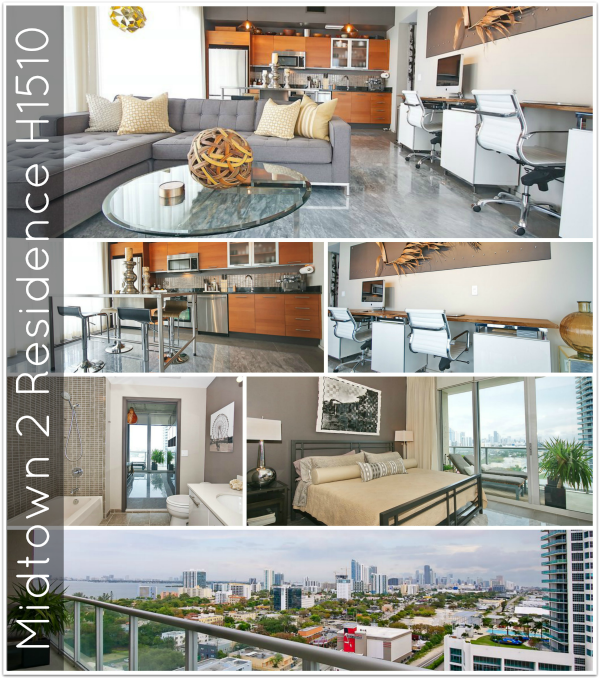 This 1 bedroom, 1 bathroom, one-of-a-kind, designer-owned, corner residence is priced at $358,000. We're talking 776 sq.ft. of living space with a 500 sq.ft. terrace – the perfect combination of interior and exterior living areas with wraparound balcony with expansive views to Biscayne Bay, downtown Miami and sunset skies.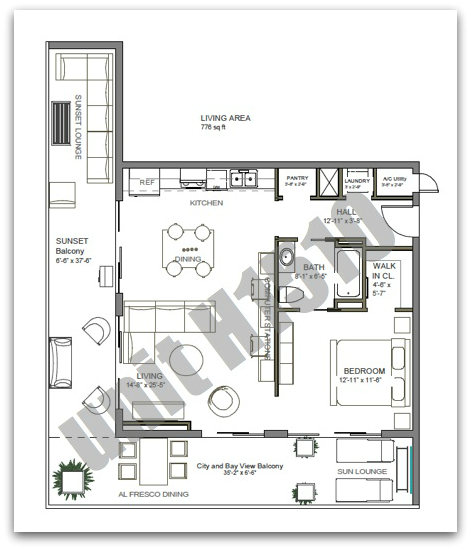 Stunning finishes, imported marble and porcelain floors, high ceilings, floor-to-ceiling, impact-resistant glass and great distribution of space. Includes custom shades and draperies throughout. This unit was featured in 'Home Miami,' and has that wow factor you not often find. But don't take my word for it, call us to see it and judge for yourself. Let us know if you want to know more about Midtown Miami.