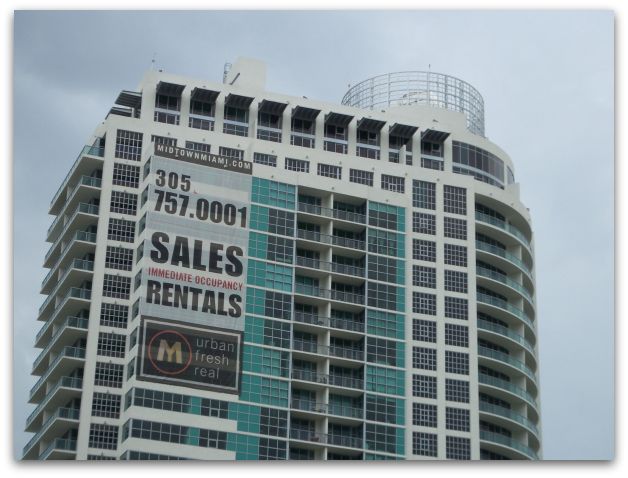 Distasteful Developer moves
How would you feel if you bought a half a million dollar condo and upon closing, huge distasteful rental banners went up on the facade of your building?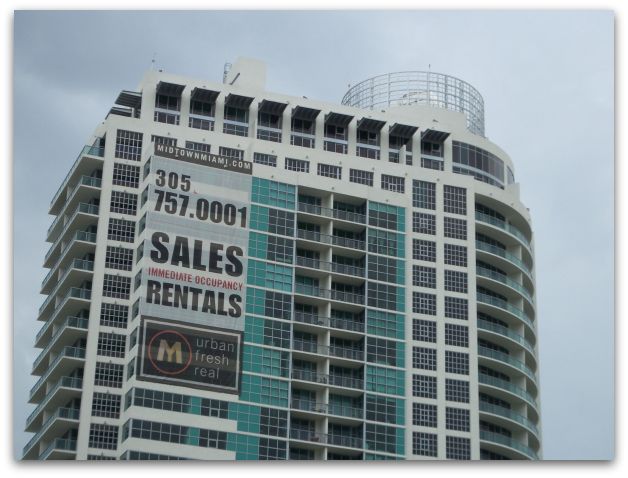 Midtown Miami is a project I believe in – based on Green Urbanism with the concept of a walkable community with mixed use buildings.  Midtown Miami is a collaborative effort of several architects and urban planners in a great location within Miami.  While other Realtors push Wynwood Luxury Condos, The Performing Arts District and Chic Downtown Real Estate, I love everything about this project…. except the hideous banners.
Condo owners from midtown 2 have to face these "rental banners" which in my opinion identify the project as one with transient traffic and not at all Miami Luxury Real Estate.
Worse yet, can you imagine those Midtown 4 units whose views are blocked by these?  One of our client's theory is that the developer was trying to sabotage his chance at selling his condo unit because he had it priced way below developer pricing.  Whether that's true or not, can't say.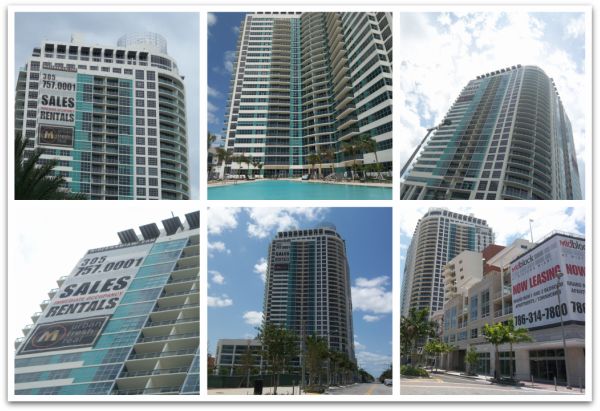 I personally think they are cheesy and hopefully they will come down soon so I can keep promoting a project I believe in.