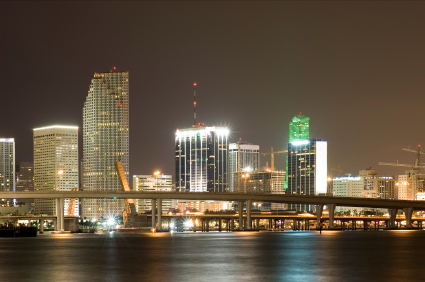 Downtown Miami Housing Report – March 2012
There are currently 963 downtown Miami condos for sale in The Multiple Listing Service (MLS):
The highest priced condo is in The Four Seasons (The highest penthouse in Florida). A 2 bedroom / 3 and a half bathroom, 5,798 sf penthouse listed for $13,400,000.
The lowest priced condo is at Brickell View Condo – a 2 bedroom / 2 bath short sale with 616 sf of living space, listed for $80,000. Brickell View Condo is located at 126 SW 17 Rd, Miami, FL 33129.
Pending Sales (properties under contract): 398
Closed Sales in March of 2012: 137
The 137 Downtown Miami Condos sold in March range from a $1.5 Million Condo at Santa Maria Condo, to $73,000 2 bedroom short sale at Village at Brickell Condo. Out of the 96 condos sold, 43 were distressed sales (short sales and foreclosures), that's 31% of the sales. The Median sale price for November Downtown Miami Condos was $402,000.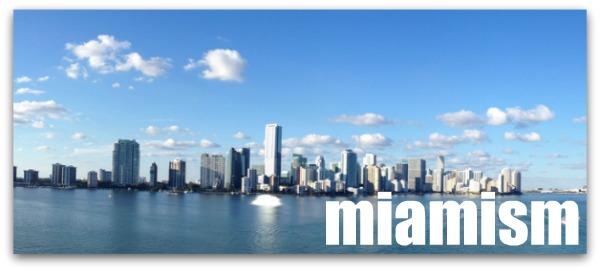 Here is the breakdown of sales by condo building and areas within downtown Miami. What's important to point out is the fact that inventory has slowly gone down, sales have slowly increased, so have median prices while distressed sales have decreased. I would venture into stating that downtown Miami is the hottest real estate in South Florida right now. This is evidenced by how quickly properties sell and by the demand.
BRICKELL AREA CONDOS
Village at Brickell Condos – 3 sales: $305,000, $250,000 and $195,000
25 Bay Tower Condo – 1 sale $214,000
500 Brickell Condo – 2 sales: $525,000 and $335,000
Atlantis on Brickell – 1 sale: $285,000
Axis on Brickell – 1 sale: $237,000
Brickell Biscayne Condo – 2 sales: $190,000, $158,500
Brickell Forest – 1 sale: $260,000
Brickell Harbour Condo – 2 sales: $258,000, $229,000
Brickell Place – 1 sale: $198,000
Brickell Roads Townhouses – 1 sale: $190,000
Brickell Shores Condo – 1 sale: $175,000
Brickell Townhouse – 2 sales: $230,000, $151,000
Bristol Tower – 1 sale: $1,475,000
Costa Bella Condo – 1 sale: $265,000
Four Seasons – 1 sale: $1,325,000
Icon Brickell – 8 sales: $692,500, $370,000, $349,000, $335,000, $375,000, $750,000, $687,000 and $555,000
Imperial at Brickell – 2 sales: $450,000 and $350,000
Infinity at Brickell – 1 sale: $243,000
Jade at Brickell – 2 sales: $600,000 and $1,053,000
Jefferson Condo – 1 sale: $158,000
Point View Condo – 1 sale: $120,000
Santa Maria – 1 sale: $1,500,000
Skyline at Brickell – 1 sale: $231,000
Solaris at Brickell Bay – 1 sale: $230,000
The Club at Brickell Bay – 5 sales: $230,00, $154,400, $180,000, $175,000 and $170,000
The Emerald – 1 sale: $450,000
The Four Ambassadors – 1 sale: $142,275
The Imperial – 1 sale: $315,000
The Mark on Brickell – 2 sales: $300,000 and $215,000
The Palace – 1 sale: $243,500
The Plaza on Brickell – 15 sales: $250,000, $230,000, $270,000, $290,000, $518,000, $465,000, $450,000, $427,000, $390,000, $385,000, $295,000, $280,000, $287,000, $278,000 and $240,00o
The Sail and Brickell – 3 sales: $180,000, $175,000 and $162,000
Villa Brickell – 1 sale: $535,000
Village at Brickell – 1 sale: $73,000
Vue at Brickell – 3 sales: $180,500, $170,000, and $268,000
BRICKELL KEY CONDOS
Brickell Key One – 1 sale: $780,000
One Tequesta – 3 sales: $300,000, $360,000 and $235,000
Two Tequesta – 2 sales: $584,120 and $700,000
Three Tequesta – 2 sales: $535,000 and $369,000
Carbonell – 1 sale: $850,000
Courts at Brickell Key Condo – 1 sale: $390,000
Courvousier Courts at Brickell key – 4 sales: $330,000, $319,000, $240,000 and $245,000
DOWNTOWN AREA CONDOS
50 Biscayne – 5 sales: $369,000, $315,000, $195,000, $235,000 and $270,000
Epic – 2 sales: $408,500 and $637,500
Madison Downtown Condo – 1 sale: $100,000
Met 1 – 1 sale: $270,000
One Miami – 11 sales: $535,000, $335,000, $274,500, $285,000, $205,000, $120,000, $320,000, $308,533, $260,000, $329,900 and $265,000
The Ivy – 3 sales: $300,000, $308,000 and $215,000
The Loft Downtown – 5 sales: $130,000, $175,000, $143,000, $185,000 and $106,000
The Madison – 1 sale: $110,000
Viscayne Condo – 2 sales: $222,500 and $299,000
MIAMI RIVER CONDOS
Latitude on The River – 1 sale: $212,000
Neo Vertika – 5 sales: $173,000, $207,500, $204,500, $185,000 and $165,000
Wind by Neo – 3 sales: $260,000, $255,000 and $197,000
MIAMI HEAT CONDOS
900 Biscayne Bay – 1 sale: $467,500
Marina Blue – 7 sales: $485,000, $402,000, $394,000, $379,000, $250,000, $335,000 and $350,000
Marquis Residences – 1 sale: $1,200,000
Ten Museum Park – 1 sale: $505,000
And to finish off, here's the distressed inventory in this area (short sales and foreclosures). Out of the 962 downtown Miami condos currently listed for sale, 68 are short sales and foreclosures, this is equivalent to less than 7% distressed inventory in such a large area. This percentage was above 40% just one year ago and 10% when I reported in November of 2011. It doesn't take a genius economist to tell you that there is a major improvement in our downtown Miami housing market. It also means, for those of you that keep requesting to buy short sales and foreclosures, that the inventory is almost non-existent and the choices will be very limited. **all information obtained from the Southeast Florida Multiple Listing Service**