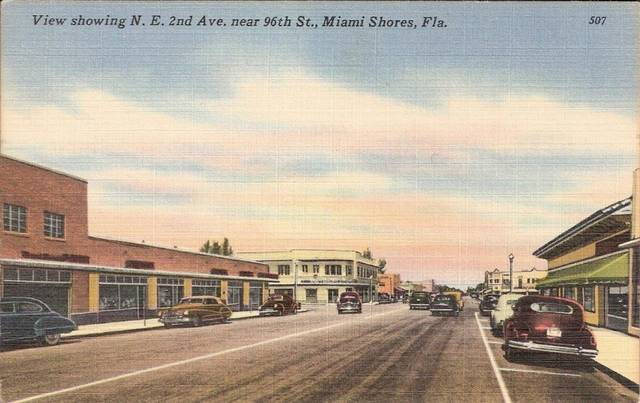 Downtown Miami Shores, Florida
Miami Shores is known mostly as a small residential area, but Downtown Miami Shores has great businesses to be proud of. Located on Northeast 2nd Avenue From 94th Street to 101st Street, you will find all kinds of shops and places to eat as well as medical and real estate offices. Through the years Downtown Miami Shores has gone through changes and we expect it to get better and better, especially with the redevelopment plans taking place.
Here are some of the places you can visit in Downtown Miami Shores:
New Starbucks
Park Shore Drugs has been a family owned pharmacy where the employees know your name and will give you one on one service.
Casa Chameleon recently opened a home gifts store.
Village Café is the place to meet, with great food and service: from business meetings to kids' lunches after early dismissals.
Several banks including Wachovia, Bank of America and Washington Mutual.
Chevron gas station and convenience store.
Norberto's Deli has been there for over 20 years.
Chi Tae Kwon Do school
Miami Shores Auto Repair – don't forget to have JC wash your car – the best detailing in town!
Tiki Boutique
Greater Miami Shores Chamber of Commerce – stop by and say hi to Lew Soli who always has a helpful smile.
Paul Miller Hair Studio
Catholic Charities – Services for the Elderly
Village Shoe Repair
Monfred The Tailor
Shoreview Building with professional offices and businesses like Nine's Café and Profiles Haircutting.
Post office
Miami Shores Fire station
Miami Shores Police Department
Miami Shores City Hall
Brockway library
The Playground Theater
Miami Shores residents are proud of their local commerce, we support and recommend our businesses to everyone we know.
For more information, please contact
RICK & INES
, who live work and play in Miami Shores.