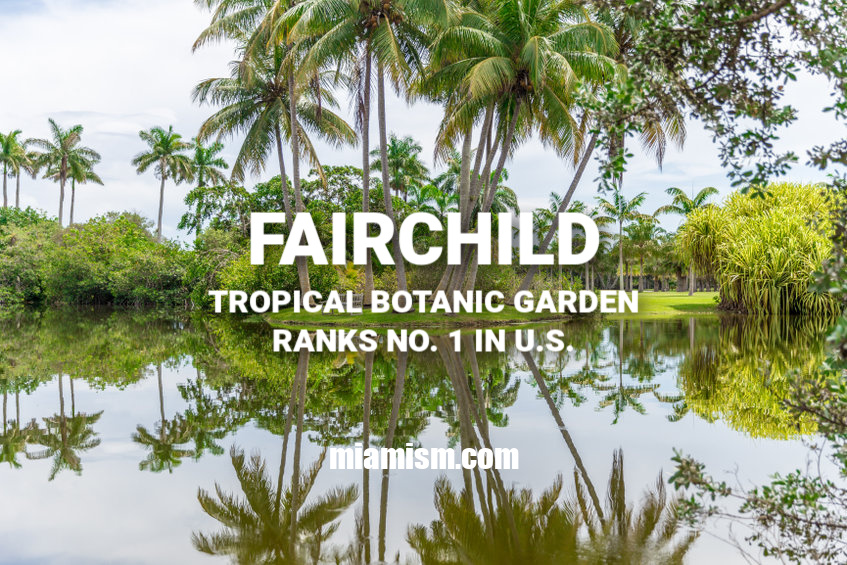 Fairchild Tropical Botanic Garden ranks Number 1 botanical garden in the U.S.
If you haven't been to Fairchild Tropical Botanic Garden, this should be your queue.  The experience is beyond words and the exhibits, events and history will blow your mind.
USA Today ranked our own Fairchild as number 1 botanical garden in the U.S.!
April showers might very well bring May flowers, but at these spectacular gardens, there's always something in bloom. The best botanical gardens and arboretums in North America help to promote and conserve the plant diversity of our planet, all while showcasing their vast collections in stunning, visitor-friendly ways. A panel of experts partnered with 10Best editors to search for the top spots, and the 10 best botanical gardens were determined by popular vote.
Take a look at Fairchild's Mission and History, because it goes beyond some pretty plants and we guarantee you will learn something.  The activities are endless, from Sip and Strolls, a Mango Festival, Summer Camp, Fieldrips and even Garden Challenges.  One of our gems and you should definitely get to know it.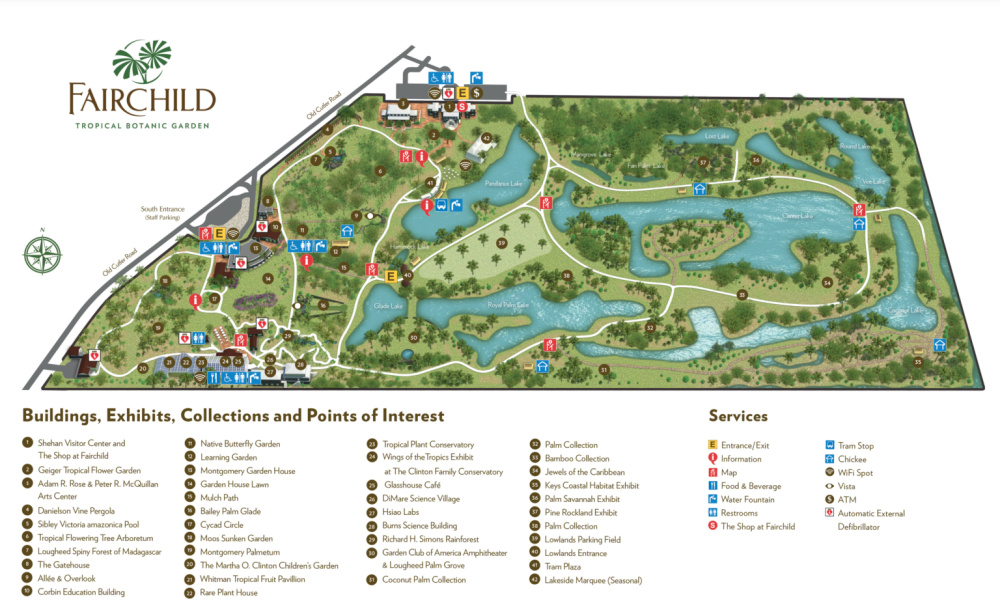 No. 1: Fairchild Tropical Botanic Garden – Coral Gables, Florida

The warm climate of Coral Gables allows tropical plants to be grown outdoors year-round at the Fairchild Tropical Botanic Garden – one of the only places in the continental United States where this is possible. Exotic butterflies fly freely within the Wings of the Tropics Conservatory, while the Rare Plant House displays 450 species of rare and endangered tropical plants from around the globe. Other themed gardens include a Tropical Fruit Pavilion, Palm Glade, Tropical Flower Garden, Succulent Garden and even a display of the dry forest plants of Madagascar.
No 2 was Cincinnati Zoo & Botanical Garden – Cincinnati, Ohio
No 3 was Vallarta Botanical Gardens – Puerto Vallarta, Mexico
CONGRATULATIONS TO FAIRCHILD TROPICAL BOTANIC GARDEN!!! Well deserved!