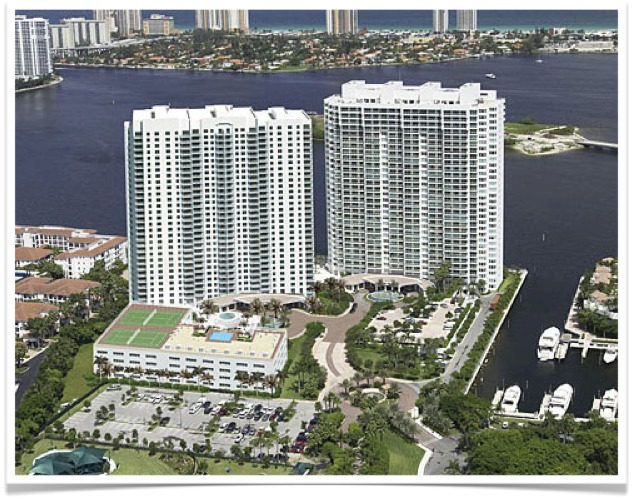 February 2011 Housing Market Report for Aventura Condos
There are currently 1263 Aventura condos for sale: (71 less than last month)
Highest priced listing: $12,000,000 for a 5/6 at Porto Vita
Lowest priced listing: $30,000 for a 1/1 short sale at Buckley Towers (approved short sale)
Pending sales: 331 (27 more than last month)
Closed sales in February: 76 (17 less than last month)
The highest Aventura condo sold in February was a penthouse at The Peninsula II which was listed for $1,970,000 in September of 2010 and sold for $1,592,405 on February 4th, 2011. The 3 lowest Aventura Condos sold last month were all at Point East Condo, a 55+ community and they were all foreclosures selling at $41,500, $28,000 and $31,500 – cash deals only. The distressed market in Aventura is not changing; 31 out of the 76 sales in February were either short sales or foreclosures keeping the ratio at 41% like last month. Cannot repeat this enough, if you want to buy an Aventura condo, please look at individual sales in the particular condo building you are interested in. It does not help you to look at average numbers in all of Aventura or much less in all of Miami-Dade County.
Peninsula Condos – Aventura
3201 NE 183 Street – Peninsula and 3301 NE 183 Street – Peninsula II The 2 highest Aventura Condos sold in February were at Peninsula but it was the second highest that caught our attention. The first Peninsula was built in 2005 and II in 2007. I love showing condos in an area where people will go out of their way to say, "My condo building is unquestionably the BEST one". Do they realize how silly they sound? Just this weekend I visited Brickell Key with clients from Connecticut and we heard the same statement three times in three different buildings << not kidding, I had to look away to stop from laughing.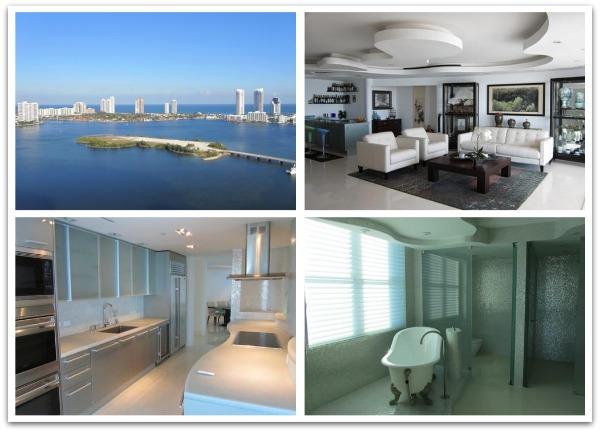 This penthouse (PH2908) has 3,620 square feet of living space and almost 400 square feet of terrace/balcony area. With 4 bedrooms and 4.5 bathrooms, 2 parkign spaces, direct panoramic views of The Intracoastal and The Ocean from afar and selling at $1,300,000. The curved soffits and walls are a bit much for my taste, but can see how these can be a selling feature. Here's the creative description in the MLS….and all in caps!
WOW! ENTER THRU PRIVATE ELEVATOR FOYER TO STAINLESS STEEL DOORS AND IMMEDIATELY & THRUOUT SEE THE BEST VIEW IN TOWN OF OCEAN, BAY, CITY & MARINA. THIS EXTRAORDINARY PENTHOUSE WILL LEAVE YOU BREATHLESS, OVER 1 MILLION DOLLARS IN UPGRADES, ALL REDONE BY THE FINEST GROUP OF ARTISAN & CRAFTSMEN TO COMPLETE A WORK OF ART, SOUND SYSTEMS LIGHTING THRUOUT BY A PUSH OF ONE BUTTON. 36X36 DIAGONAL LIMESTONE FLOORS, UNDULATING WAVE MOTIF OF COFFERED CEILING AND WALLS – ALL ROUNDE WITH GLASS WALLS, NOTHING ORIGINAL REMAINS.
**all information obtained from the SouthEast Florida Multiple Listing Service**