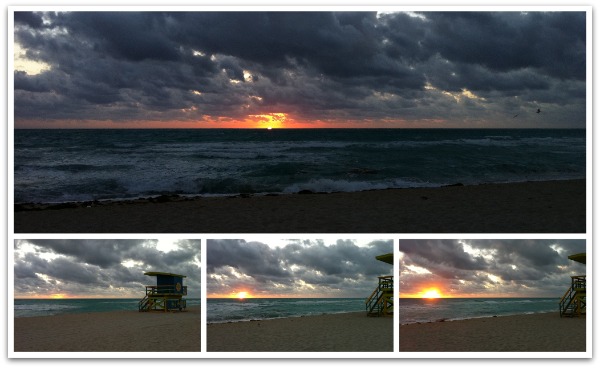 First Sunrise of 2011 from Miami Beach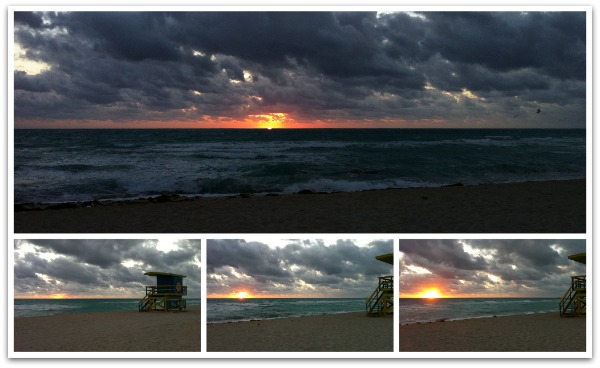 We arrived at the beach just minutes before the sun began to rise, the idea was to experience the first sunrise of the year. Here we were, Rick and I, with the intention of witnessing something that we cherish, purposely there to not take for granted anything that's given to us and were surprised to see a family sharing the experience together.   They were holding hands in a circle with their heads bowed, in prayer.
So what's the symbolic meaning of a sunrise?  Does it represent new beginnings, or maybe perseverance because the cycle continues no matter what happens.  Whatever the meaning, we wanted to share it with you and take the time, again, to wish you a Happy New Year!
**thanks to @mkhall from HiddenCity.net for the idea – although we didn't make it to Haulover Beach, we intend to make this a tradition**
Here are the rest of the photos from this morning