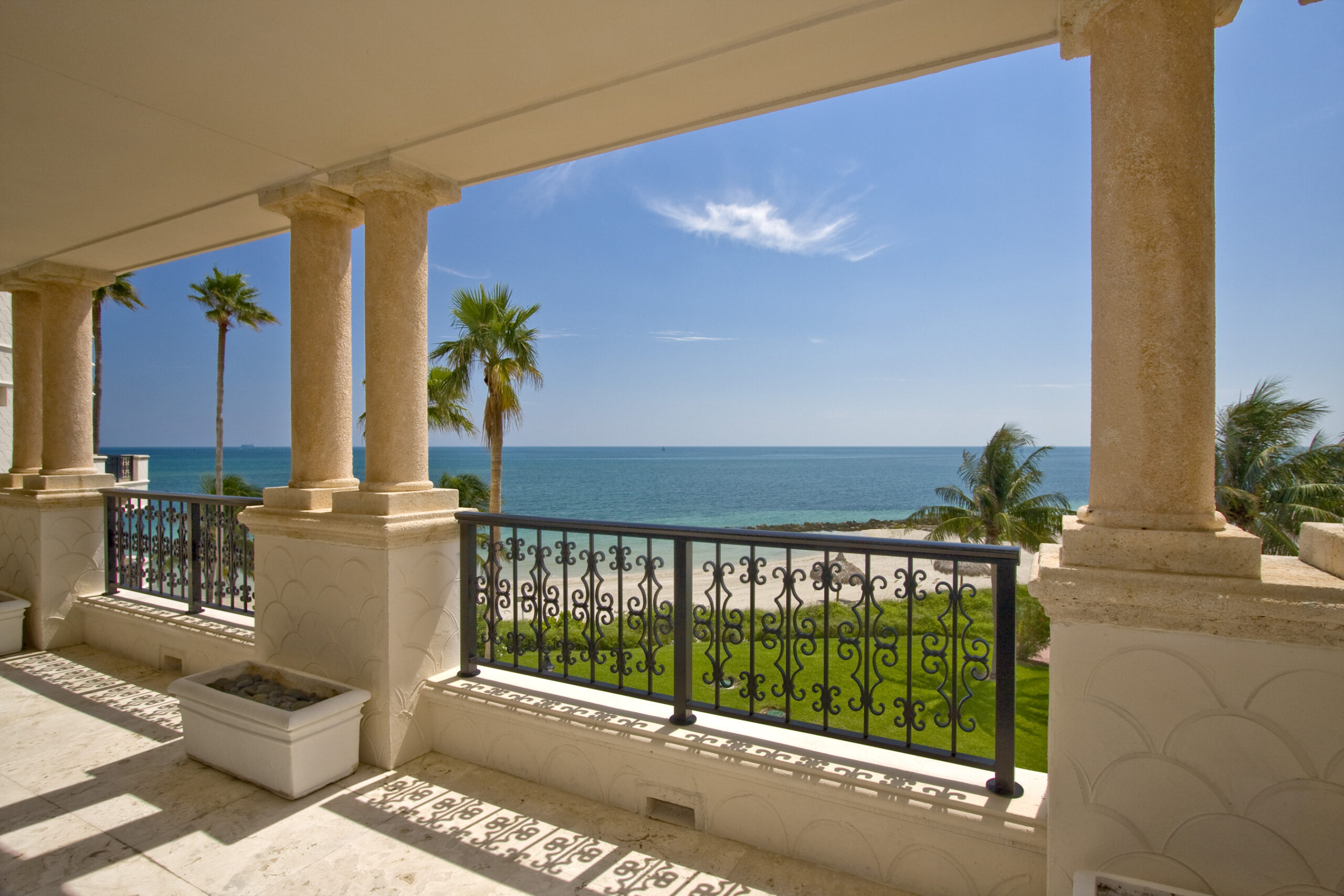 Fisher Island Housing Market Report for August 2013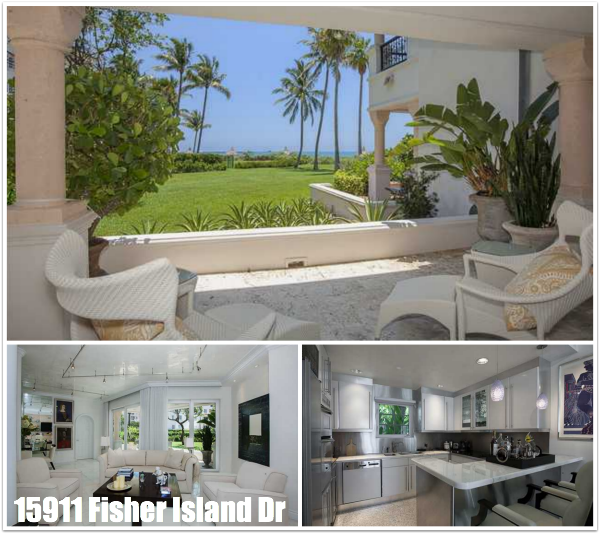 **Fisher Island Condo For Sale – see below for property sale information** There are currently 56 Fisher Island Condos for sale: (2 less than last month)
Highest priced listing: $14,995,000 for an exclusive Oceanside (4 bedrooms / 5.5 bathrooms)
Lowest priced listing: $170,000 for a 1 bedroom / 1 bathroom at Marina Village
Pending Sales: 3 (1 less than last month)
Closed sales in August: 3 (1 more than last month)
Fisher Island Condos sold in August of 2013 were the following:
Oceanside at Fisher Island Condo – 7964 Fisher Island Dr – listed at $9,499,000 and selling for $8.2 Million. This incredible ocean front penthouse with unobstructed private views of the ocean was originally listed for $11.5 Million on November of 2008, reduced to $10.5 Million in 09, then increased and decreased a few more times and finally sold on August 1st.
Oceanside at Fisher Island Condo – 7741 Fisher Island Dr – listed for $3,650,000 and selling for $3.2 Million. Renovated with wrap-around terrace residence was listed for $3.25 Million in August on 2011, then increased to $3.89 Million in March of 2012…then decreased several times and finally selling on 8/27/13.
Bayview Fisher Island number 2 – 5332 Fisher Island Dr – listed for $3,199,000 and selling for $3.8 Million. Listing history starts with original price of $6.2 Million back in 2006 with several reductions and closing on 8/23/13.
Please note that listing prices are all over the place on Fisher Island but comps don't lie and when you do your homework and compare apples to apples, sale prices do make sense. When looking to buy in Fisher Island, compare units with similar views in similar location within the island. Residences that face the port of Miami will be completely different, as is to be expected, than those that face due east with direct ocean views. We find most of the lower priced Fisher Island Condos to be in need of updates, so please keep that in mind as well and avoid the shock factor. Contact us at FisherIsland@miamism.com **15911 Fisher Island Dr – Ground Floor Seaside Villas Condo listed for $1,850,000. 1 bedroom/ 1 bathroom – 1,122 sq ft of living space. 1-car garage. Built in 1988 with updated kitchen and white marble floors.