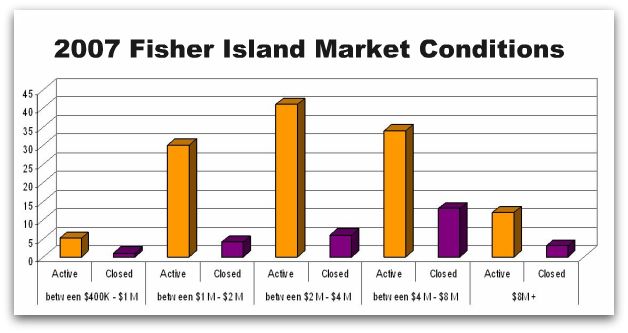 Fisher Island Real Estate Market Conditions
Fisher Island is the HOTTEST zipcode in the nation and deserves current real estate market condition information. To think I never published these before is beyond me – so here's the scoop:
There are 122 Active Listings in Fisher Island, Florida:
Lowest priced listing is $ 449,000 (420 sq. ft. studio)
Highest priced listing is $15,500,000 ( 8,900 sq.ft. 5/6.5 residence)
Properties currently under contract: 1
Closed sales in 2007:30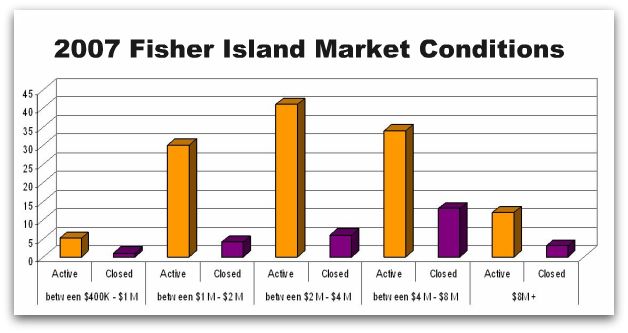 From this graph you can see that most listings in Fisher Island are in the price range between $2 million and $8 million whereas most sales have ocurred between $4 million and $8 million. The next graph will indicate the market conditions in different complexes within Fisher Island.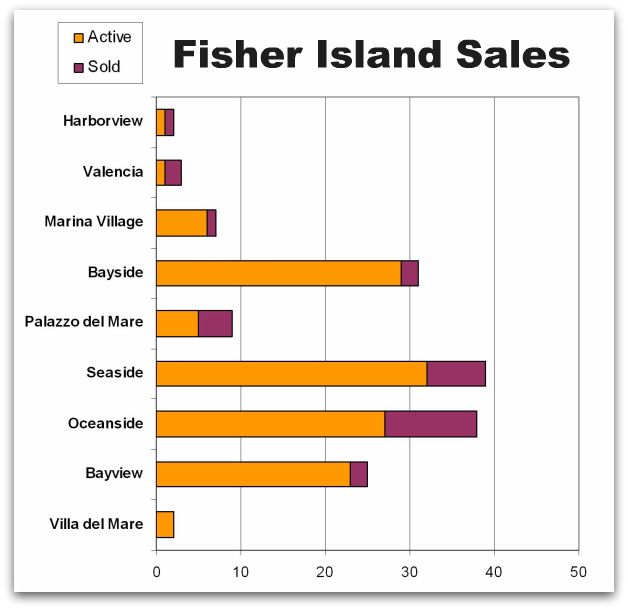 Most sales in Fisher Island have ocurred in Palazzo del Mare and Oceanside and Seaside Villas and Condos have the most number of listings. Villa del Mare has had no sales in 2007.
Please remember you will need security clearance before you can board the ferry to see any Fisher Island properties.
Sales in Fisher Island this year add up to $ 128,430 – not bad for a down market.