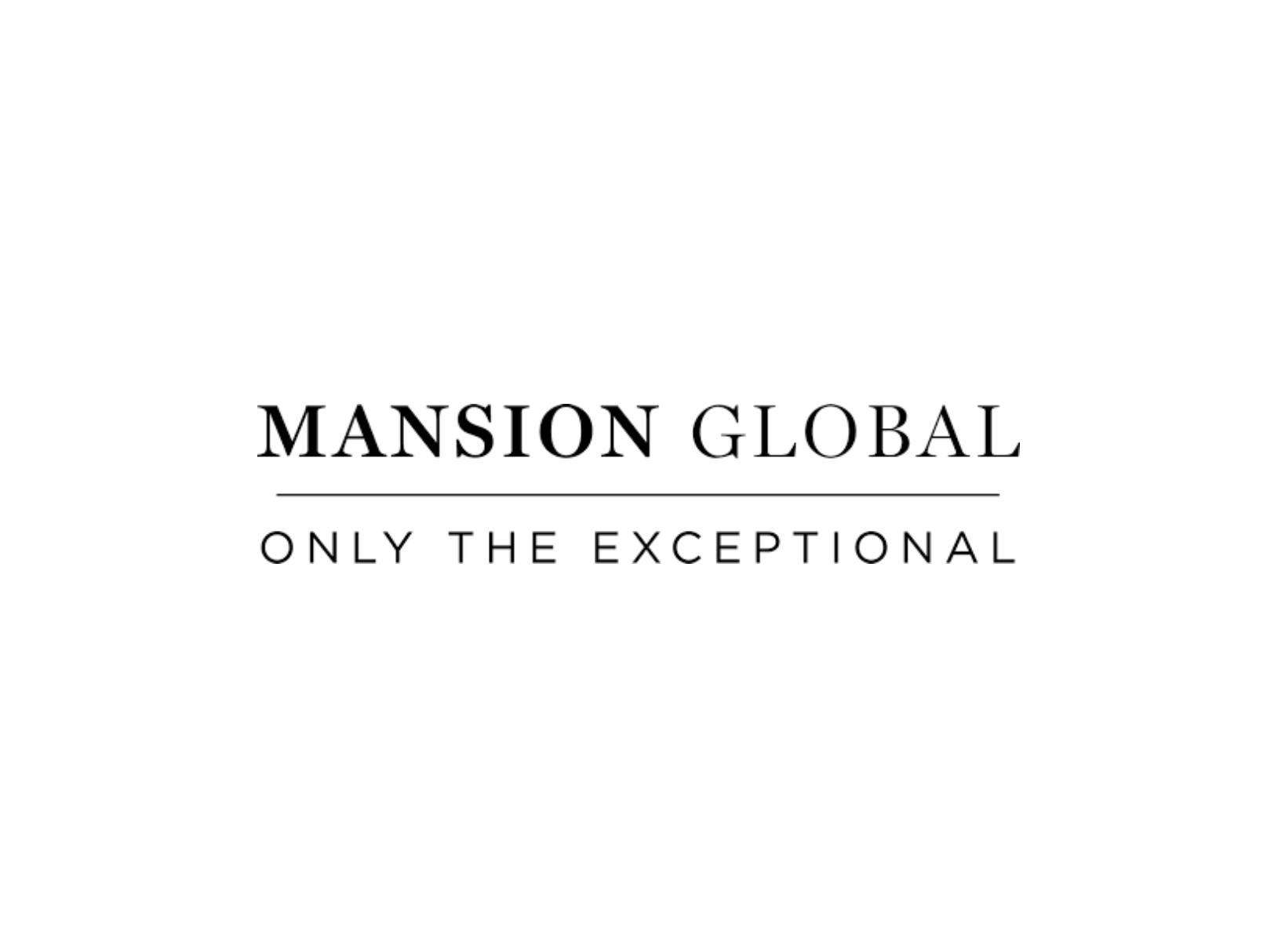 Florida Buyers Should Set Their Sights on Longer-Term Investments and Miami's Downtown Corridor
by Mareesa Nicosia – ORIGINALLY PUBLISHED ON MARCH 15, 2019 – MANSION GLOBAL
Florida Buyers Should Set Their Sights on Longer-Term Investments and Miami's Downtown Corridor
Stabilizing prices in the near future plus flush inventory make this the best investment strategy
Brickell Key Island, downtown Miami by MARCAUX / GETTY IMAGES
March opened with an icy blast in many parts of the U.S., which no doubt led even the heartiest citizens of the Northern Hemisphere prone to daydream about trading their snow boots for a day at the beach.
For those who have the cash on hand to follow through with that impulse, now is an excellent time to scour the South Florida market for high-end condominiums, especially in Miami's downtown corridor and the Edgewater neighborhood, where a couple of newly opened or in-the-works towers are joining the glittering skyscape, experts said.
"Now is the time to shop," and perhaps negotiate a good deal, said Eli Beracha, director of the Hollo School of Real Estate and an associate professor at Florida International University.
Mr. Beracha, who tracks properties priced up to $1.5 million in Miami-Dade County, said his most recent analysis of Zillow data shows previously skyrocketing property values are appearing to stabilize, which is good news for buyers. It's especially good if they're looking at the lower end of the luxury segment, where properties can range from just under $1 million to $3 million, and if they plan to hold onto the property for a few years, experts said.
"When I look at the amount of inventory on the market, and the number of days it's been on the market … I would be concerned that if you bought it and needed to sell it (within a year or two) you might have trouble," said Anthony Graziano, senior managing director for the market research and consulting firm Integra Realty Resources.
Andrea Heuson, professor of finance and co-director of Real Estate Programs at the University of Miami Business School, said she wouldn't be surprised to see "a 10% to 15% drop in prices over the next year if buyers are good negotiators."
Average sales prices for townhouses and condos in Miami-Dade County dropped 5.6% from 2017 to 2018 while total dollar volume for those properties dropped 12.5%, according to a December 2018 report from the Miami Realtors Association.
However, Ms. Heuson said that longer-term trends indicate prices will go up, withstanding the current temporary fluctuation while the extra inventory is absorbed.
For Long-Term Investors, Options Abound
For investors with longer-term interest, there's a lot to choose from, as Miami and its environs are practically swimming in inventory on the heels of an estimated 47 high-rise condominium ground-breakings since 2015, part of a post-recession development boom that is now winding down. (Plans for most new projects are on pause while developers wait for the current supply to be soaked up.)
At the same time, sluggish activity in the traditionally strong South American investors' market (due somewhat to political instability in home countries and the strength of the U.S. dollar) means domestic buyers may have a little leverage to negotiate in the next few months, experts said—at least until foreign buyers return, which they are expected to do.
The city's downtown, a 3.8-square-mile area that includes the dense corridor between the Brickell neighborhood to the south and I-395 to the north, offers value in terms of price per square foot, Mr. Graziano said, compared to beachfront properties. Though the beach is always popular, condos there can run north of $1,500 per square foot, compared with around $691 per square foot downtown.
One luxury option near the heart of the urban core is the Aston Martin Residences, a 66-story tower located at the south end of downtown, where the Miami River meets Biscayne Bay. Construction is expected to be finished in 2022, and thus far, 46% of some 391 units have sold, according to Alicia Cervera Lamadrid, managing partner at Cervera Real Estate.
Prices there start at $800,000, average around $2.3 million and go all the way up to the penthouse, which offers 360-degree views of the city, bay and ocean, for $50 million, Ms. Cervera Lamadrid said. Amenities include virtual golf, an art gallery, a library and a children's playroom.
"It's a great opportunity for investment … because you're buying several years before the property's complete, which means you don't start paying any carry on the property until (it's) delivered to you, which is one of the advantages of buying pre-construction," she said.
The area offers strollable access to fine dining, a park, shops and the American Airlines arena, where one can catch a basketball game.
Edgewater: A Quiet Nabe with Lots of Upside
A short drive north to Edgewater, just beyond the city's arts and entertainment district, is an option for buyers interested in a quieter location closer to the beach. The Aria on the Bay project opened in spring 2018 and all but 10% of the 648 units are sold, Ms. Cervera Lamadrid said. Prices for the remaining units hover around $2 million for a three-bedroom overlooking the bay. The most expensive unit sold for $5.5 million, she said.
A smaller luxury project called Elysee Miami is currently under construction nearby. Plans call for about 100 units, with a mix of three- to five-bedrooms between 2,300 and 4,000 square feet in size. Prices range from $1.5 million to $10 million or more. Close to 50% of the units have been sold, Miami's Community Newspapers reported in February. A seventh-floor deck will have an outdoor summer kitchen and barbecue terrace with one of the building's two pools; indoors, private massage rooms and a blow-dry bar are among the amenities.
Edgewater has undergone a resurgence in recent years as the downtown market has become more crowded and developers saw opportunity on this northern strip that was previously populated with rundown waterfront properties. About 2,500 condo units were under construction in Edgewater at the end of 2017—more than any other neighborhood in the greater downtown region, according to an April 2018 report by Integra.
Despite the bustling scene in Edgewater, the greater Miami region is experiencing a major slowdown in condo development, with only three high-rise condominium towers expected to break ground this year, down from a high of 23 groundbreakings five years ago, according to a 2018 Miami Report by International Sales Group, or ISG, a real estate marketing and sales firm headquartered in Aventura, Florida.
"Developers right now are on hold because they don't see the depth of the market in the coming 24 months," said Mr. Graziano of Integra. "Unless you can get to a reasonable presale threshold, you just can't get the money to do a $400 million project."
The stock market's rollercoaster activity and talk of a possible economic recession are also creating uncertainty in the real estate market, leading some potential buyers to watch and wait, he added.
While they might be waiting until 2020 or later to launch new projects, developers are counting on a steady supply of transplants from high-cost states like New York and New Jersey to take what's available now. In addition to Florida's sandy beaches, they come to take advantage of the fact that the state has no personal income tax.
"While we definitely rely very heavily on our friends from the south, we have certainly become a destination of choice for our friends from the Northeast and the west," Ms. Cervera Lamadrid said.
At the same time, some foreign buyers are trickling back into Florida, after recent elections in Mexico and Brazil that seem to be incentivizing investors to secure assets in the U.S., she said.
Given these indicators, Ines Hegedus-Garcia, a sales agent with RelatedISG International Realty, said she's confident that the oversupply will be snapped up without causing great distress in the market.
"Miami has always been painted in a gloom light with exaggerated absorption stats that continue to be debunked time and time again," said Ms. Hegedus-Garcia, who is serving as 2019 Residential President of the Miami Association of Realtors and is co-founder of the real estate blog Miamism. "With little new inventory, exponential population growth, world-city status, and appreciation history, I have no doubt that supply will be absorbed in a timely manner."
Describing herself as "bullish" on the condo market, she pointed to the 249-unit luxury tower under construction since late 2017 by The OKO Group in Edgewater, and the ongoing expansion of the Brickell City Centre, a large-scale mixed-use downtown project that first broke ground in 2012.
On the resale side, the strengthening U.S. dollar means property owners who purchased when the dollar was weaker may now be eager to sell assets that have appreciated in value. Ms. Hegedus-Garcia cited an analysis by ISG's in its report of nearly 75,000 condos developed between 1993 and 2017 that are located between Coconut Grove and Fort Lauderdale. The analysis shows a 229% increase in appreciation in those units over time, or an average of 9% per year.
While the long-term (five- to 10-year) value in the luxury condo market has proven reliable, Mr. Graziano said investors would be wise to carefully consider their timeline when weighing the rate of return on a real estate investment versus the financial markets. Holding onto this type of property for just a couple of years is risky, he said, based on current inventory levels and the number of days units are spending on the market.
The bottom line for buyers: Opt for a longer-term investment, but try to avoid long-term debt; purchase with cash if possible.
"The market is not at a point in the cycle where you can say that you can come in and get out in 18 months," Mr. Graziano said. "But if you want to own a unit in the Miami market and you expect to be here for two or three years or more, now's a great time to buy because you've got a lot opportunities to choose from and you've got a lot of opportunities both in the new construction and the resale side.