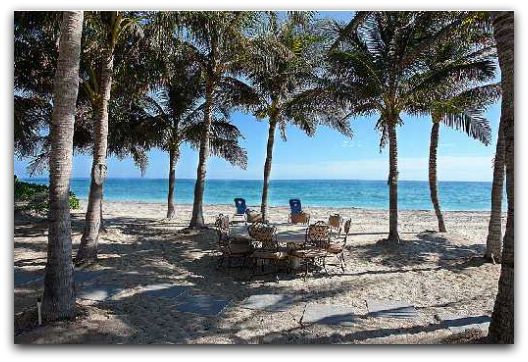 Florida Insider's Guide to good Hotel Deals
Did you know that as a Florida resident you can get incredible hotel deals this Summer? I felt like a kid in a candy store while reading Jane Wooldridge's article in The Miami Herald: Why go far? 20 fabulous sleeps in our backyard.
Between coordinating the kids' Summer Camps, planning our annual Summer trip to Bimini and working really odd schedules, a weekend getaway to one of our very seldom visited beaches with spa treatments and major pampering sounds <SIGH> perfect.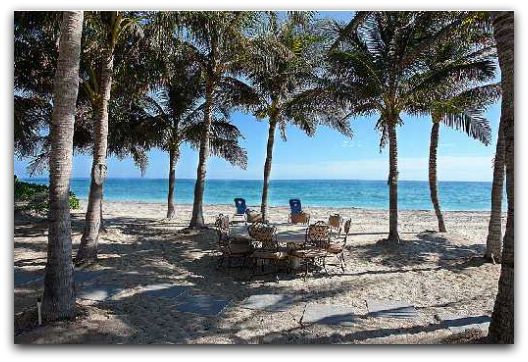 Jane tells us,
Because big hotels have hundreds of rooms to fill, they slash rates dramatically — this year as much as 40 to 75 percent. The result: That room at a resort with spa, multiple pools, beachfront locations and children's programs may cost only $20-$40 more than staying at a smaller hotel that's further from the sea and offers only a pool or hot tub.

And it's not just the rate that matters. Some resorts are sweetening the deal with gas rebates, food-and-beverage credits, late check-out times, spa discounts and stay-two-nights, get-one-free deals. Lodgings that once required a two-night stay on weekends are booking Saturday-night visits, so you can cadge a weekend away with only a one-night stand.
Here's the magic list – and let's thank Jane for doing the research.
Looking for Luxury?
REGENT BAL HARBOUR: Summer rates from $375 — about half the high-season tariff. 305-455- 5400; Valet parking, $32 per day.
RITZ-CARLTON PALM BEACH: The hotel offers several good packages — and rates go down in August. The Family Reconnect package includes a room for four people, breakfast daily for four, two passes to the children's programs, valet parking and a $50 credit good in the hotel restaurants, from $309 per night, Aug. 6-Oct. 1. The Summer Escape package offers a third night free plus $50 resort credit starting at $229 through Oct. 1. 561-533- 6000; Parking $25 per day.
FISHER ISLAND: Summer rates drop from the astronomical — $700 and up — to a mere splurge starting at $249. 305-535-6076. Resort fees of $64.20 per day include the ferry pass.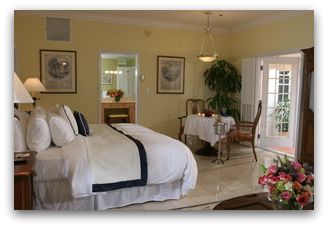 PILLARS, FORT LAUDERDALE: Rates from $185; stay two midweek nights this summer and get a $50 credit toward meals or drinks. 954-467-9639. Free parking.
Like Historic Charm?
THE BREAKERS: Daily rates start at $369 through July 30 and drop to $299 Aug. 1-Sept. 30; the longer you stay, the lower the rate; 561-655-6611 or 888-BREAKERS. Parking $20 per day.
BOCA RESORT & CLUB: Florida resident deals start at $129 per room through October; if you need more space, a two-bedroom bungalow starts at $199. Parking is included; 888-491-2622.
THE COLONY, DELRAY BEACH: Rooms from $120; 561-276-4123. Free parking.
Resorts
FAIRMONT TURNBERRY ISLE, AVENTURA: Florida resident rate of $289 includes valet parking, daily breakfast buffet, a $50 resort credit and shuttle to the beach club; available dates vary. Regular summer rates start at $179 per night; 305-932-6200. Resort fees $13.56 per day.
WESTIN DIPLOMAT, HALLANDALE BEACH: Florida resident rates start at $179; 954-602- 6000. Self park $17, valet $20.
LAGO MAR, FORT LAUDERDALE: Summer rates from $180; children 12 and under eat free through Sept. 30, holidays excluded; 800-LAGOMAR. Free parking.
Beach in Style
GANSEVOORT SOUTH: Summer rates for Florida residents start at $250 and run through Oct. 1; 305-604-1000. Parking $38 per day.
HOTEL DE SOLEIL, MIAMI BEACH: Rooms from $295; 305-672-4554. Parking $32 per day.
SADIGO COURT, MIAMI BEACH: A one-bedroom suite with kitchen goes for $145 this summer and includes continental breakfast; 305-672-9135. Parking cards are sold here for $10 per 24 hours.
ATLANTIC: Summer rates start at $199 — if you can snag one — and the hotel has a fourth-night-free program this season. 954-567-8020. Parking $28 per day.
"The" Urban getaways
MANDARIN ORIENTAL, MIAMI: Florida residents pay $269 midweek, $289 weekends; this Fantastic Florida Escape package includes daily breakfast for two, complimentary valet parking and 10 to 20 percent off some spa treatments, through Sept. 30. 305-913- 8288. Parking $32 per day.
FOUR SEASONS, MIAMI: Stay three nights and pay $225 per night; stay two nights and pay $250. Parking $28-$33 per day.
FORT LAUDERDALE GRANDE: Summer rates start at $99; 954-463- 4000. Parking $19-$23.
On the Beach
COURTYARD BY MARRIOTT MIAMI BEACH: Rates start at $125 per night; the breakfast buffet costs $9.95 per person; ask about packages. 305-538-3373. Parking $25 per day.
WRIGHT BY THE SEA, DELRAY BEACH: Studios from $125 through Oct. 31; free parking. 561-278- 3355 or 877-234-3355.
Vegas Attitude??
SEMINOLE HARDROCK: Most nights, rooms run $239 (though a few $139 and $179 rates do pop up); 866-502- 7529. Parking $7-$12.
THE MICCOSUKEE RESORT: in west Dade has a better deal: $89 per night for Florida residents through Aug. 31; 877-242-6464. Free self parking, $3 for valet service.