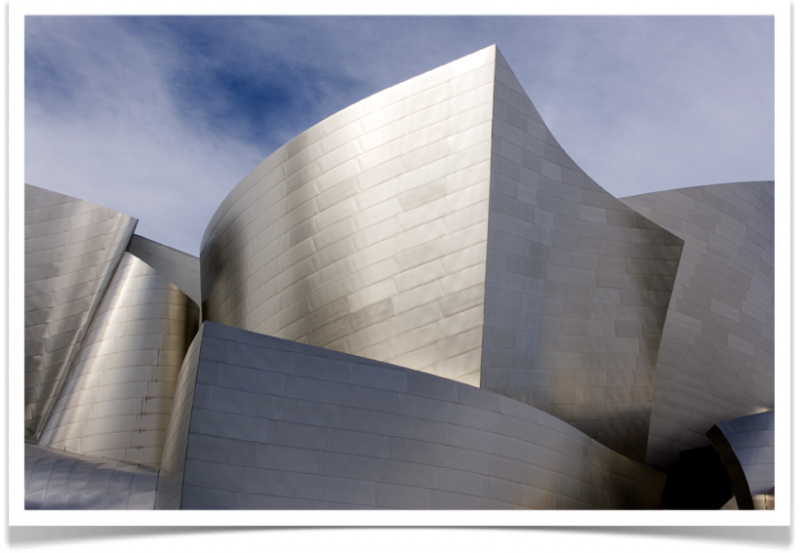 Frank Gehry vs Miami Beach
My point of view may be a bit skewed for some of you but I'm throwing it out there anyways.  Miami and Miami Beach, for the most part, are devoid of good architecture.  Yes you heard right – we have some fun Arquitectonica buildings (which many will question their worth) and lately some known architects have been invited into the mix.
We really need to look around our city and see that we really don't even have an adequate "arts in public places" program (the Brittos ARE really getting to me by now), and the little quality architecture we have is because certain big names in architecture have come in to leave their mark.
Many of my University of Miami architecture professors would be agitated at me by now telling me how these projects are only objects in the landscape and don't do anything for the context of our city.  But lets face it – urban sprawl, poorly planned communities with unsatisfactory public transportation leaves us only with the hope of seeing some quality projects scattered around….Frank Gehry's concert hall for the New World Symphony in Miami Beach being one of them.
Let me put you up to date.  Gehry would have probably never even bid for the project but as the Miami Herald puts it,
Out of loyalty to an old friend, (symphony founder and conductor Michael Tilson Thomas), the most sought-after architect on the globe agreed to design an ambitious Miami Beach campus for the New World Symphony — a $154 million interactive concert hall, a 2 ½-acre companion park, and, at the city of Miami Beach's insistence, a parking garage. Construction on the centerpiece, Gehry's concert hall, is under way, on time and on budget. But the rest of the grand vision is coming apart amid a fee dispute, political hand-wringing, and what some say is the architect's obstinacy and others the city's bush-league treatment of a genius. It all boils down to this: Frank Gehry doesn't work cheap. And the city, balking at Gehry's fee for the park blueprint and facing a $2 million overrun on the garage, asked the New World Symphony to get him to reduce his fee or replace him with a less-costly designer for the green space — in essence, to have the world's most famous architect fired. And a fed-up Gehry's response: Fine by me.
So of course this has ruffled the feathers of many locals like Tony Garcia from Transit Miami who said in an article today (who by the way, I highly respect):
Architects are such babies….The city can improve the park over time, and not waste so much money on architects who say things like: "Doing a parking garage in Miami is not something I should be spending time on. I did it out of respect for [Tilson Thomas]." Dude, we don't need you to do us any favors. Thanks.
So here's the thing – yes most architects have egos bigger than there is room for – yes Gehry may be a bit obstinate – but the truth is that we are lucky to have him and I can't wait for that space to be finished and designed exactly how he envisioned it without cutting corners.
Budgets had been discussed, visions had been planned and designed, so let's put mediocrity aside.  We don't want another half-ass park in Miami. I was walking through the land that will be the park this past weekend imagining the grand space and got chills.  I even took a photo of the construction with my iPhone and posted it at MiamismPix.com with the idea of documenting the Gehryfication of the structure.
I hope the politics can be worked out and Miami Beach doesn't make a mistake they will regret.