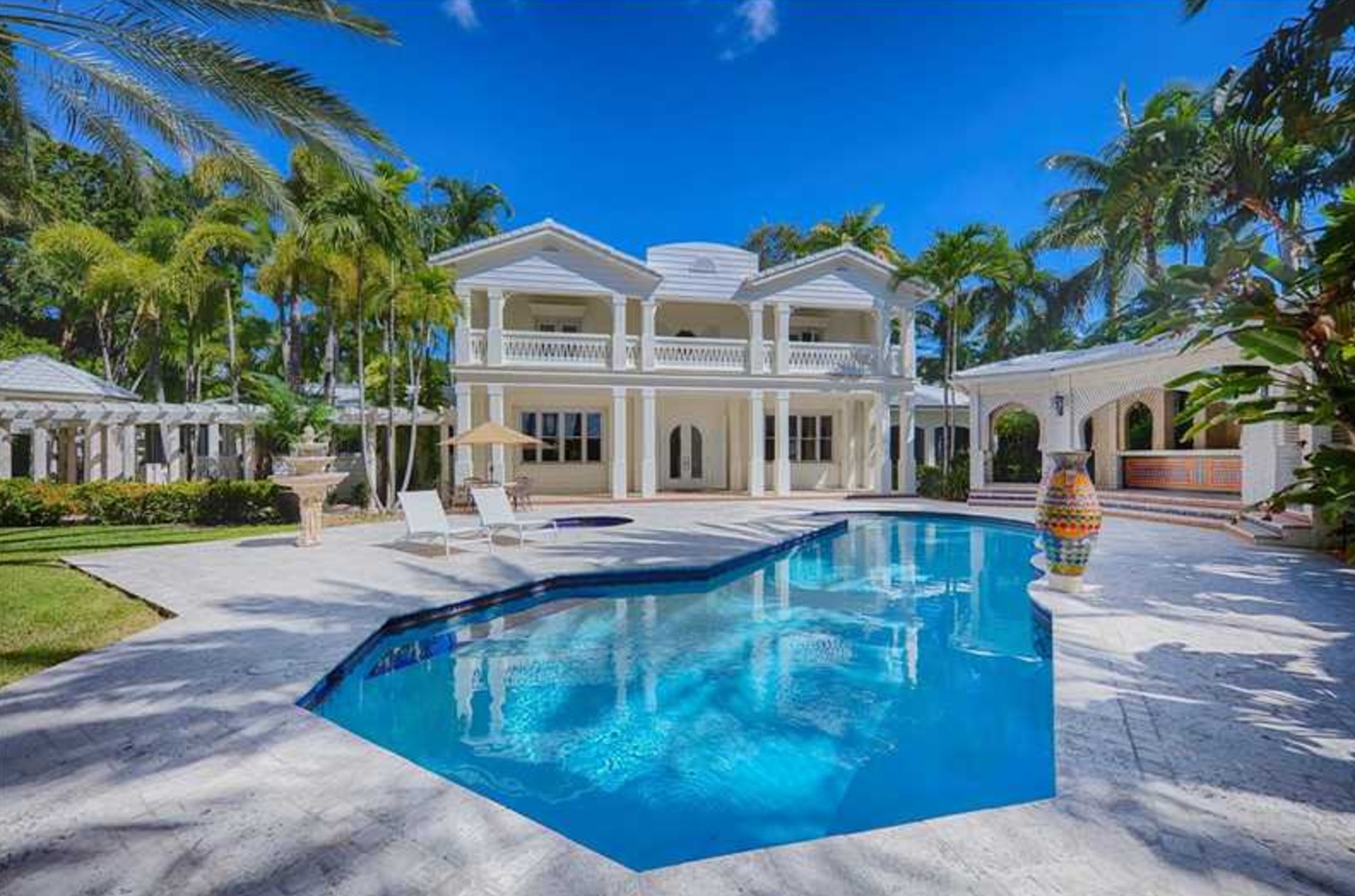 Gloria Estefan selling one of her Star Island Homes
Gloria Estefan is selling one of her Star Island homes in Miami for $40 million. See interior and exterior photos of this Miami Beach estate on the water, presented by Miamism Sales Team.

Gloria Estefan is selling one of her Star Island Homes for $40 Million. According to Gossip Extra,
"she and husband Emilio Estefan bought the corner lot property on the gated Miami Beach island in 1993 for $1.8 million. Their ownership of the property is supposed to be hush-hush. It's under the name Nena's Villa, a Florida corporation"
Personally, it's not so "hush-hush", at least if you live in Miami. Curbed Miami even published a list of all Star Island homes where Gloria's investment home is identified.

"Singer Gloria Estefan owns 1 Star Island Drive, which she operates and rents out as 'Nena's Villa'. Rent is reportedly $75,000 a month. Ms. Estefan herself lives just down the street."
1 Star Island Dr for Sale
asking price $40,000,000 The home has 7,988 square feet of living space, 7 bedrooms/8 bathrooms and sits on a 58,332 sq.ft. lot with 240′ of water frontage. The location is a bit unfortunate, just west of the Star Island entrance bridge, but it is still fantastic! And the views of the Cruise ships leaving and entering The Port of Miami coupled with perfect Sunsets must take your breath away. The home was originally built in 1940, has private dock and marketing description reads:
Located on exclusive Star Island, this magnificent estate rests upon an impressive 58,332 SQ FT corner lot with 240′ of sparkling waterfront and unobstructed views to Biscayne Bay and Downtown Miami. The estate boasts a beautiful 2-story, 4BR/5BA Floridian Villa with open verandas that face the bay and a separate and private 3BR/3BA Guest House. The lushly landscaped grounds feature tropical foliage and palms and a resort style pool/spa, private dock, and amazing sunset views over the bay.
If you are interested in this property or any other Miami Beach Home, please contact us to schedule a consultation.

photos courtesy of zillow.com