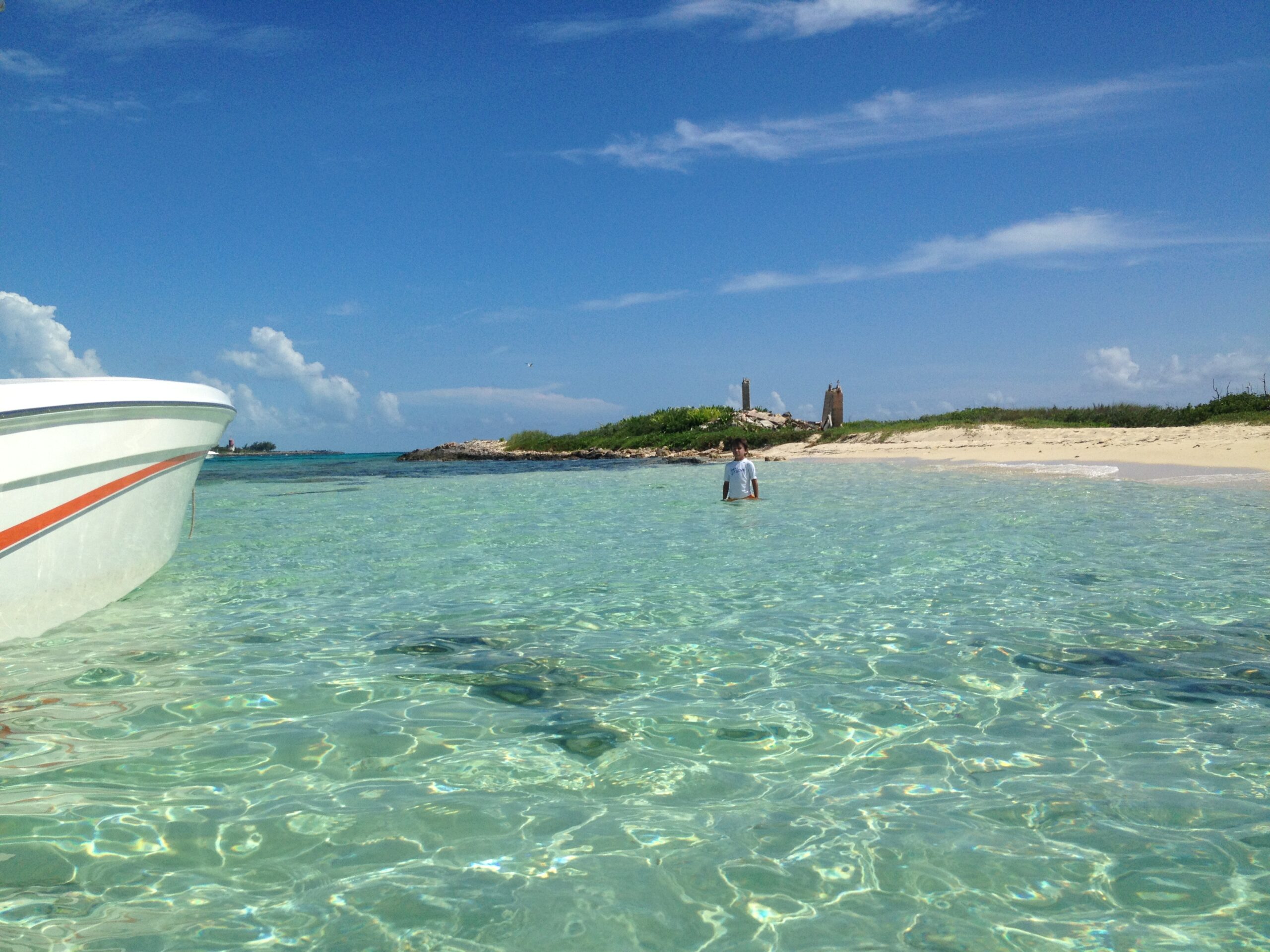 Going to Bimini from Miami – heavenly vacation
Everyone knows Miami is a great vacation spot. You have beaches, you have entertainment, you have great hotels and shopping, and you can't forget dining! But the question here is, Where do Miamians go on vacation? The first article to this series, Vacations for Miamians….and others, talks about 3-day cruises taking off from our own Port of Miami. Now, I want to tell you about our boating vacation to The Islands of Bimini, Bahamas which are located just under 50 miles East of Miami. This was our second time going and we crossed the Florida Straits with our dear friends The Rubios. It's always a good idea to have at least 2 boats just in case you have engine trouble. There are a couple of places to stay once you are there – small hotels, privately owned homes that can be rented, but we stay at the Bimini Sands which is a condo-hotel with its own private marina. Your boat sits right outside the beach front condo; it doesn't get any easier than that.
What do you do in Bimini? Other than pinching yourself to make sure it is not a dream? You can fish, scuba-dive or just hang out at any of its heavenly beaches.
People go for just the day to fish, other's stay all summer, we stayed 5 nights and it was just perfect.
Snorkeling is always a favorite in Bimini, from The Sapona Ship Wreck (also known as the concrete ship), to an airplane artificial reef site, to other spots around the islands.
And fishing is THE thing to do…..although I cannot say much about Rick's fishing skills since all he got was the head of a yellow tail, but our friends The Rubios got tons of fish which we enjoyed fresh for dinner…hmm, hmm, hmmm! They are "the fish-masters"! Enjoy the show!