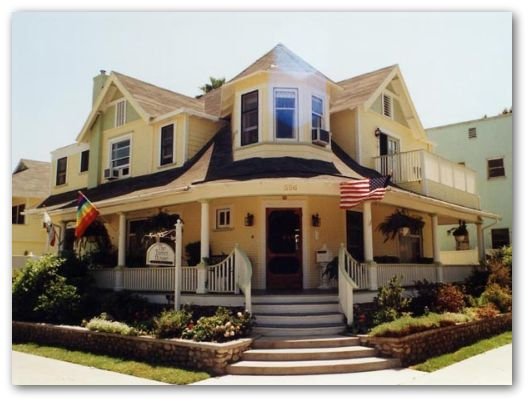 Historic Bed and Breakfast opportunity outside Miami – new price
I use the term "outside Miami" lightly since this Bed and Breakfast is located in Long beach California.  But if you are of the ones that can't deal with South Florida's pace and want to relocate from Miami to sunny California, this may be the perfect place for you.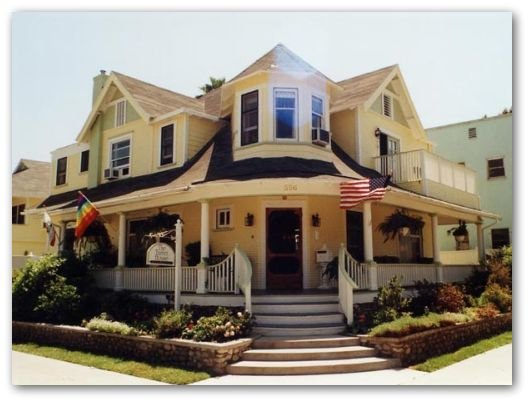 The Turret House, is a historic Victorian bed and breakfast in the heart of downtown Long Beach.  It was built in 1906 by a Kansas carpenter and the Historic Inn retains its charm to this day.  It is within walking distance to the business district and provides a homey welcome to business travelers that don't want the typical hotel.
Listing Price is $1,500,000 $895,000
This elegant bed and breakfast provides its guests with a comfortable environment to unwind with period pieces throughout and has separate owners quarters offering the new owner a comfortable and convenient lifestyle. It has 5 themed guest rooms with private baths, fireplaces, claw-foot tubs and showers, which have been meticulously restored, are lovingly decorated and are fully booked most of the year. It not only won the 2005 Heritage Preservation Award but has also been voted best bed and breakfast by the Press Telegram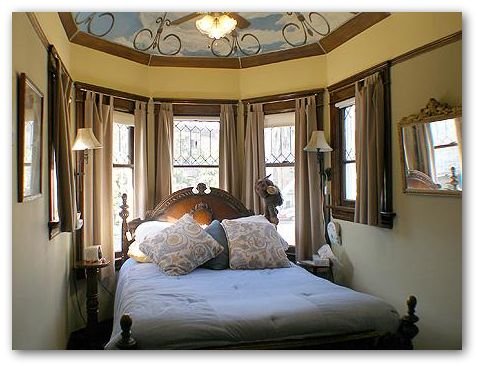 From this photograph you will be able to identify the original diamond leaded glass, the intricate millwork and the domed hand painted ceiling mural which are only some of the many historic elements found in this fabulous bed and breakfast.

If you are searching for the perfect Historic Bed and Breakfast, The Turret House may just be the perfect choice for you.  Contact us today to explore the possibilities.