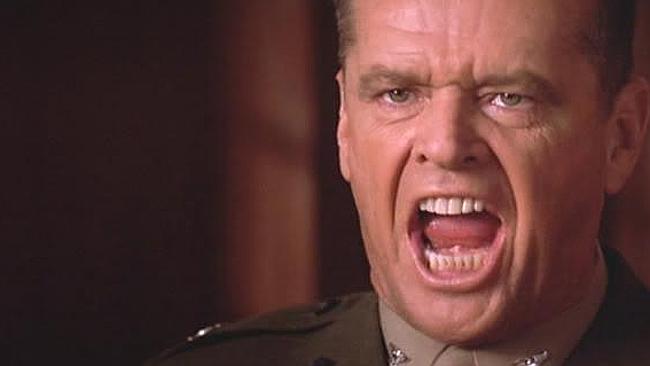 Home Sellers Can't Handle The Truth
If you are in the market to sell your Miami home, how do you interview Miami Realtors? What questions do you ask and ultimately, what's the most important factor when choosing a Realtor?
When we asked random people what qualities are important when choosing a Miami Beach Realtor, the response was: Ethical, Loyal, Truthful, Professional, Aggressive, and Experienced.
But when we ask home sellers how they choose their Realtor, it comes down to one single factor: PRICE.
Here are different scenarios we wanted to present. In the 3 scenarios, sellers interview 3 well known Realtors in their area who appear in local advertising and seem to have a wide array of listings.
FIRST SCENARIO
Agent 1 tells them the truth about miami beach real estate market and how they will sell the home for a lot less than they had planned.
Agent 2 tells them they will list the property at whatever price they think is right and will recommend reductions as time progresses.
Agent 3 tells the buyers that they can get $200,000 more than what Agent 1 said.
What surprises us is that 9 times out of 10, the sellers will choose agent number 3 – even if that agent is not being realistic, even if that agent will NEVER achieve their goal.
The house ends up sitting on the market for months, it may have a couple of contracts that fall apart because the house simply will not appraise, and the house will end up selling bellow Agent 1's price. We have seen this happen so many times that we just roll our eyes and cannot believe that people can be that naïve.
We realize that being ethical and truthful is not important to a lot of sellers.
SECOND SCENARIO
Agent 1 tells them that they should offer a higher commission to cooperating agents to have more exposure and a better chance of selling.
Agent 2 says commission makes no difference and they should list at the standard.
Agent 3 explains how they have tons of buyers, they only show their own listings and if they sell the property themselves, they will give a major discount on the commission.
Again, 9 out of 10 times, sellers will choose Agent 3.
What they don't realize is that because agent 3 only pushes their listings, other agents are not interested in showing Agent 3's listings. Because Agent 3 is committed to making both sides of the deal, he is representing neither the seller's nor the buyer's best interest, but is only interested in the mighty dollar and volume sales.
Those sellers will reduce the chances of selling their house in a buyer's market, because they are limiting their market. Because PRICE is once again at the top of the "qualifications list", sellers fail to see the negative aspect of listing with Agent 3.
THIRD SCENARIO
Agent 1 explains that over 85% of buyers start their search in the Internet and it is important to Google the Realtor's name to see their search ranking.
Agent 2 sees no advantage in on-line advertising because real estate is "local".
Agent 3 is in every local publication possible, his face appears in the local chamber of commerce, has a beautiful magazine ad, appears in the local paper and promises that the listing will appear in all those print-ads and local publications…….he has no Internet presence.
9 out of 10 times, sellers will again choose agent 3. Did you know that all those local print ads are good for getting listings?
A study was done by the National Association of Realtors that local print ads and publications are recommended because they "expose" the Realtor…..not the listing…….it helps REALTORS!
Take off the blind fold! So there you have it– a listing agent chosen because he suggests the highest price (not being truthful), he pushes his own listings to his buyers and reduces commission and on top of that produces beautiful print ads that don't sell listings.
We are seeing buyers educating themselves on the real estate market, on advertising, on local trends. We see buyers going in depth when choosing an agent to represent their best interest, so why aren't sellers doing the same thing?
If you are a seller, do your homework, check your options, and don't fall in the PRICE trap. We ALL want to get the most money possible in the least amount of time (that's a no brainer).
Google the Realtor, see what their Internet Presence is like, ask particular questions on marketing your individual property.
Ask about latest advertising tools like video and blogging, how many different tools do they use? Make sure your interests are well represented. You want the truth?….you can't handle the truth!
**This post was originally published on November 4th, 2007 and works just as well today**