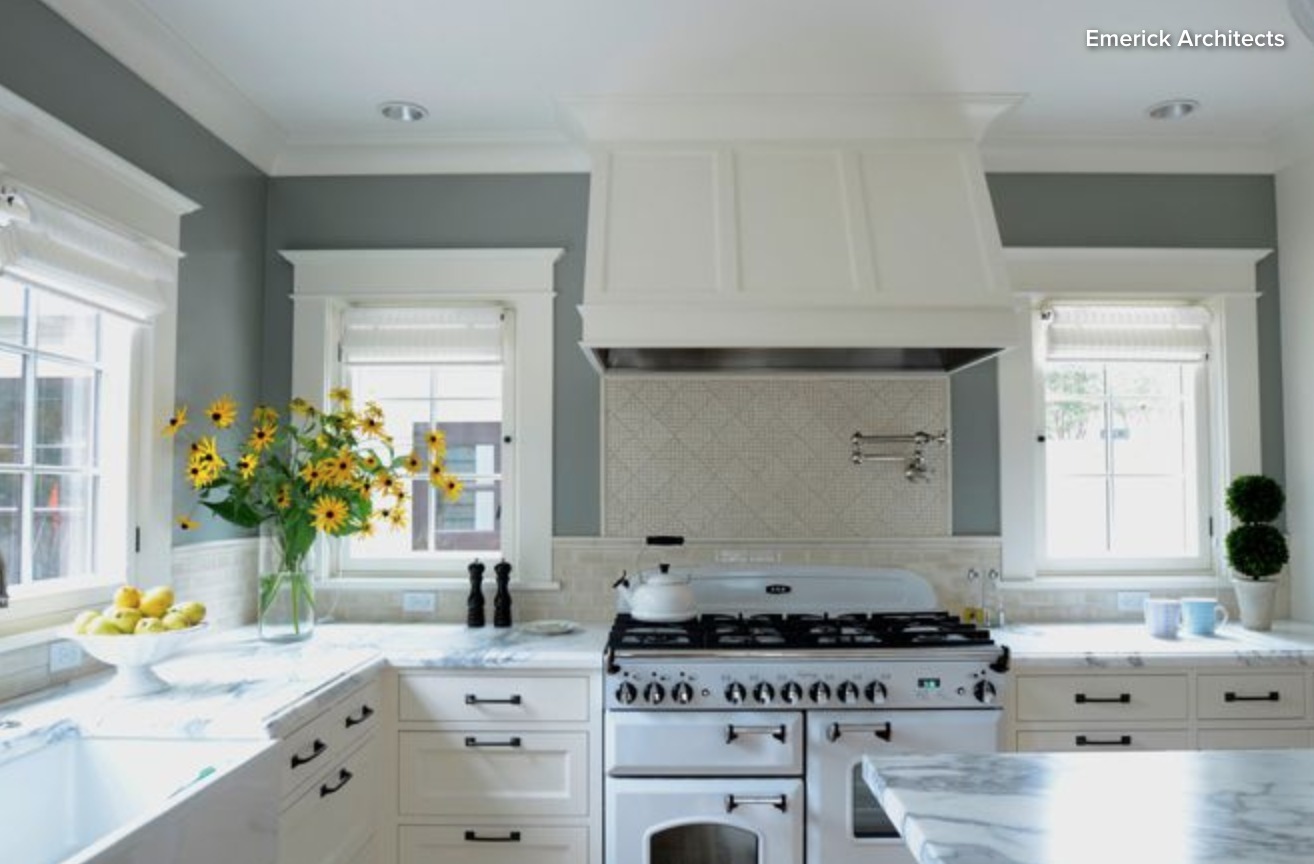 With every market report we publish, we prove, time and time again, that homes that are remodeled and in move-in condition, sell quicker and for more money.  The number one question we get, when someone is about to list their home for sale is, "What updates do I need to do to my home to prepare it for selling?"
You would be surprised what the answers are in many cases.  Paint comes a long way and updates have more to do with marketability of the home and making it attractive to prospective buyers. What's important for you to understand is that fixing deferred maintenance items is not considered "updates", these are things that buyers pay close attention to and must be addressed.
Please note that as Historic and Architecture REALTORS, we are here to provide consultations to get your home ready for sale.  It's part of our listing services and we help you come up with a comprehensive to-do list prior to listing your home.
With that said, we are huge fans of the on-line magazine, Houzz because articles can be so helpful, especially with design ideas.  A few days ago, the article To-Dos: Your May Home Checklist, caught my attention.  It caught my attention because although this list is about getting your home ready to enjoy the summer, it also applies to what you need to do, to prepare your home to sell.
The article starts of with:
With Mother's Day and Memorial Day coming up this month, there is plenty of incentive to get those outdoor spaces ready for entertaining. From scheduling house painting to organizing your outdoor cooking tools, tick these 13 items off your to-do list so you can get to the good stuff: hanging out around the grill, kicking back on the porch and savoring the season. Let the countdown to summer begin!
But remember, the incentive can also be to get top dollar for your home when selling!
And here's the list:
Check outdoor lighting
Give potted plants some TLC (this applies to overall landscaping, especially approach to the home)
Inspect kitchen and bath fixtures
Check safety devices
Get ready for grilling season
Maintain and repair garden paths
Clean walls and touch up paint
Clean items on open shelves
Refresh bedrooms
Thoroughly clean the laundry room (and the rest of the house too please)
Paint or stain your home's exterior (ask us about which colors are better for attracting buyers)
Put together a picnic kit (this one really is not relevant for selling)
Add a relaxing porch feature
Let us know if you want to add anything else to this list and contact us for a no obligation home value report AND consultation to prepare your home to sell.
*originally published 3/2018