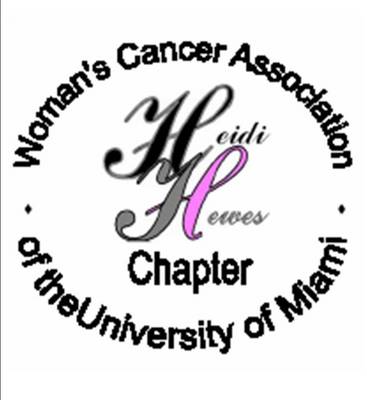 Homes For The Holidays – Miami Shores 15th annual walking tour
This past Sunday, December 10
th
2006, The Miami Shores Heidi Hewes Chapter of the Woman's Cancer Association held its 15th annual "Homes for the Holidays" walking tour. It was a huge success and all for such a great cause.
A group of friends of mine and I made it a tradition to go together to this yearly event.  We would meet in someone's house all dressed up and ready to go, and would enjoy looking at holiday decorations, architectural styles and chatting with hundreds of locals.  If you have ever been to one of these walks you know how fabulous they are, if you have not, I hope to be able to do the walk justice with my description.
The organization, every year, asks for 5 or 6 Miami Shores residents to volunteer their home for 3 hours.  These gracious homeowners not just open the door to their homes, but decorate for the holidays and prepare their homes to make them warm and inviting for the event.  The homes are always very different, in scale, architectural styles and even religious and ethnic backgrounds.  There are literally hundreds of volunteers that sit in every room of the homes to make sure nothing is broken or damaged and also to keep the traffic moving.  There are approximately 500 guests that visit the homes by invitation only.  A beautiful brochure is put together with professional architectural renderings of each home and a description, together with mention of gold, silver and bronze sponsors.There is always an additional theme in each house:  the wine and cheese house, the cookies and punch house, the Santa Clause house, etc.
This year I decided to join Heidi Hewes and become part of this worthwhile organization.  I was lucky enough to be in the walk committee and helped organize the event including finding willing home owners, schedule interviews to view the homes, decide the number of volunteers needed in each home, help coordinate the event, as well as volunteer as a greeter in one of the homes.
It was the first time in 6 years that I did not attend the walk as a guest, but as a volunteer and must admit that although I missed the tradition of going with my friends, the feeling of giving to such a worthy cause made it all worth it.  I thank Heidi Hewes' members for welcoming me into their organization and for giving me the opportunity to help.  I feel so proud of the event and what was accomplished and can tell you we were able to raise over $33,000 which will go directly to cancer research.
There were 5 homes on the walk this year.  Two bay front homes, one a traditional colonial with incredible boat house right on Biscay Bay and the other one modern and furnished with great modern classics.  A third home was a Bauhaus influenced 50's bi-level with incredible interiors designed by the owners and with flower arrangements that took your breath away (pun intended).  The fourth home was a traditional rancher with an incredible addition and pool area right across from the Miami Shores Boardwalk  The last home was a 2-story colonial with a massive addition an incredible piece of property.  We are so thankful to the home owners who were all extremely gracious and so willing to help and make the walk special. The decorations were amazing and the ambiance  indescribable.  Without them, the walk would not have been possible.
If you would like more information about the walk or the organization, please do not hesitate to contact me.  We are always looking for more members.