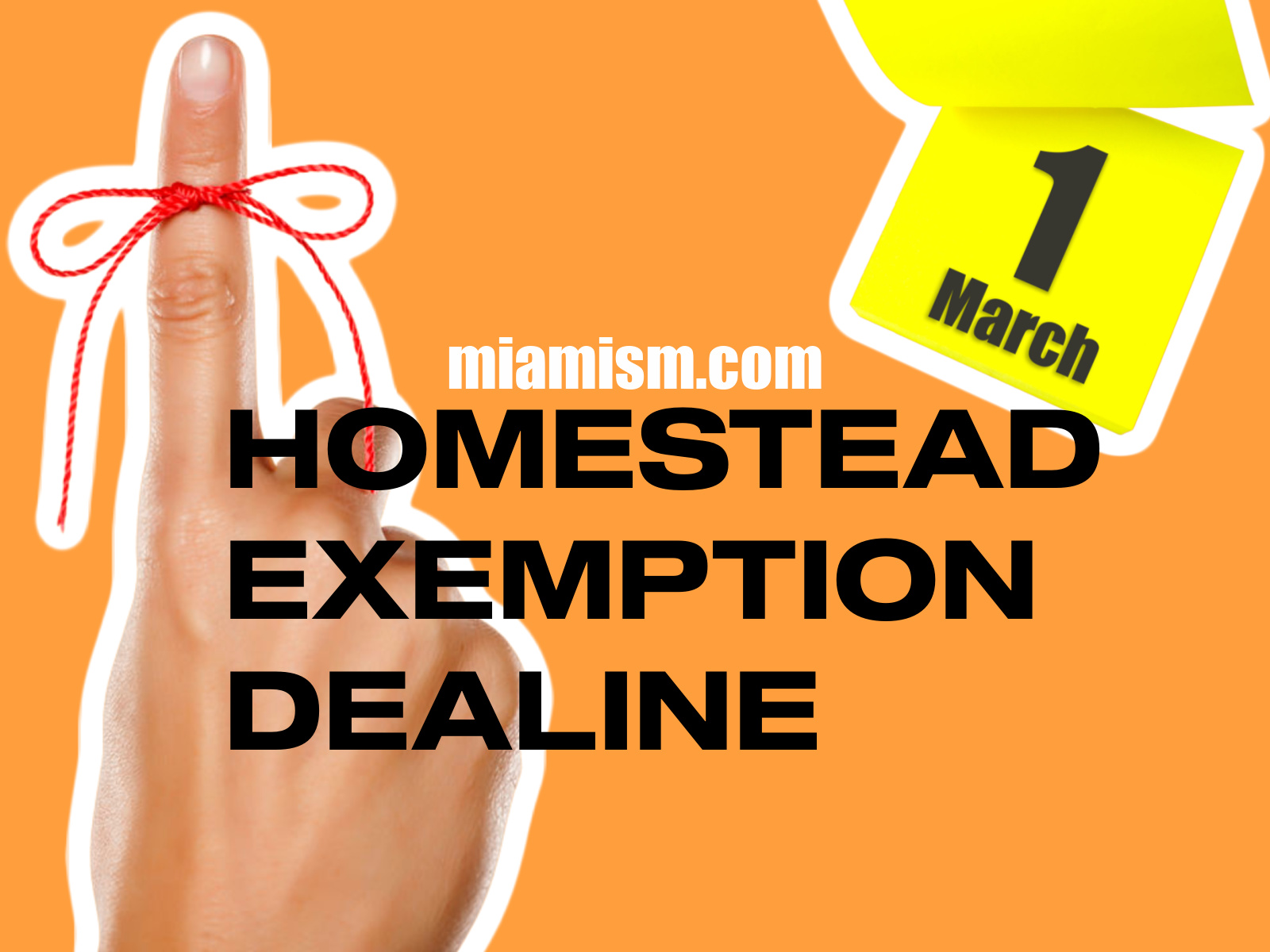 Homestead Exemption Reminder 2021

All legal Florida residents are eligible for a Florida Homestead Exemption on their homes, condominiums, co-op apartments, and certain mobile home lots if they qualify.
State law allows Florida homeowners to claim up to a $50,000 Homestead Exemption on their primary residence.
Visit Miami-Dade's Property Appraiser's website for more information.
You will need the following information:
Property Folio Number (You may locate your folio using the Property Search Page)
Social Security Number
Date of Birth
Marital Status
Florida Driver's license Number which reflects the property address
Florida Automobile Registration which reflects the property address
Florida Voter Registration Information (U.S. citizen) which reflects the property address
U.S. Permanent Resident Immigration number (Non U. S. citizen)