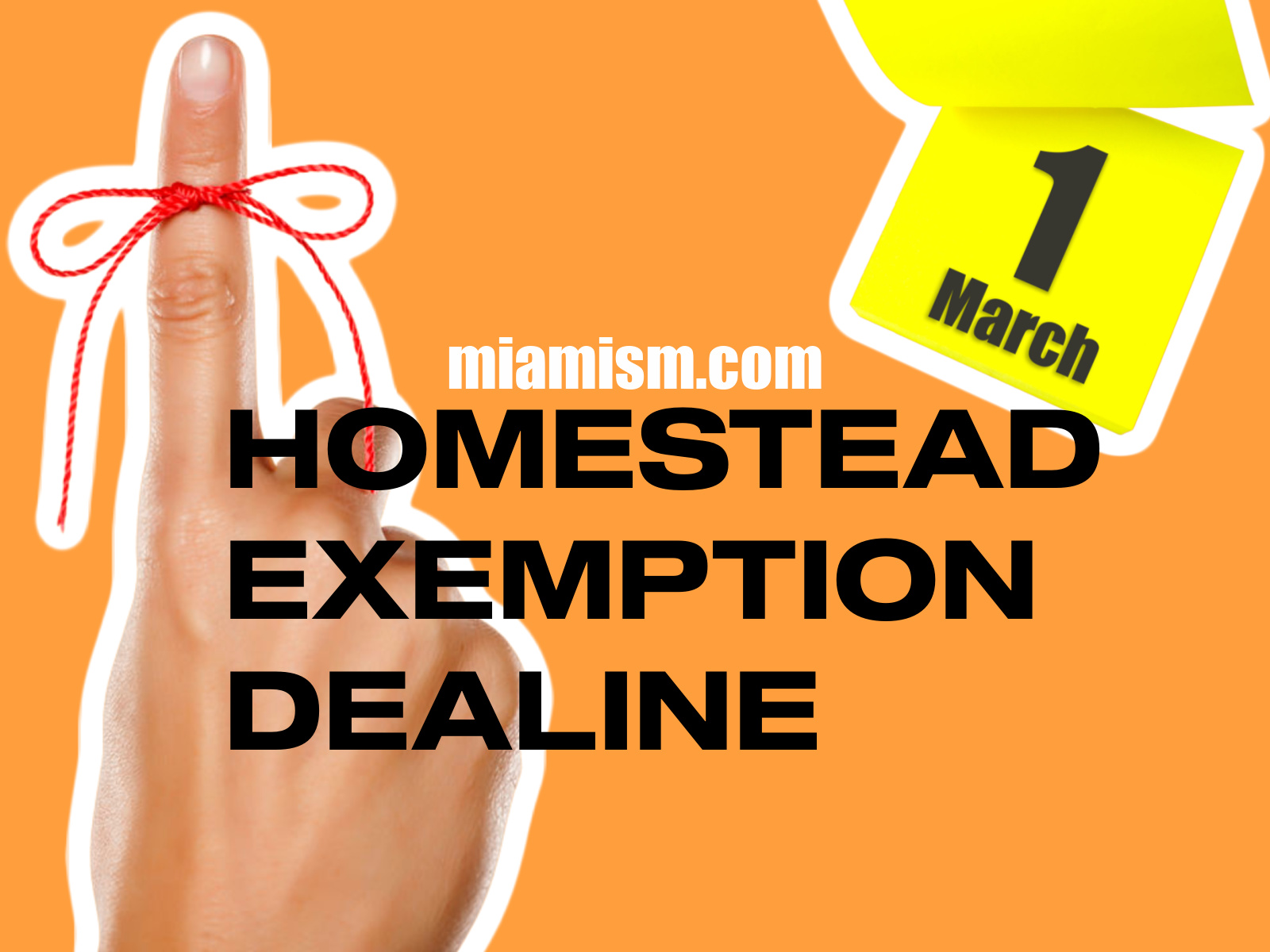 Homestead Exemption Reminder 2022
The timely filing period for Homestead Exemption for 2022 is March 2, 2021 through March 1, 2022.
The Homestead Exemption is a valuable property tax benefit that can save homeowners up to $50,000 on their taxable value.
The first $25,000 of this exemption applies to all taxing authorities.
The second $25,000 excludes School Board taxes and applies to properties with assessed values greater than $50,000.
Visit Miami-Dade's Property Appraiser's website for more information.
You will need the following information:
Property Folio Number (You may locate your folio using the Property Search Page)
Social Security Number
Date of Birth
Marital Status
Florida Driver's license Number which reflects the property address
Florida Automobile Registration which reflects the property address
Florida Voter Registration Information (U.S. citizen) which reflects the property address
U.S. Permanent Resident Immigration number (Non U. S. citizen)