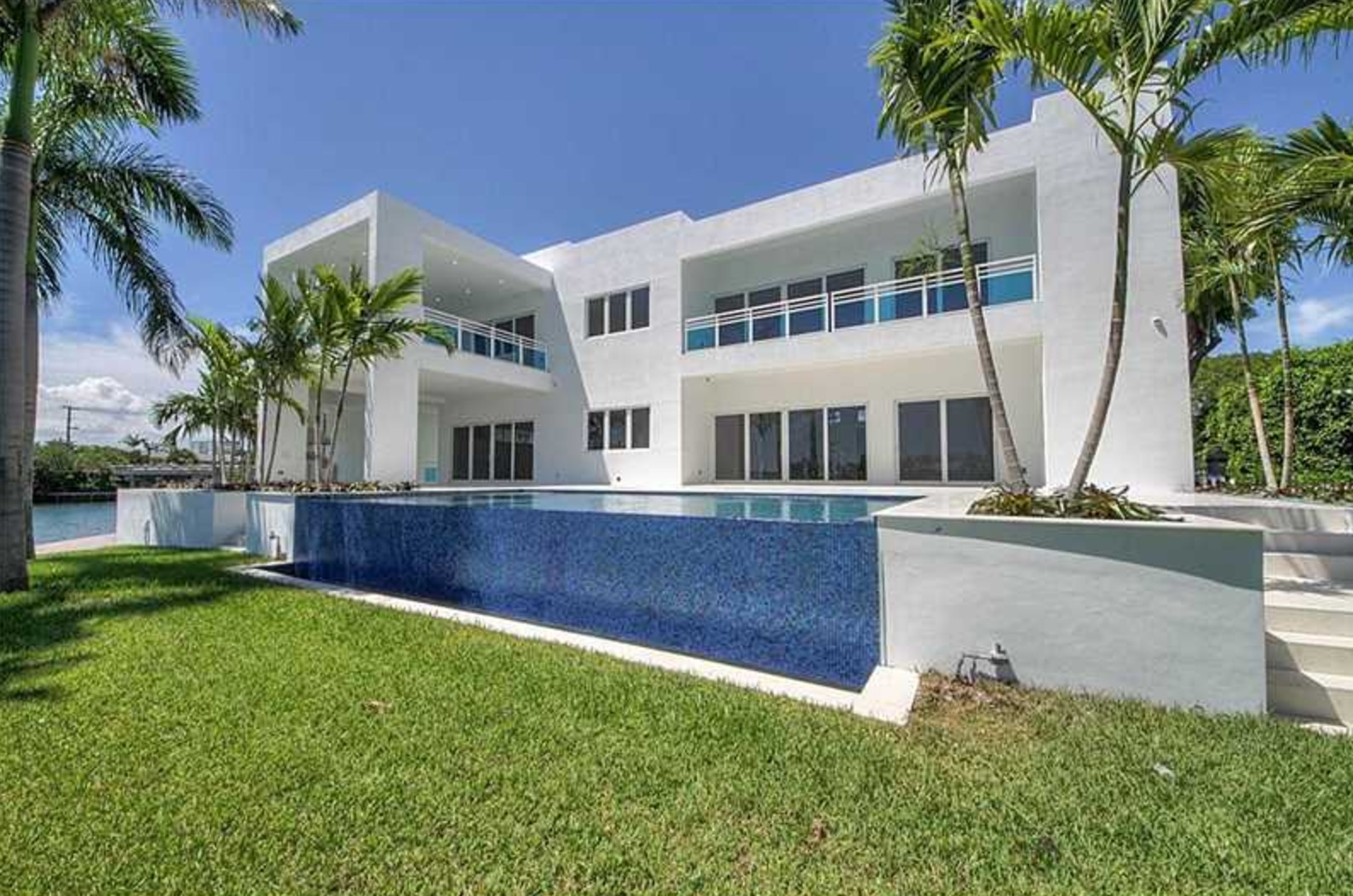 How is The Keystone Point Real Estate Market Doing? August 2015
Keystone Point Real Estate Market Report
There are currently 31 Keystone Point homes for sale (compared to 29 last month):
Highest priced listing: $5,290,000 (open bay Mediterranean estate located at 12485 Keystone Island Dr)
Lowest priced listing: $523,900 $495,000 for non-waterfront home at 1965 Alamanda Dr
Pending Sales (properties under contract): 5 (compared to 9 last month)
Closed sales in August 2015: 4 (compared to 6 in July)
The 4 Keystone Point homes sold in August were the following:
12921 Auralia Rd – canal front foreclosure – 3 bedrooms / 2 bathrooms, 2,135 sq.ft. on 8,561 sq.ft. lot. Listed in June for $663,700 and selling for $770,000 ($361/SF)
2205 NE 124 St – updated non-waterfront home with 3 bedrooms / 2.5 bathrooms, 2,100 sq.ft. on 11,250 sq.ft. lot. Listed in July for $749,000 and selling for $720,000 ($343/SF)
13085 Ortega Ln – canal front – 3 bedrooms / 2 bathrooms, 2,366 sq.ft. on 9,375 sq.ft. lot. Listed in march for $935,000, reduced to $885,000 in May and closing at $845,000 ($357/SF)
1885 N Hibiscus Dr – canal front – 2 bedrooms / 2 bathrooms, 1,628 sq.ft. on 8,814 sq.ft. lot. Listed in January for $897,000 and selling for $855,000 ($525/SF)
The average selling price per square foot for Keystone Point homes in August was $414 compared to July's average of $396 and June's average of $411. Keep in mind that monthly averages fluctuate and we recommend grabbing the whole year or at least 6 months of comparables. The average price per square foot for the first 1/2 of 2015 was $438 (for waterfront homes). The inventory continues to be low in Keystone Point and the demand is high, which is a clear indicator that it is still a seller's market. Buyers are not pulling the trigger as quickly as they were at the same time last year, that gives the illusion that the market is changing. Prices are still increasing at a conservative pace and we still see another 12 months before it starts to stabilize. Keystone continues to grow in popularity because of its location and affordability. It's become the place to buy for those wishing to upgrade their dry-lot homes to waterfront. Call us if you are thinking about buying or selling in Keystone – we'll be happy to provide a no obligation consultation for your home.
Keystone Point House of The Month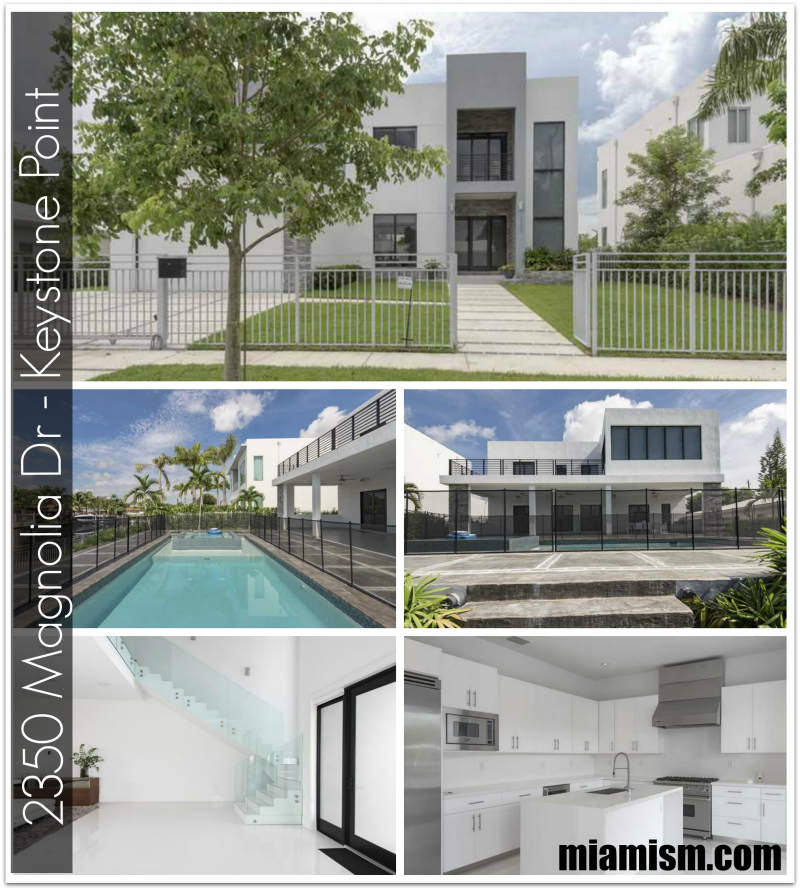 The Miamism Sales Team recommends the Keystone Point home located at 2350 Magnolia Drive. This canal front home is on the preferred, North part of Keystone and is brand new, contemporary construction. Simple, clean lines with straight forward distribution, and 75′ of water frontage. This home has 4 bedrooms and 5 bathrooms, it has over 4,000 square feet of living space, sits on a 9,375 sq.ft. lot and has a 2-car garage, new seawall, new dock, summer kitchen, and it's a smart house! I would probably change the glass staircase railings, but that's minor and it would ultimately give the house your touch. Ok it's not bay front, but what do you expect to get for $2,995,000? That's $666/SF <<ok, maybe the number is a bit freaky, but the house is spectacular. Photos do not do it justice, so feel free to contact us to schedule a showing appointment.
---
To sign up to our Home Trend Reports, go to MiamismTRENDS.com and fill in your information. Call us Today for a listing appointment! If you are interested in getting a list of all properties currently for sale in Keystone Point, we will be happy to send you a digital copy at your request. We can also send you monthly market reports directly to your inbox. Feel free to email us at Keystone@miamism.com