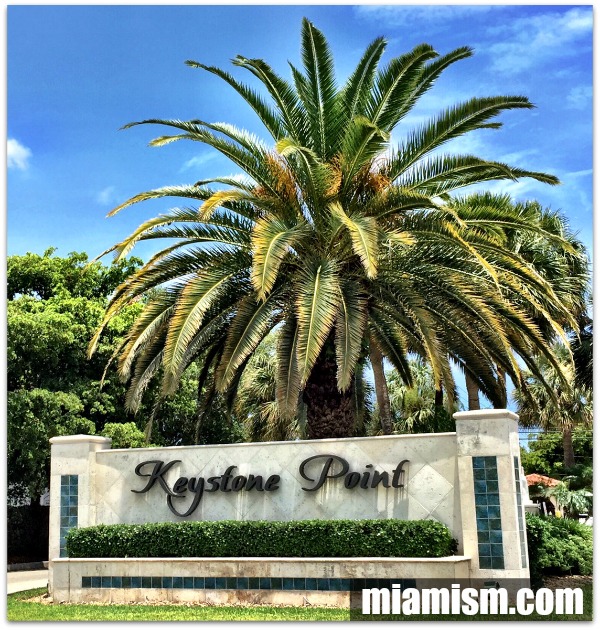 How is The Keystone Point Real Estate Market Doing? January 2016
Keystone Point Real Estate Market Report
There are currently 35 Keystone Point homes for sale:
Highest priced listing: $5,290,000 (open bay Mediterranean estate located at 12485 Keystone Island Dr)
Lowest priced listing: $450,000 – 3/2 with 1,412 sq.ft. at 1945 Alamanda Dr
Pending Sales (properties under contract): 11
Closed sales in January 2016: 4
Median Sales Price in January: $1,407,500
The 4 Keystone Point homes sold in January were the following:
12925 Cherry Rd – waterfront 3 bedrooms / 2.5 bathrooms, 2,129 SF, on 8,550 SF lot. Listed in July 2015 for $1,295,000 and selling for $1,150,000 ($540/SF)
13005 Arch Creek Te – waterfront 5 bedrooms / 4 bathrooms, 3,829 SF, on 9,375 SF lot. Listed in July 2015 for $1,399,900 and selling for $1,265,000 ($330/SF)
13205 Arch Creek Te – waterfront 3 bedrooms / 3 bathrooms, 2,358 SF, on 9,375 SF lot. Listed for $1,599,000 in November 2015 and selling for $1,550,000 ($657/SF)
13005 Biscayne Bay Dr – bay front estate with 5 bedrooms / 7 bathrooms, 7,306 SF, on 22,500 SF lot. Listed for $4,750,000 in August of 2014, then raised to $4,950,000 in December of 2014, and selling for $4,265,625 ($584/SF)
The average price per square foot for Keystone Point Homes in January was $528 compared to last year's average of $441 – January was a great month for Keystone Point – with 2 ultra-high sales on the bay and remodeled Arch Creek waterfront. Remember that Keystone waterfront homes are priced according to location within the island and condition is the most important factor for selling at top dollar. Call us if you are thinking about buying or selling in Keystone – we'll be happy to provide a no obligation consultation for your home.
Keystone Point House of The Month
The Miamism Sales Team recommends the Keystone Point home located at 12933 Ixora Cr. This is one of those dreamy homes that we absolutely LOVE! We're talking modern with polished concrete floors, perfect massing and proportions. Waterfront 4 bedrooms / 5.5 bathrooms with 4,552 sq.ft. of living space and 75′ of water frontage.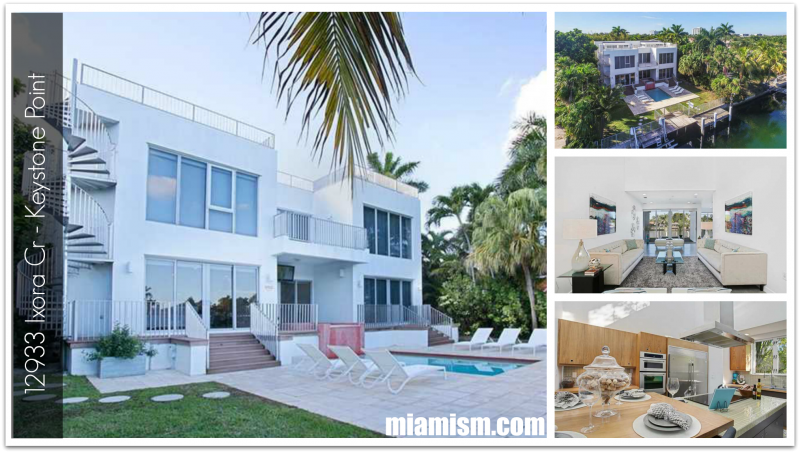 The asking price is $1,950,000 which is $428/sq.ft. The house was previously under contract and price was lowered in December. Please call us to coordinate a showing appointment of this or any other Keystone Point home.
---
To sign up to our Home Trend Reports, go to MiamismTRENDS.com and fill in your information. Call us Today for a listing appointment! If you are interested in getting a list of all properties currently for sale in Keystone Point, we will be happy to send you a digital copy at your request. We can also send you monthly market reports directly to your inbox. Feel free to email us at Keystone@miamism.com