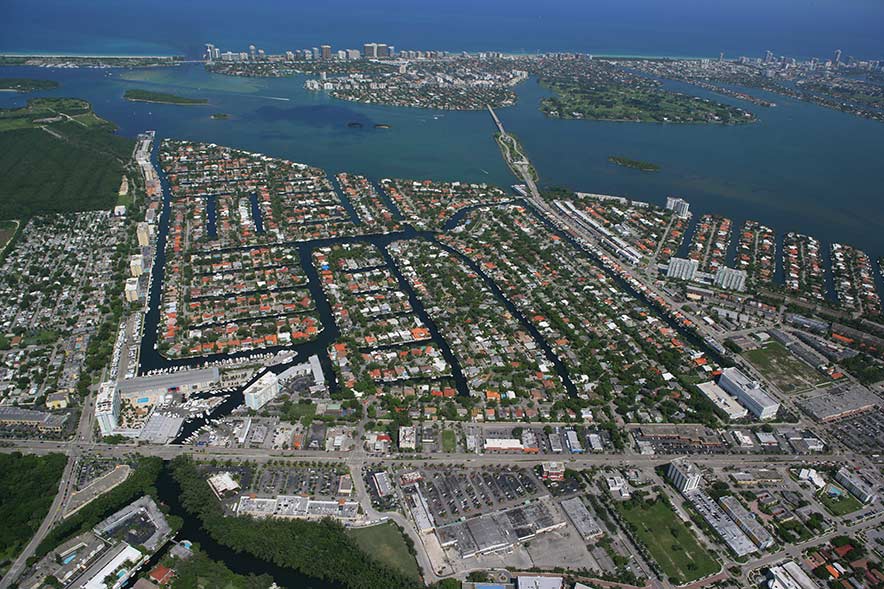 How is The Keystone Point Real Estate Market Doing? November 2015
Keystone Point Real Estate market report for the month of November 2015 – featuring house of the month by miamism.com
Keystone Point Real Estate Market Report
There are currently 31 Keystone Point homes for sale (compared to 34 in October):
Highest priced listing: $5,290,000 (open bay Mediterranean estate located at 12485 Keystone Island Dr)
Lowest priced listing: $450,000 – 3/2 with 1,412 sq.ft. at 1945 Alamanda Dr
Pending Sales (properties under contract): 6 (compared to 7 in October)
Closed sales in November 2015: 3 (compared to 1 in October)
The 3 Keystone Point homes sold in November were the following:
12469 Keystone Rd – dry lot home with 3 bedrooms / 3 bathrooms and 2,103 sq.ft. – Originally listed in April of 2015 for $695,000, reduced to $675,000 in October and selling for $650,000 ($309/SF)
2006 NE 124 St – waterfront home with 3 bedrooms / 2 bathrooms and 1,501 sq.ft. – Listed for $799,000 in October and under contract in 15 days – selling for $799,000 ($532/SF)
13145 Coronado Ln – waterfront, new construction with 6 bedrooms / 6.5 bathrooms and 5,563 sq.ft. – Listed for $2,650,000 and selling for $2,588,682 ($465/SF)
The average price per square foot for Keystone Point Homes in November was $499 compared to previous months as follows:
October (no water front sales)
September $455
August $414
July $396
June $411
first 1/2 of 2015 $438
Because of the few number of sales, prices seem to fluctuate quite a bit – please remember that there are different types of waterfront homes and that makes a huge difference when looking at pricing. Call us if you are thinking about buying or selling in Keystone – we'll be happy to provide a no obligation consultation for your home.
Keystone Point House of The Month
The Miamism Sales Team recommends the Keystone Point home located at 13050 Arch Creek Te. This Keystone Point waterfront home was built in 1959, has 5 bedrooms / 4 bathrooms, 3,650 sq.ft. of living space and a 10,000 sq.ft. lot. Features include: completely renovated, mid-century modern design, new kitchen with top of the line appliances, all porcelain tile flooring, clerestory lighting and striking floating concrete entrance.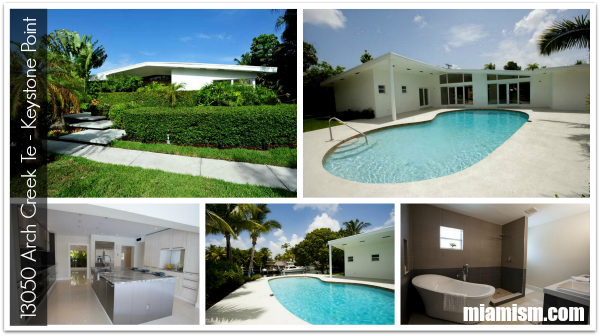 The asking price is $1,595,000 which is $441/sq.ft. The house was listed in February for $1,775,000 and has been dropped in price twice since. Please call us to coordinate a showing appointment of this or any other Keystone Point home.
---
To sign up to our Home Trend Reports, go to MiamismTRENDS.com and fill in your information. Call us Today for a listing appointment! If you are interested in getting a list of all properties currently for sale in Keystone Point, we will be happy to send you a digital copy at your request. We can also send you monthly market reports directly to your inbox. Feel free to email us at Keystone@miamism.com
Search Keystone Point Homes for Sale