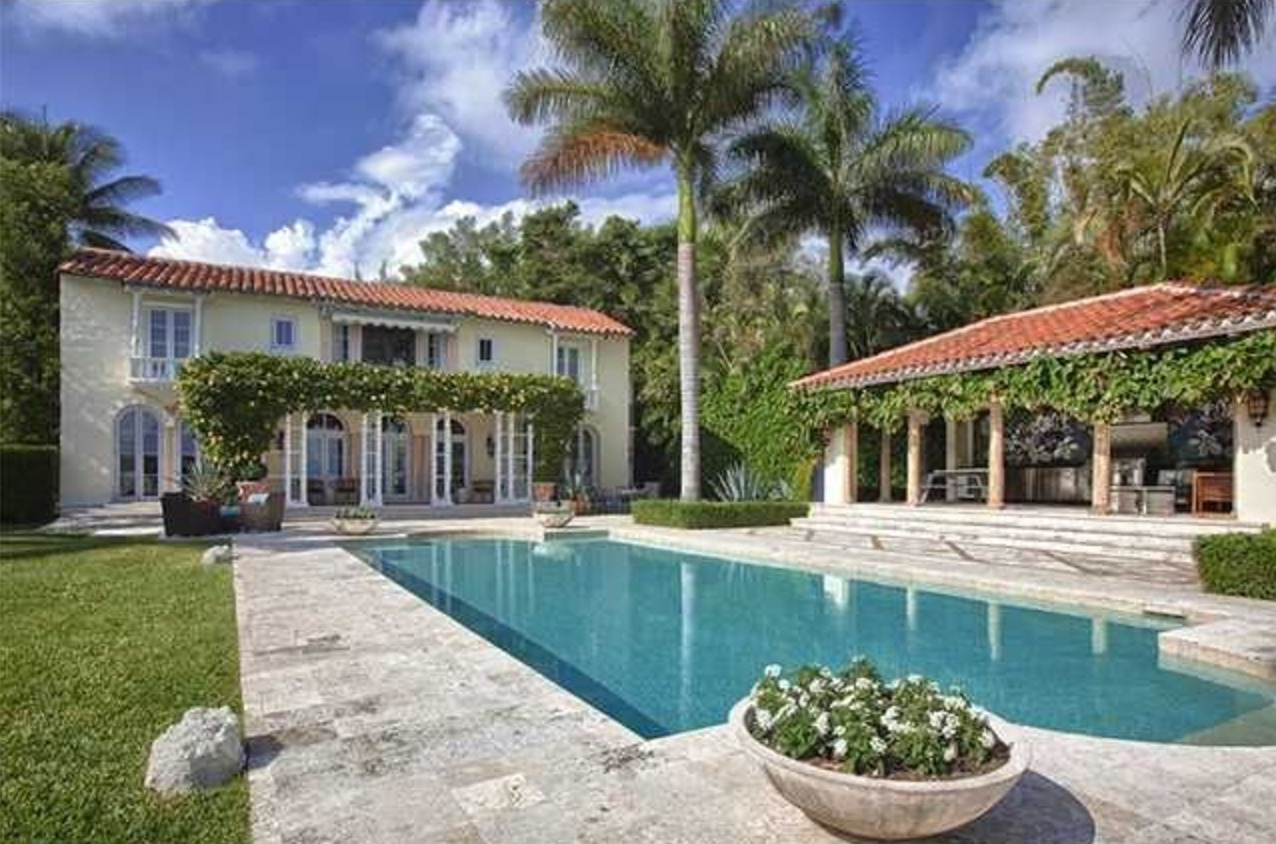 How is The Keystone Point Real Estate Market Doing? October 2015
Keystone Point Real Estate Market Report
There are currently 34 Keystone Point homes for sale (compared to 35 in September):
Highest priced listing: $5,290,000 (open bay Mediterranean estate located at 12485 Keystone Island Dr)
Lowest priced listing: $495,000 – 3/2 with 1,412 sq.ft. at 1965 Alamanda Dr
Pending Sales (properties under contract): 7 (compared to 4 in September)
Closed sales in October 2015: 1 (compared to 7 in September)
The Keystone Point home sold in October was for the dry-lot property located at 1850 Keystone Blvd. It was a 3 bedroom/ 2 bathroom home with 1,720 sq.ft. of living space and a 10,198 sq.ft. lot. It was listed in August for $749,000, was under contract in 2 weeks and closed for $735,000 ($427/SF) Seeing only one sale last month may lead you to believe the market has slowed down, but the problem is the lack of inventory. Today's educated and discerning buyer is willing to pay a bit more, but they are looking for good floor plans that make sense, and homes in good, move-in condition. Keep in mind that the average selling price per square foot in Keystone Point in September for dry-lot (non-waterfront) homes was $336. (compared to the one sale in October for $427/SF). Past averages in Keystone Point are as follows:
September $455
August $414
July $396
June $411
first 1/2 of 2015 $438
There were no waterfront sales in Keystone Point in October. Call us if you are thinking about buying or selling in Keystone – we'll be happy to provide a no obligation consultation for your home.
Keystone Point House of The Month
The Miamism Sales Team recommends the Keystone Point home located at 12990 Biscayne Island Te. This waterfront home was built in 1959, has 4 bedrooms / 3.5 bathrooms, almost 4,500 of living space and a 12,500 sq.ft. lot. Features include: renovated, gourmet kitchen, contemporary design, big master suite area, summer kitchen, pool and straight access to the bay with no fixed bridges.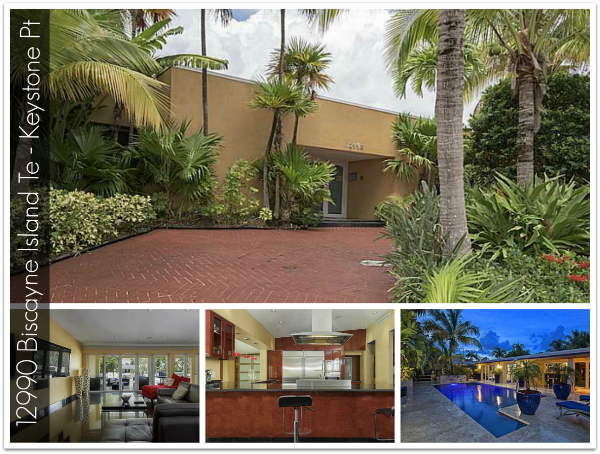 The asking price is $2,250,000 which is $508/sq.ft. It's been listed since August and also on the market for rent for $11,000 per month. Please call us to coordinate a showing appointment of this or any other Keystone Point home.
---
To sign up to our Home Trend Reports, go to MiamismTRENDS.com and fill in your information. Call us Today for a listing appointment! If you are interested in getting a list of all properties currently for sale in Keystone Point, we will be happy to send you a digital copy at your request. We can also send you monthly market reports directly to your inbox. Feel free to email us at Keystone@miamism.com
Search Keystone Point Homes for Sale