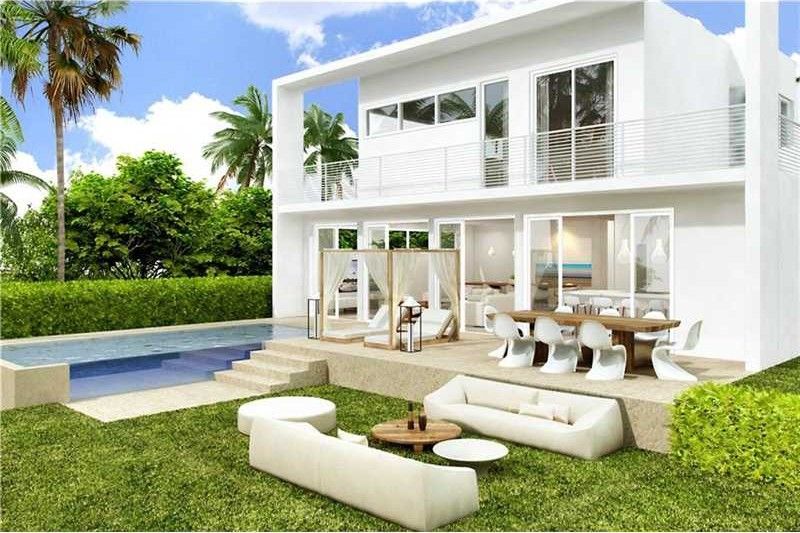 How is The Surfside Real Estate Market Doing? August 2015
Surfside Real Estate Market Report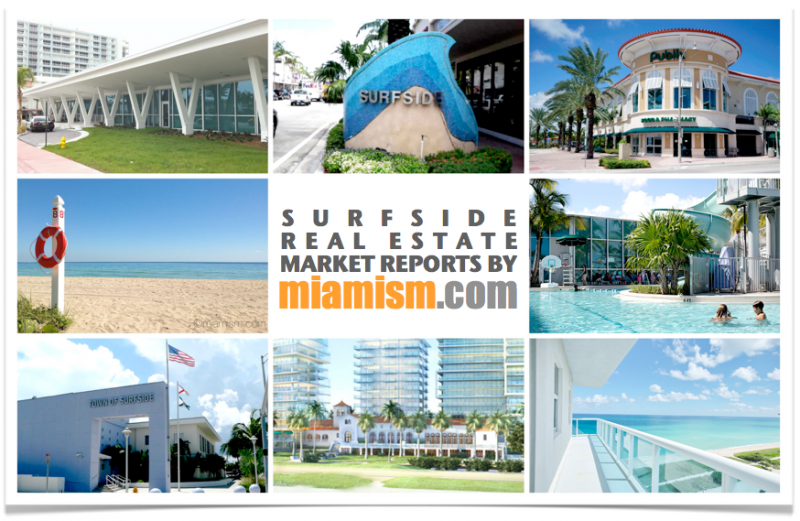 There are currently 20 Surfside homes for sale (compared to 25 in July):
Highest priced listing: $5,000,000 (waterfront fixer upper at 1332 Biscaya Dr)
Lowest priced listing: $565,000 $560,000(9057 Carlyle Av)
Pending Sales: 9 (3 more than last month)
Closed sales in August: 5 (compared to 7 in July)
The 5 Surfside homes sold in August were the following:
9257 Dickens Ave – 2 bedrooms / 1.5 bathrooms, 1,455 sq.ft. on 5,600 sq.ft. lot – listed for $525,000 in July and selling for $495,000 ($340/SF)
9157 Froude Av – 3 bedrooms / 3 bathrooms, 1,597 sq.ft. on 5,600 sq.ft. lot – listed for $625,000 in February, showing several price reductions and pending contracts and finally selling for $530,000 ($332/SF)
8810 Byron Av – 4 bedrooms / 3 bathrooms, 1,987 sq.ft. on 5,600 sq.ft. lot – listed for $839,000, lowered to $799,000 and selling for $750,000 ($377/SF)
924 88 St – waterfront 3 bedrooms / 3 bathrooms, 3,195 sq.ft. on 15,075 sq.ft. – listed for $1,650,000 and selling for $1,827,000 ($572/SF)
9528 Bay Dr – waterfront 3 bedrooms / 2.5 bathrooms, 2,380 sq.ft. on 13,650 sq.ft. – listed for $2,150,000 and selling for $2,030,000. ($853/SF)
The average selling price per square foot for Surfside homes in August (dry -lots) was $350 – compared to past months:
July $368
June $328
May $355
April $347
March $363
February $316
January $321
Keep in mind that 2014's average was $324, so it is normal to see fluctuations from month to month. Supply continues to drop in Surfside and prices continue to increase at a conservative level. Homes priced right sell quickly and those that list high to test the market end up selling for less. Larger homes are in demand, though – anything goes in Surfside for 4 bedroom + homes. Call us if you are thinking about selling or know of someone who is, since we are Surfside Real Estate Specialists. We will do a no-obligation consultation to let you know the value of your home in its current condition and will make recommendations of quick updates to sell for top dollar.
Surfside Home of The Month
Miamism Sales Team features the Surfside home located at 400 90 Street. This is a new home with 3 bedrooms / 3.5 bathrooms, 2,021 sq.ft. of living space anda 6,860 sq.ft. home. The marketing description reads:
SPECTACULAR CORNER PROPERTY 2 BLOCKS AWAY FROM BEACH AND FOUR SEASONS HOTEL. NEW HOME BUILT 2015 & UP TO CODE WITH LUXURY INTERIORS AND 20 FT ENTRANCE CEILING AND GRAND DRIVEWAY. ALL WHITE MARBLE FLOORS THROUGH-OUT. INTERCOM SYSTEM WITH AUDIO & VIDEO. 5.1 INTEGRATED AMBIENT SOUND. 16 POINT CAMERA AND ALARM SYSTEM. ALL NEW STATE OF THE ART APPLIANCES AND QUARTZ COUNTERTOPS. MASTER BATH JACUZZI. ALL WALK-IN CLOSETS AND LAUNDRY ROOM WITH WASHER AND DRYER. READY TO MOVE-IN. JUST BLOCKS AWAY FROM BAL HARBOR
It is offered at $1,850,000 We confess that the price is unreasonable at an unheard $915/sq.ft. for a non-waterfront home in Surfside, but is IS new construction. We will be very surprised if it sells above $1 Million but if the finishes are high-end, someone may go for it. Let's stay tuned. (and hopefully we'll get a facade photo without a car parked infront)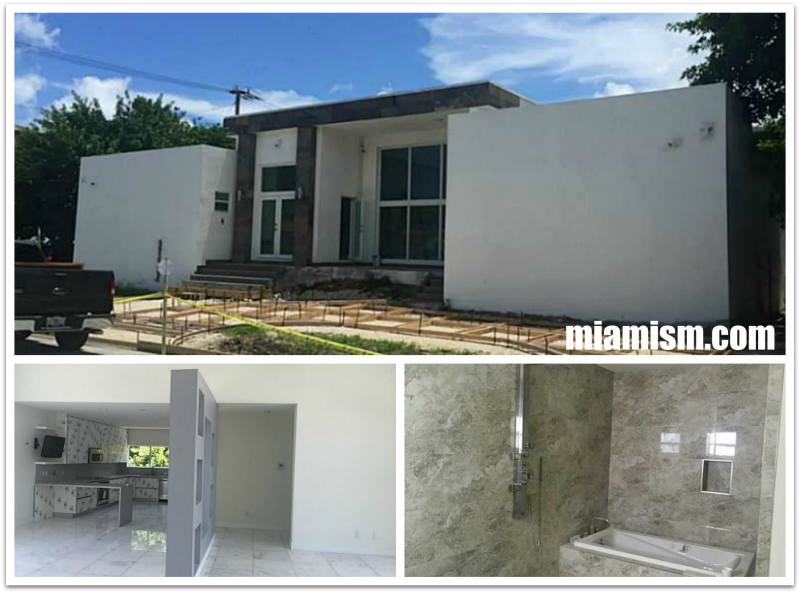 Please contact us for more information and we will also be happy to arrange a showing appointment.
---
To sign up to our Home Trends Reports, go to MiamismTRENDS.com and fill in your information. Call us Today for a listing appointment! If you are interested in getting a list of all properties currently for sale in Surfside, we will be happy to send you a digital copy at your request. We can also send you monthly market reports directly to your inbox. Feel free to email us at Surfside@miamism.com