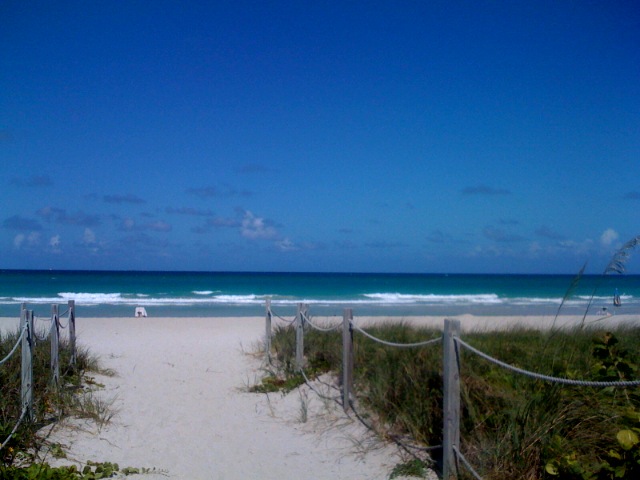 How is The Surfside Real Estate Market Doing? February 2016 sales
Surfside Real Estate Market Report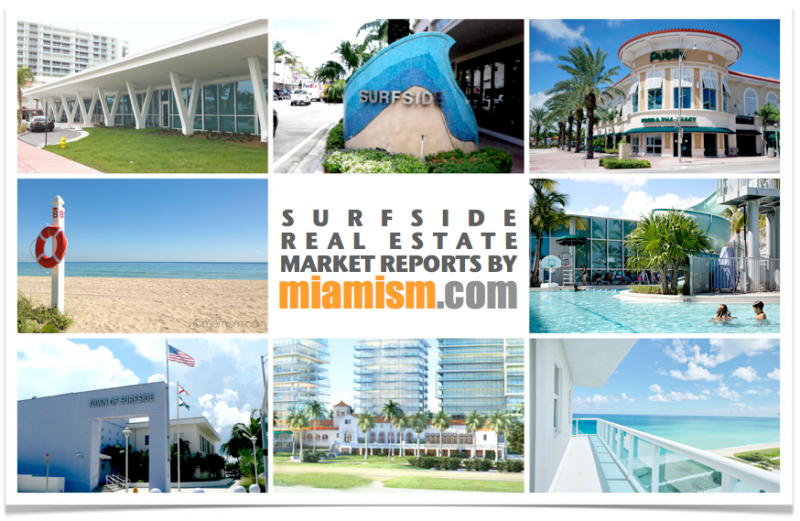 There are currently 44 Surfside homes for sale: (compared to 43 in January)
Highest priced listing: $6,950,000 $5,890,000 (contemporary waterfront property at 1292 Biscaya Dr)
Lowest priced listing: $595,000 (8811 emerson Av)
Pending Sales: 6 (compared to 7 in January)
Closed sales in February: 2 (same as January)
Median Sales Price in Feburay: $740,000
The 2 Surfside homes sold in February were the following:
9381 Carlyle Av – 2 bedrooms / 2.5 bathrooms, 1,758 sq.ft. on 5,600 sf lot – Originally listed for $699,900, with a few price reductions and selling for $580,000 ($330/SF)
9145 Bay Dr – 4 bedrooms / 2 bathrooms, 2,603 sq.ft. on 10,000 sf lot – listed for $969,000 and selling for $900,000 ($346/SF)
The average selling price per square foot for Surfside homes in February was $338 compared to January's $390 and 2015's average of $350. Please do not be alarmed, Surfside's prices are not going down based on February's sales. It is normal for numbers to fluctuate a bit from month to month. What's important to point out is that inventory continues to be low and climbing very slowly and demand continues to be high. The lowest priced home is almost $600,000! Just a few short years ago, the low scale was below $200,000 – Surfside Stats have come a long way! For a no obligation consultation, not only of price, but condition of your home, please contact us. Remember I'm an architect and can tell you easy fixes to get the most return on your investment.
Surfside Home of The Month
Miamism Sales Team features the Surfside property located at 9172 Froude Av. Here we have a mid-century modern home with great bones and some solid updates in a great location within Surfside. A 3 bedroom, 3 bathroom home with 2,300 sq.ft. of living space, sitting on an average 5,600 sq.ft. lot. Featured for its architecture and distribution and priced at $343/sq.ft. which is below 2015's average. Asking price is $790,000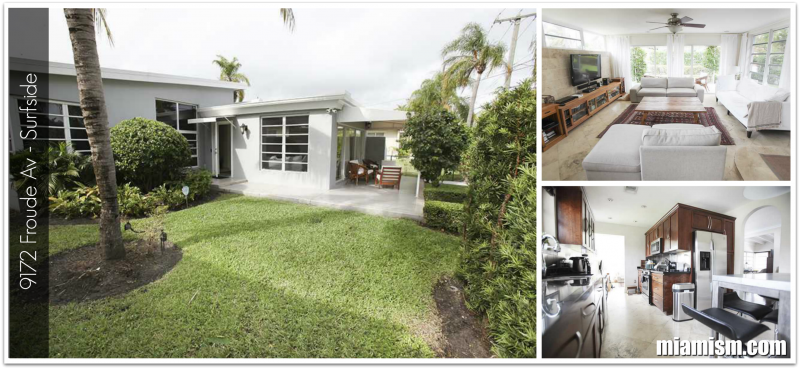 This home was originally listed in December of 2015, for $899,000 and has had 2 price reductions. The price is right now! Please contact us for more information and we will also be happy to arrange a showing appointment.
---
To sign up to our Home Trends Reports, go to MiamismTRENDS.com and fill in your information. Call us Today for a listing appointment! If you are interested in getting a list of all properties currently for sale in Surfside, we will be happy to send you a digital copy at your request. We can also send you monthly market reports directly to your inbox. Feel free to email us at Surfside@miamism.com