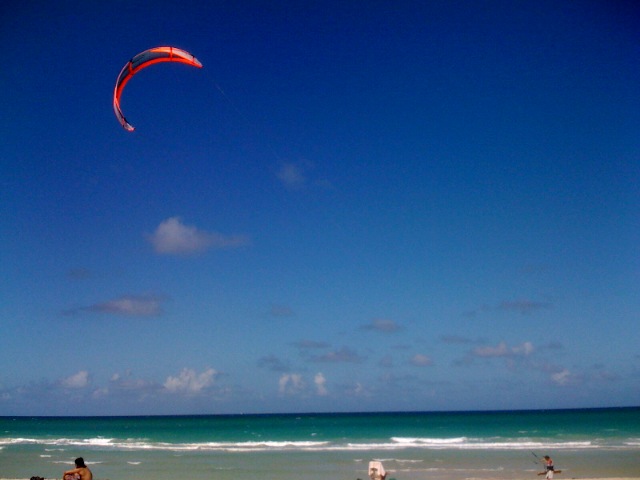 How is The Surfside Real Estate Market Doing? March 2016 sales
Surfside Real Estate Market Report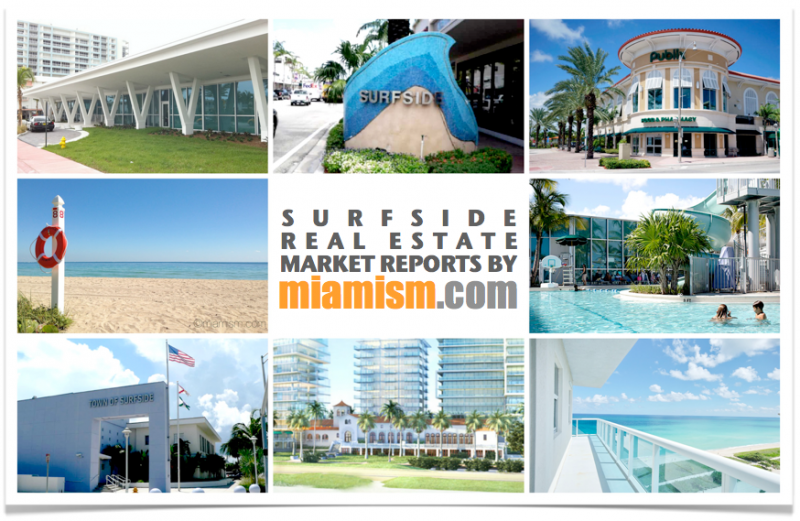 There are currently 47 Surfside homes for sale: (compared to 44 in February)
Highest priced listing: $5,000,000 (for the partially renovated, Biscaya Island home with 100′ of water frontage, located at 1332 Biscaya Dr)
Lowest priced listing: $594,000 (420 88th St)
Pending Sales: 5 (compared to 6 in February)
Closed sales in March: 3 (compared to 2 in February)
Median Sales Price in March: $629,000
The 3 Surfside homes sold in March were the following:
8846 Harding Av – 3 bedrooms / 2 bathrooms, 1,410 SF with 5,600 SF lot – listed for $585,000 in May of 2015, reduced to $549,000 in December and selling for $500,000 ($355/SF)
9464 Abbott Av – 2 bedrooms / 2 bathrooms, 1,562 SF with 5,600 SF lot – listed for $650,000 in February of 2015, reduced to $630,000 and then to $629,000 and selling for $608,000 ($389/SF)
1292 Biscaya Dr – 7 bedrooms / 7.5 bathrooms, 6,611 SF on bay front 9,750 SF lot – listed on and off since 2013 with highest listing price of $6,950,000 in October of 2015, 2 price reductions since then and selling at $5,485,000 ($830/SF)
The average selling price per square foot for Surfside homes not in the water in March was $372 compared to $338 in February, $390 in January's and 2015's average of $350. As I've explained many times before, monthly averages will fluctuate and it's important to look at 6 months or more worth of figures. It's the reason we continue to share 2015's average of $350. There has been only 1 waterfront sale in Surfside this year and it's the property listed above. There were 11 waterfront homes sold in Surfside in 2015 and that average was $634/SF. The highest was $878/SF for the gorgeous, modern construction at 1236 Biscaya Dr. (That price is less expensive than bay front homes in Miami Shores – remember our record sale in December of 2014?) I still look at the least expensive home in Surfside, priced at almost $600,000, and remember how just a few short years ago, you could buy homes in Surfside for the $200,000's. That itself is a representation of a very strong market. For a no obligation consultation, not only of price, but condition of your home, please contact us. Remember I'm an architect and can tell you easy fixes to get the most return on your investment.
Surfside Home of The Month
Miamism Sales Team features the Surfside waterfront property located at 1437 Biscaya Dr. Remodeled 1940's home on the inside of Biscaya Island with great features, 100′ of water frontage, and a 16,000 SF lot. A 5 bedrooms, 5.5 bathroom home with 4,215 SF of living space. Home features eat-in kitchen, home theater/media room, master sitting area, boat lift, pool and jacuzzi and oversized property. Asking price is $3,599,000 ($854/SF)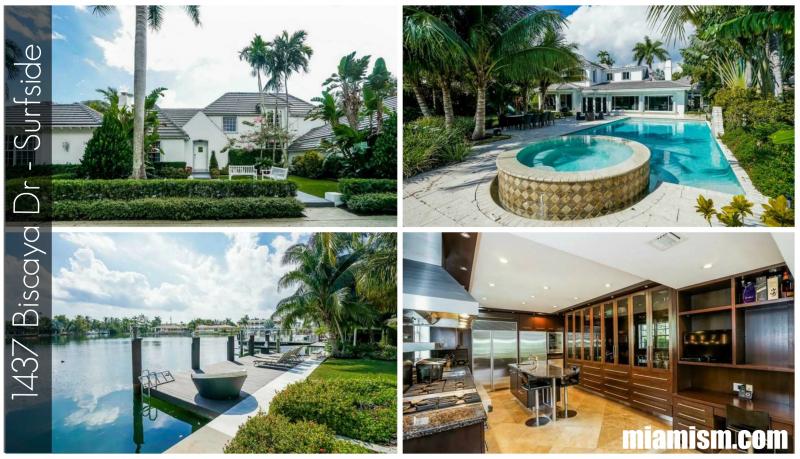 This home was originally listed in August of 2015 at $3,899,000 and was reduced in December to the current price. Please contact us for more information and we will also be happy to arrange a showing appointment.
---
To sign up to our Home Trends Reports, go to MiamismTRENDS.com and fill in your information. Call us Today for a listing appointment! If you are interested in getting a list of all properties currently for sale in Surfside, we will be happy to send you a digital copy at your request. We can also send you monthly market reports directly to your inbox. Feel free to email us at Surfside@miamism.com