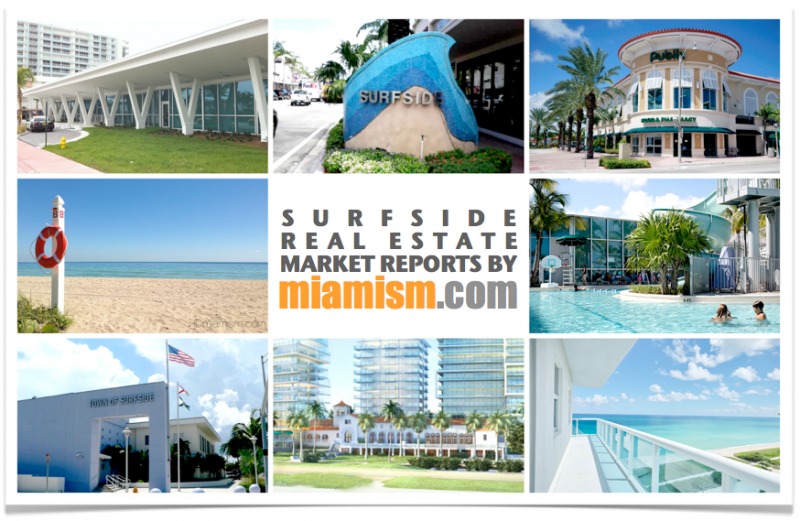 How is The Surfside Real Estate Market Doing? November 2015
Surfside Real Estate Market Report
There are currently 35 Surfside homes for sale (compared to 29 in October):
Highest priced listing: $6,950,000 (contemporary waterfront property at 1292 Biscaya Dr)
Lowest priced listing: $565,000 $549,000 (8846 Harding Ave)
Pending Sales: 6 (compared to 8 last month)
Closed sales in November: 2 (compared to 2 in October)
The 2 Surfside homes sold in November were the following:
9057 Carlyle Av – 3 bedrooms / 1 bathroom, 1,452 SF on 5,600 SF lot – sold in March for $515,000, listed for $565,000 in May of 2015 and selling for $550,000 ($379/SF)
9390 Bay Dr – 6 bedrooms / 5.5 bathrooms, 4,922 SF on 7,940 SF waterfront lot with 54′ on the water. New construction from 2014 – originally listed for $4.295 million in November of 2014, lowered to $3.875 million in March – with a pending sale that didn't close and finally selling at $3.55 million ($721/SF) **It was The Surfside House of The Month for June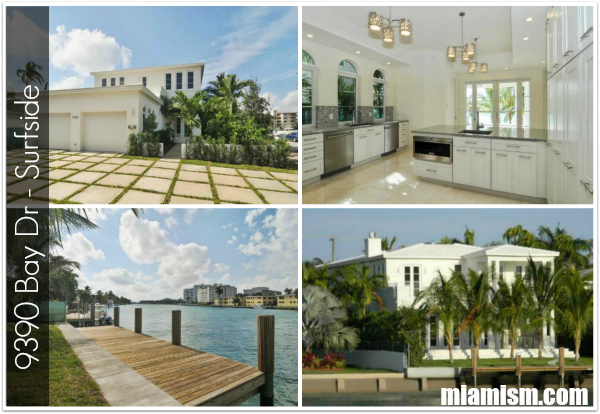 The average selling price per square foot for Surfside homes in November was $379 but not a fair assessment of averages since there was only one non-waterfront home sold last month. Other Surfside price per square foot averages for previous months are:
October $391
September $370
August $350
July $368
June $328
May $355
April $347
March $363
February $316
January $321
To think that the lowest priced Surfside home is above half a million dollars is impressive. Here's a neighborhood that suffered in the down market but not only did it recuperate, it has become one of the most popular residential areas in South Florida. So here's the skinny about Surfside real estate – there is low inventory and high demand but the homes selling for top dollar are the ones with 4 bedrooms or more and the ones that are completely remodeled. Buyers do not want to go through the hassle of remodeling. This is crucial information for sellers because a little fixing up can come a long way. For a no obligation consultation, not only of price, but condition of your home, please contact us. Remember I'm an architect and can tell you easy fixes to get the most return on your investment.
Surfside Home of The Month
Miamism Sales Team features the Surfside property located at 1452 Biscaya Drive. Here's an 18,510 sq.ft. lot on Biscaya Island. It's a 93′ X 200′ piece of property where you can build the house of your dreams. It's not often you find such a big piece of land with a great location. It features 250′ of wrap-around water frontage, facing private Indian Creek Island. Asking price is $4,850,000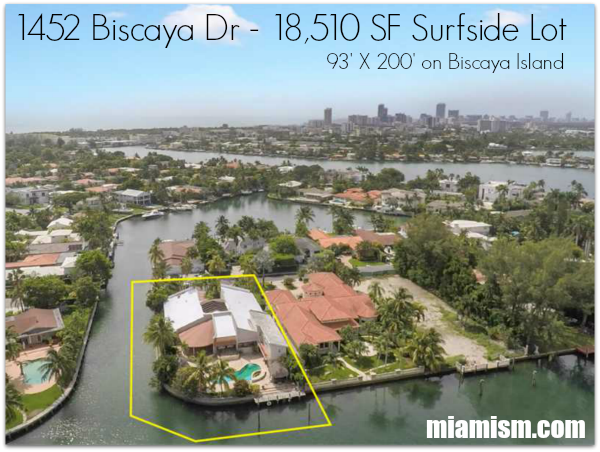 Please contact us for more information and we will also be happy to arrange a showing appointment.
---
To sign up to our Home Trends Reports, go to MiamismTRENDS.com and fill in your information. Call us Today for a listing appointment! If you are interested in getting a list of all properties currently for sale in Surfside, we will be happy to send you a digital copy at your request. We can also send you monthly market reports directly to your inbox. Feel free to email us at Surfside@miamism.com
Search for Surfside Homes