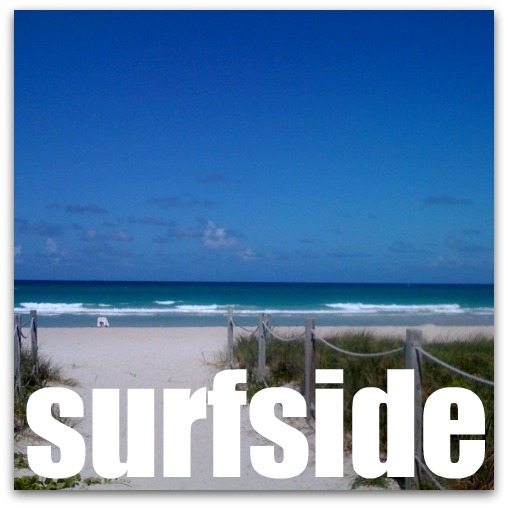 How is The Surfside Real Estate Market Doing? September 2015
Surfside Real Estate Market Report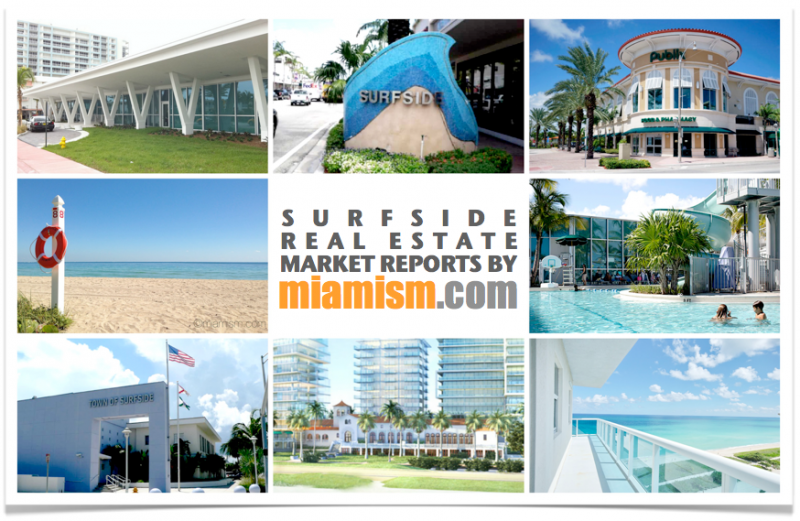 There are currently 22 Surfside homes for sale (compared to 20 in August):
Highest priced listing: $5,100,000 (waterfront property at 1452 Biscaya Dr – price increased from $4.9 Million)
Lowest priced listing: $565,000 $560,000 (9057 Carlyle Av)
Pending Sales: 8 (1 less than last month)
Closed sales in September: 2 (compared to 5 in August)
The 2 Surfside homes sold in September were the following:
9540 Byron Av – 4 bedrooms / 2 bathrooms 2,943 SF on a 9,677 SF lot.This home was listed for $999,000 in August of 2014, withdrawn from the market, then listed again for the same price in May of 2015 and sold for $960,000 ($326/SF)
9040 Byron Av – 4 bedrooms /2 bathrooms 1,651 SF on a 5,600 SF lot. Listed for $729,000 in September and closing 19 days later!!! for $683,000 ($414/SF)
The average selling price per square foot for Surfside homes in September was $370 – compared to past months:
August $350
July $368
June $328
May $355
April $347
March $363
February $316
January $321
There is an evident appreciation in prices in Surfside, although it's a conservative increase, it shows that the changes in the South Florida condo market and the fluctuations in foreign currency, do NOT affect this market. Surfside continues to be one of the strong single-family home markets we recommend. Although lot sizes are smaller and so are homes, it's an area that gives you peace of mind both physically and psychologically. Call us if you are thinking about selling or know of someone who is, since we are Surfside Real Estate Specialists. We will do a no-obligation consultation to let you know the value of your home in its current condition and will make recommendations of quick updates to sell for top dollar.
Surfside Home of The Month
Miamism Sales Team features the Surfside home located at 8910 Garland Ave. A true mid-century modern gem!! A rare find in Surfside with terrazzo floors, exposed beamed ceilings and large spaces and square footage. Asking price is $769,000 Although the price is a bit high, close to the $400/SF mark, it is architecturally significant with amazing potential. Too bad the photos do not do it justice.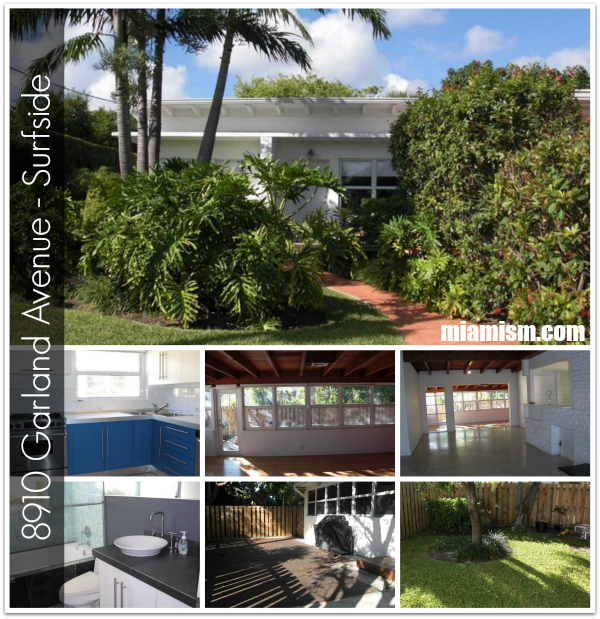 Please contact us for more information and we will also be happy to arrange a showing appointment.
---
To sign up to our Home Trends Reports, go to MiamismTRENDS.com and fill in your information. Call us Today for a listing appointment! If you are interested in getting a list of all properties currently for sale in Surfside, we will be happy to send you a digital copy at your request. We can also send you monthly market reports directly to your inbox. Feel free to email us at Surfside@miamism.com
Search for Surfside Homes