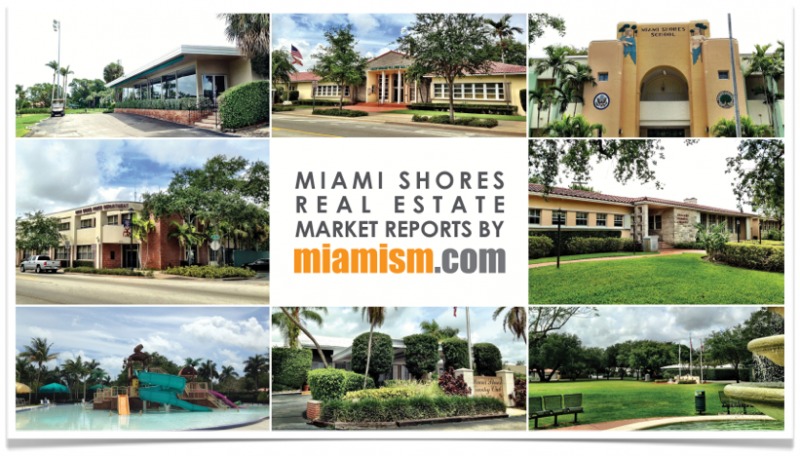 How's the Miami Shores Real Estate Market Doing? February 2016
How's the Miami Shores Real Estate Market Doing?
There are currently 107 Miami Shores homes for sale: (compared to 103 in January)
Highest priced listing is $3,999,000 $3,795,000 for the bay front home at 1300 NE 94 St (has been listed since December 2013)
Lowest priced listing is $315,000 for the home at 241 NW 91 St
Pending Sales (Properties under contract): 29 (compared to 26 in January)
Median Sales Price in February: $370,000
Closed sales in February: 7 (compared to 8 in January)
The 7 Miami Shores homes sold in February were the following:
165 NE 109 St – 3 bedrooms / 2 bathrooms, 1,541 SF short sale, originally listed for $330,000 in May of 2015, under contract in January of 2016 and selling for $350,000 ($227/SF)
165 NW 92 St – 3 bedrooms / 2 bathrooms, 2,261 foreclosure, originally listed for $400,000 in October of 2015 and selling for $351,750 ($156/SF)
9430 Biscayne Blvd – 4 bedrooms / 3 bathrooms, 2,486 SF shortsale, listed for $370,000 in January 2016 and selling for $360,000 ($145/SF)
41 NE 106 St – 3 bedrooms / 2 bathrooms, 1,208 SF, with no listing date shown but selling at $370,000 ($306/SF)
1201 NE 96 St – 3 bedrooms / 2 bathrooms, 2,286 SF foreclosure with a number of fallen contracts. Originally listed for $859,000 in November of 2014, with drastic reductions and closing at $570,000 ($249/SF)
480 NE 103 St – 3 bedrooms / 2 bathrooms, 1,952 SF. Listed for $599,000 and selling for $578,000 ($296/SF)
1104 NE 98 St – 3 bedrooms / 2 bathrooms, 2,110 SF. Listed for $749,000 in September of 2015 and selling for $749,000 ($355/SF)
The average price per square foot in Miami Shores in February was $319 compared to January's average of $249 and 2015's average of $264. Please note that February was a really unusual month when it comes to distressed sales with 4 out of the 7 sales being short sales or foreclosures. We usually do not take distressed sales into our averages because appraisers would usually discard these from comparable sales since they are almost non-existent. Out of the 107 properties that are currently for sale, 3 are distressed (short sales) and make up less than 3% of all inventory. The 3 short sales on the market for sale are:
1008 NE 94 St – 4,459 SF of living space on 28,250 SF lot – listed for $1,000,000 – $224/SF
101 NE 104 St – 1,819 SF of living space on 6,790 SF lot – listed for $398,500 – $219/SF
922 NE 91 Ter – 2,223 SF of living space on 12,375 SF lot – listed for $495,000 – $223/SF
We would like to take the opportunity to define AVERAGE – a home priced at the average price/square foot is a home that is in average condition and needs work. This is crucial for you to understand if you are buying a home. Look at listing price, see if it's priced below or above the average and expect its condition to match the price. We see a lot of buyers walking into our listings with really high expectations but not being informed about how these homes are priced. If you want a move-in condition home, expect to pay way above the $264/SF average we saw in 2015. This average also plays into the location – certain locations within Miami Shores historically sell for more – East of Biscayne Boulevard, for example or Central Shores on the NE side or even Grand Concourse. Please work with agents that can help you stay on top of Miami Shores Real Estate Market Trends and your frustrations will be kept to a minimum and you will not waste time looking at properties that don't match your search criteria. If all else fails, call the Miamism Sales Team and we will be glad to assist you.
Miami Shores House of The Month
Because we are Miami's Architecture REALTORS, we decided to feature 3 Miami Shores historic homes this month. It's rare to find 3 historically significant homes on the market at the same time, so if you are looking for a historic home, this may be the perfect opportunity to jump on a Kiehnel and Elliott or a Walter DeGarmo Mediterranean Revival home.

For more information about any of these homes, please CLICK HERE to read article or contact us at HistoricHomes@miamism.com Please contact us for more information and to coordinate a showing appointment.
---
To sign up to our Home Trend Reports, go to MiamismTRENDS.com and fill in your information. Call us Today for a listing appointment! If you are interested in getting a list of all properties currently for sale in Miami Shores, we will be happy to send you a digital copy at your request. We can also send you monthly market reports directly to your inbox. Feel free to email us at MiamiShores@miamism.com