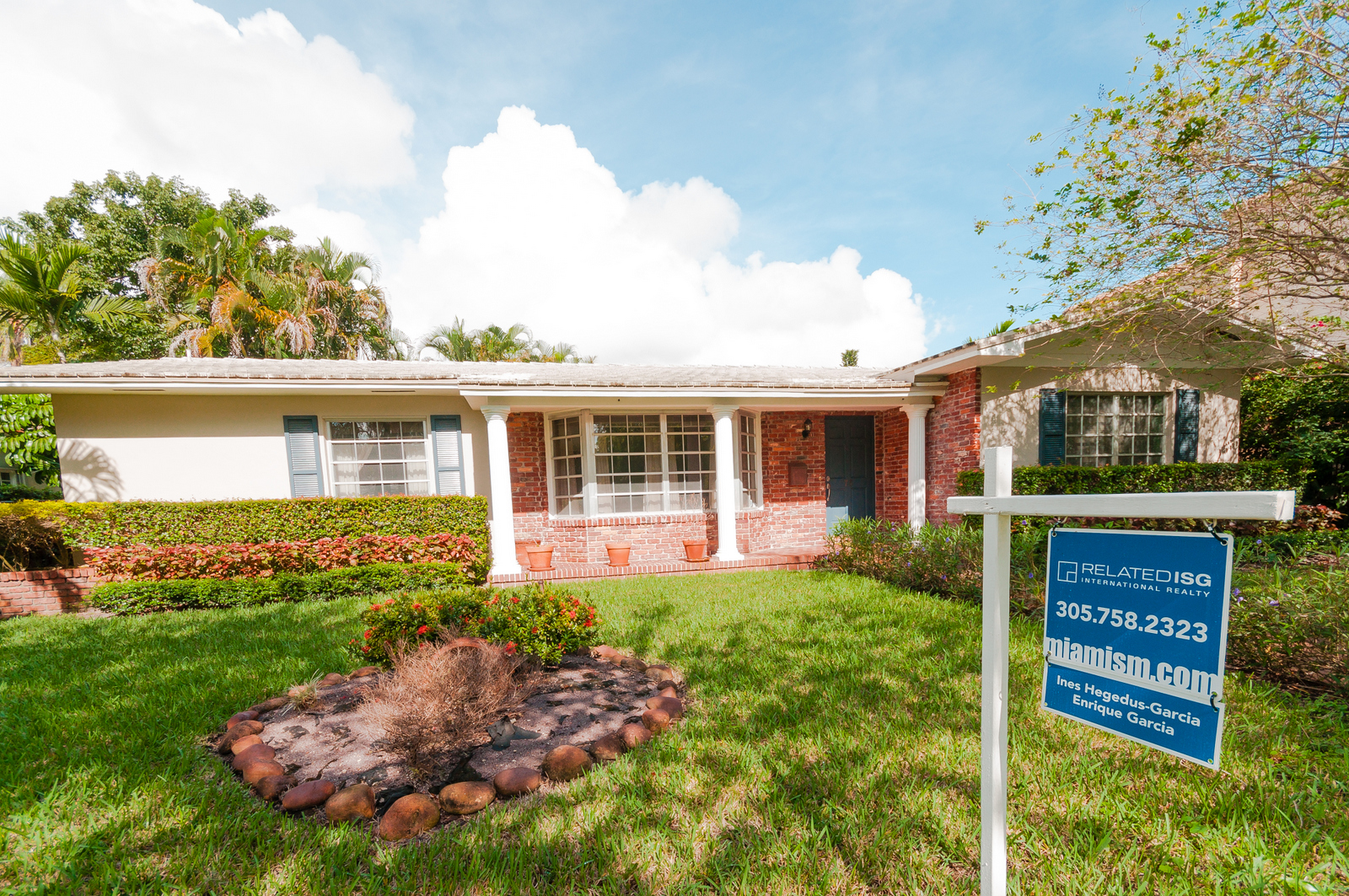 How's the Miami Shores Real Estate Market Doing? November 2015
Miami Shores Real Estate Market Report including price per square foot, Miami Shores homes sold in November, Miami Shores house of the month by Miami Shores Realtors, Miamism Sales Team
Miami Shores Homes – Real Estate Market Report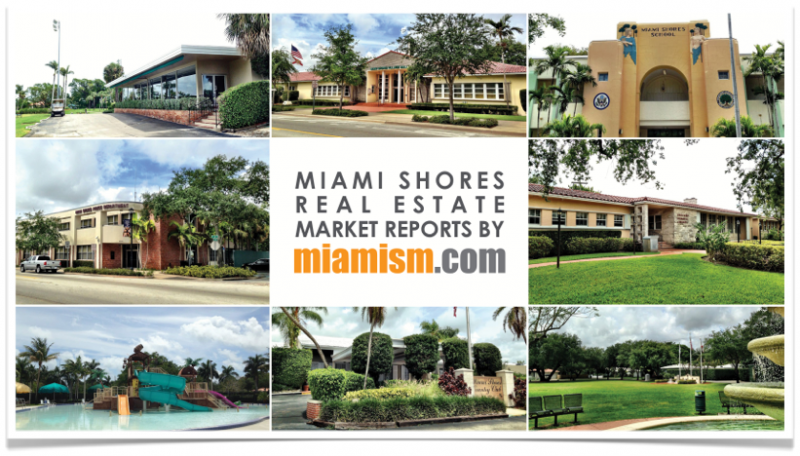 How's the Miami Shores Real Estate Market Doing? There are currently 88 Miami Shores homes for sale (same as last month):
Highest priced listing is $3,975,000 for the bay front fixer upper at 1680 NE 104 St
Lowest priced listing is $299,900 for the home at 9437 NW 2 PL
Pending Sales (Properties under contract): 41 (compared to 30 last month)
Closed sales in November: 8 (compared to 11 in October)
The 8 Miami Shores homes sold in November were the following:
56 NW 93 St – 2 bedrooms / 1 bathroom, 1,216 sq.ft. – listed for $389,000 in October and selling for $370,000 ($304/SF)
339 NE 100 St – original condition, central shores 30's home – 3 bedrooms / 1 bathroom, 1,353 sq.ft. – listed for $435,000 in August and selling for $415,000 ($307/SF)
10551 NE 3 Av – 3 bedrooms / 2 bathrooms, 1,775 sq.ft. – listed for $$479,000 in October, under contract in 4 days, and selling for $470,000 ($265/SF)
90 NE 91 St – Charming fixer upper – 3 bedrooms / 2 bathrooms, 1,787 sq.ft. – listed for in September $498,000 and selling for $410,000 ($229/SF)
3 NE 110 St – updated mid-century home – 3 bedroom / 2 bathrooms, 2,060 sq.ft. – purchased for $360,000 in June of 2015, flipped with asking at $579,900 in September and selling for $525,000 ($255/SF)
1084 NE 97 St – 3 bedrooms / 3 bathrooms on busy corner intersection East of Biscayne Blvd, with 2,113 sq.ft. – listed in February for $625,000 and selling at $525,000 ($248/SF)
578 NE 93 St – 3 bedrooms / 3 bathrooms updated with 2,371 sq.ft. – Listed for $795,000 in May and selling for $600,000 ($253/SF)
1178 NE 99 St – 4 bedrooms / 3 bathrooms, 3,118 sq.ft. – listed for $850,000 in August and selling for $740,000 ($237/SF)
The average price per square foot in Miami Shores in November was $262, compared to past months:
October $258
September $274
August $254
July $233
June $240
May $256
April $256
March $247
February $227
January $225
2014's Average for the whole year was $236
There were no waterfront homes sold in November in Miami Shores. The highest sale per square foot was $307. Inventory continues to be low in Miami Shores and demand is high. We are seeing more cash offers as well, which is a first for this market. For homes in great locations and in great condition, expect multiple offer scenarios. This means that staging and preparing your home for sale is worth every penny!! Please remember that as an architect, I offer architectural and staging services for free to our real estate clients – this will make the difference in getting top dollar for your house when you are ready to sell. Remember this home featured in last month's market report? Sold for full-price in only 4 days – with multiple offers!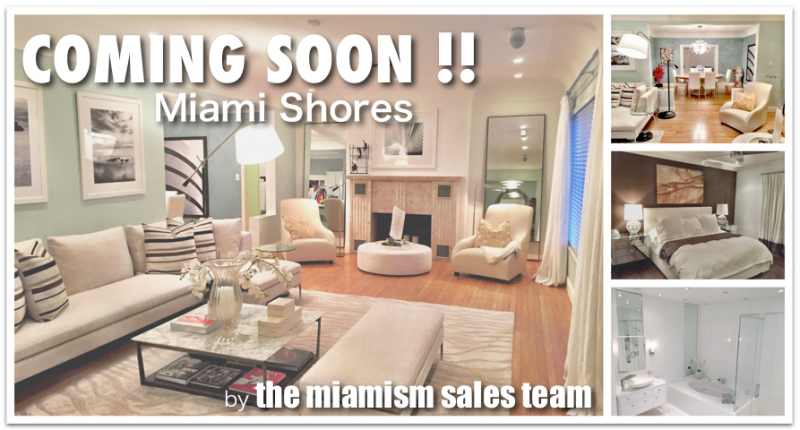 1179 NE 96 St – Miami Shores offered at $725,000
Miami Shores House of The Month
The Miamism Sales Team just listed this 3 bedroom, 2 bathroom home with 2-car garage in Miami Shores.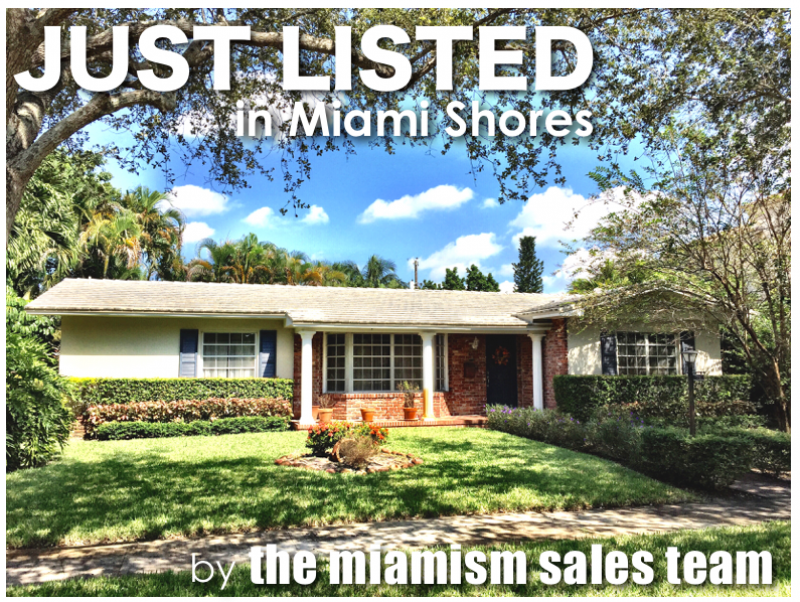 75 NE 92 St – Miami Shores
offered at $675,000 3 bedrooms / 2 bathrooms – 9,600 sq.ft. lot – 2-car garage – 2,548 sq.ft. – built in 1968
Miami Shores Suburban Ranch built in 1968, with all the comforts of contemporary life. This 3-bedroom / 2 bathroom home has large closets, spacious rooms and a great yard with plenty of room for a pool. Features include: laundry room, professional gas stove, double ovens, family room, walk-in closets, 2-car garage, covered exterior porch, and more.
Please contact us for more information and to coordinate a showing appointment.
---
To sign up to our Home Trend Reports, go to MiamismTRENDS.com and fill in your information. Call us Today for a listing appointment! If you are interested in getting a list of all properties currently for sale in Miami Shores, we will be happy to send you a digital copy at your request. We can also send you monthly market reports directly to your inbox. Feel free to email us at MiamiShores@miamism.com
Miami Shores Events
Don't forget about the annual Home for the Holidays Walk by The Heidi Hewes Chapter of The Woman's Cancer Association. Tickets are $35 and event is Sunday, December 13th, from 4-7 PM.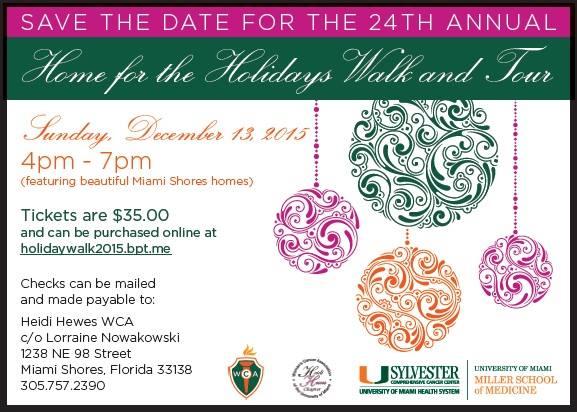 Search for Miami Shores Properties