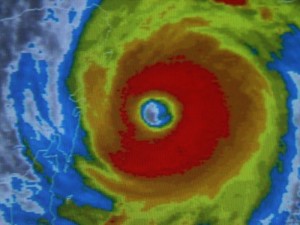 Hurricane Season is here…..again
Did you know that a lot of people would not even consider Miami as their place of residence because of hurricanes? I guess we take it for granted that we are used to the preparations, and sometimes these can be overwhelming for non-locals. So in the spirit of preparation, and because I received a really useful e-mail from FPL (Florida Power & Light – our local electric company) – I decided to create a list to help you prepare for Hurricane Season.
Have a battery-operated radio and a two-week supply of fresh batteries
Stock up on non-perishable foods, medications, baby supplies and pet food
Purchase bottled water. The American Red Cross recommends one gallon of water per person per day.
Check emergency equipment: flashlights, battery-operated radios, extension cords, emergency generators, etc.
Trim trees that are not near power lines and clear debris. Once a hurricane warning is announced, trash pickup is suspended.
This is a good time to check hurricane protection around your property (shutters, plywood, protection systems).
The FPL number to call if you loose power after a storm is 1-800-4OUTAGE – make sure you keep a copy of your power bill handy to have account numbers when you call.
FPL even has a "storm preparation wallet card" that you can download HERE.
Remember that these items are the first to go when a storm is announced – make sure you stock up now and rest easy later.