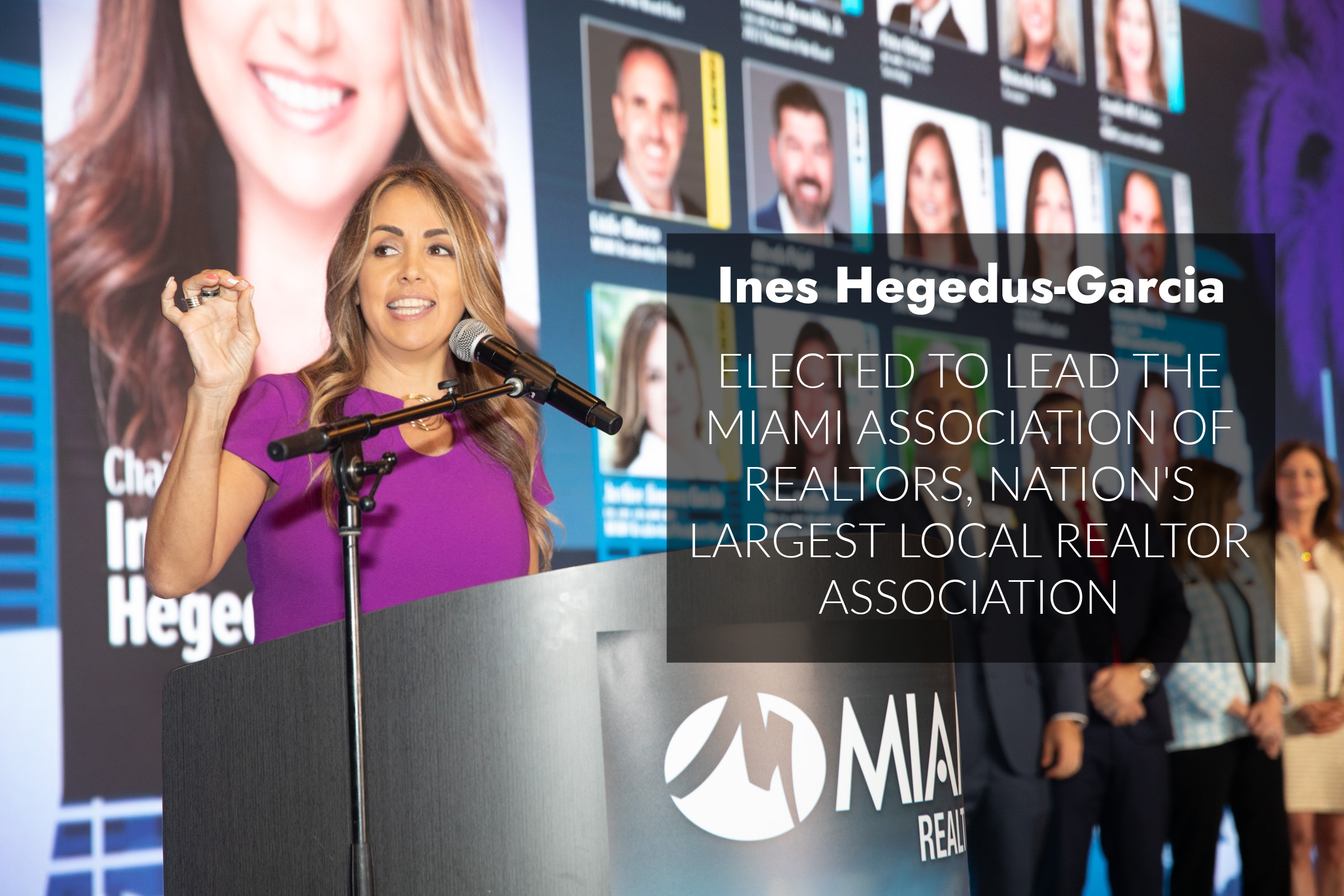 Ines Hegedus Garcia elected to lead the Miami Association of Realtors, Nation's Largest Local Realtor Association
Friday marked one of the most exciting days of my career, as I was installed as Chairman of The Board for Miami REALTORS, the largest Realtor Association in the country (larger than 45 states!). Can't begin to explain the amount of feelings from nerves, to thrill, elation …but most importantly, pride.
Miami REALTORS is a really well oiled machine with incredible staff of professionals that are action driven.  And there were 5 presidents installed alongside me with over 100 devoted leaders who selflessly volunteer their time for the association and ultimately for the members and the profession.
Congratulations to the whole team for making things happen and cannot wait to see what the rest of 2023 brings!
2023 Miami REALTORS Inaugural & Awards Celebration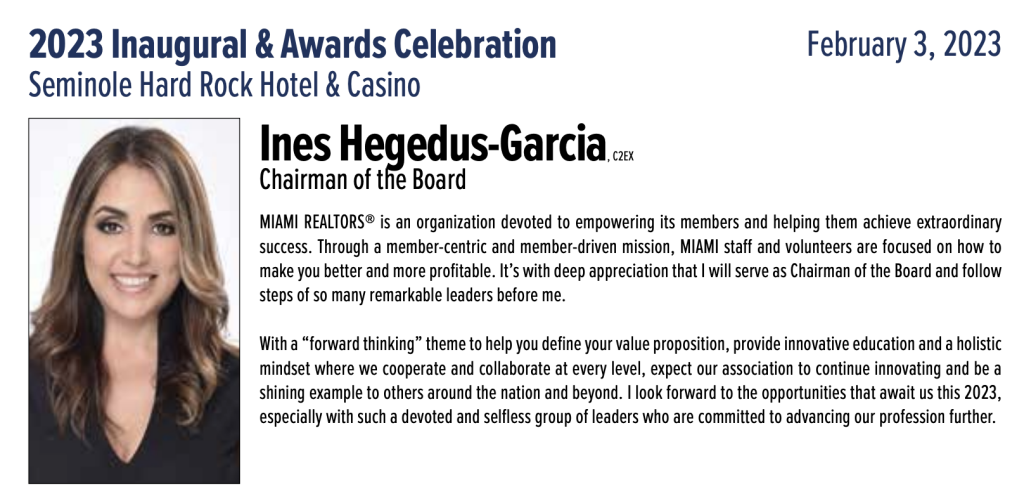 Miami REALTORS is an organization devoted to empowering its members and helping them achieve extraordinary success. Through a member centric and member driven mission, Miami staff and volunteers are focused on how to make you better and more profitable. It's with deep appreciation that I will serve a Chairman of the Board and follow steps of so many remarkable leaders before me.  

With a "forward thinking" theme to help you define your value proposition, provide innovative education and a holistic mindset where we cooperate and collaborate at every level, expect our association to continue innovating and be a shining example to others around the nation and beyond. I look forward to the opportunities that await us this 2023, especially with such a devoted and selfless group of leaders who are committed to advancing our profession further.
Miami Forward Thinking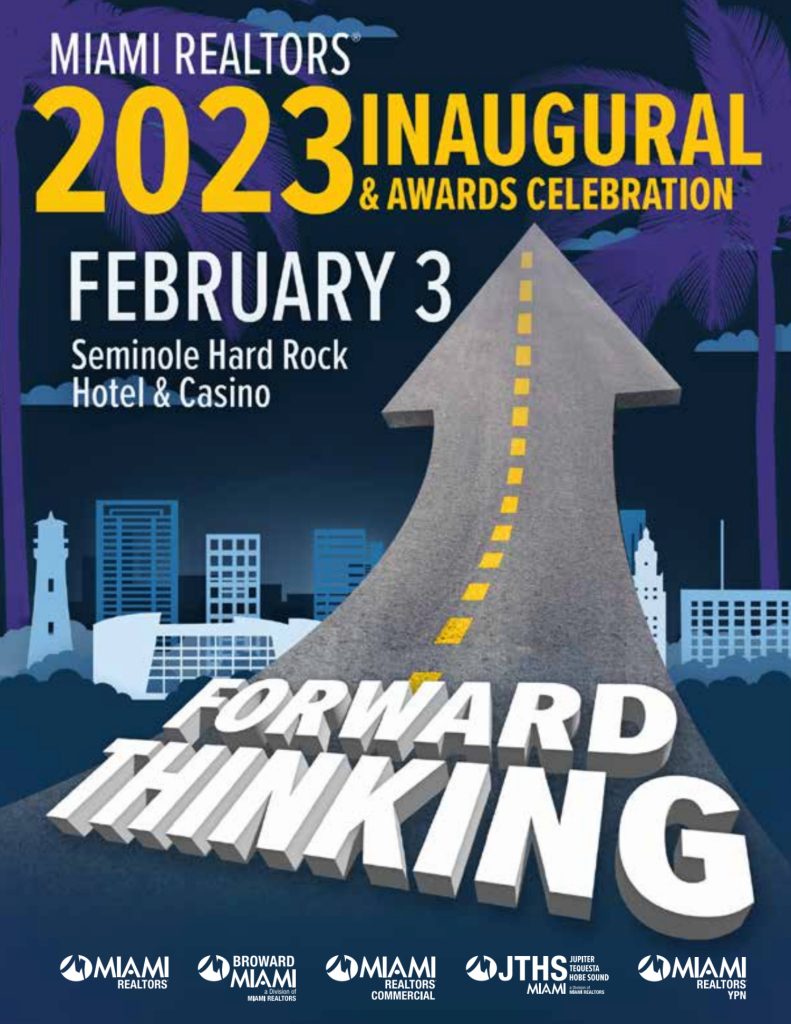 "We do it for you, because we ARE you!"
In my 10 years of volunteering for the Miami Association of Realtors, starting with the first YPN Board of Governors (Young Professionals Network), I've seen incredible talent come through the doors of the association and they all had something in common:
Passion for the profession
Drive to improve the process
And they do it for the members
The Theme this year is "FORWARD THINKING" – Now more than ever we need to anticipate, innovate and control our own narrative!
We have a number of priorities, but please keep an eye out for our human trafficking awareness initiative because we, as Realtors, have the ability to save lives!
Tracy Kasper – President-elect of the National Association of REALTORS
I want to give special, heartfelt thanks to Tracy Kasper, for flying all the way from Idaho to install our leaders. Tracy's passion for the industry is beyond anything I've ever seen and she leads with HEART – she is the epitome of a true leader and I'm honored to call her my friend.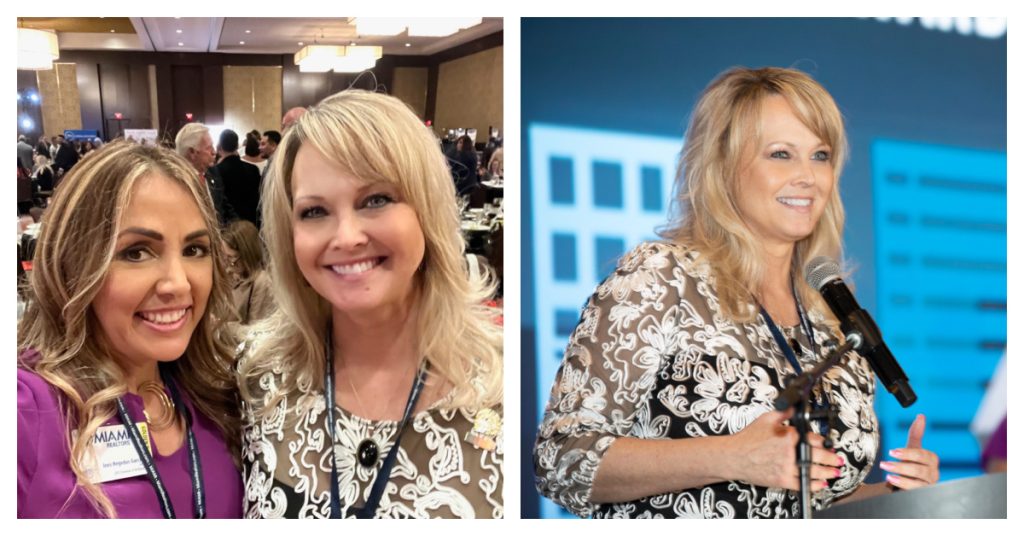 2023 Miami REALTORS leaders
Here's the 2023 Miami REALTORS team!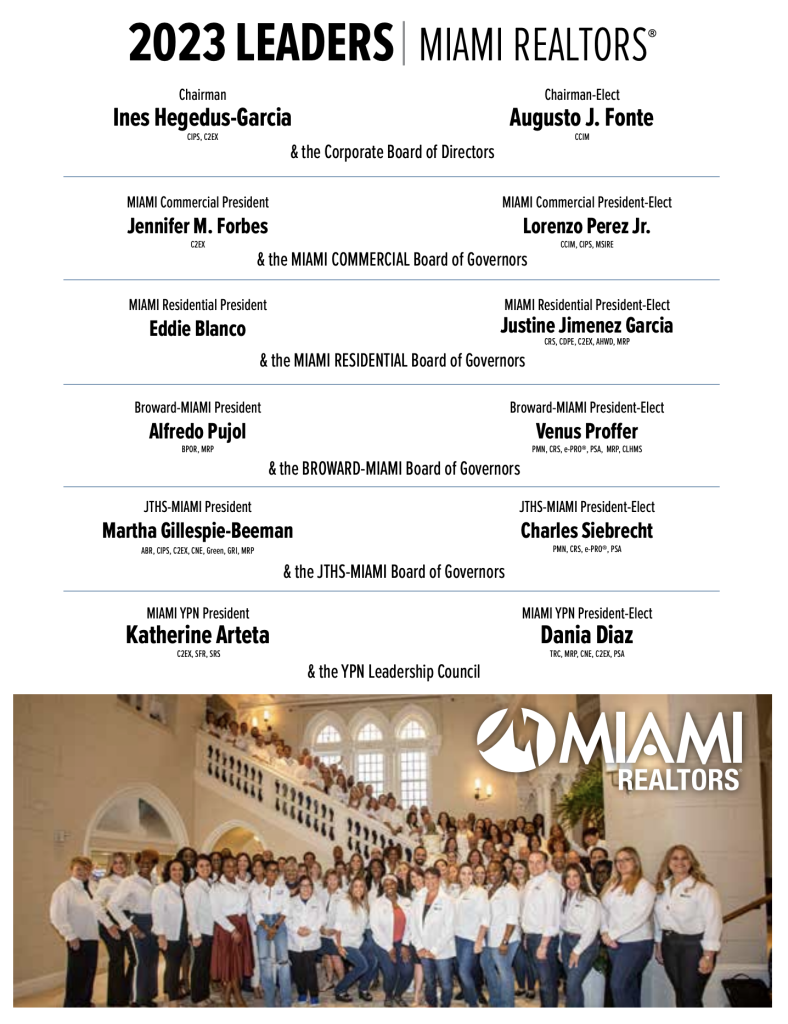 Photos from the event
2023 Miami REALTORS Inaugural – media coverage