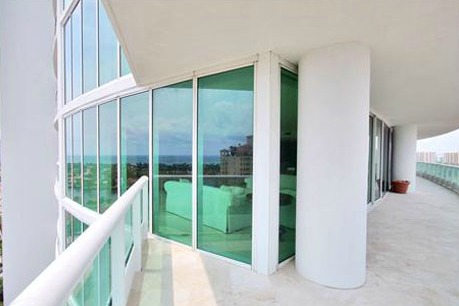 January 2011 Housing Market Report for Aventura Condos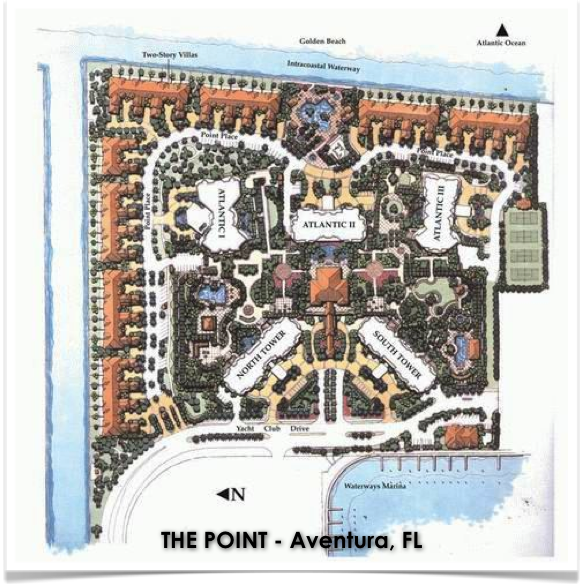 There are currently 1334 Aventura condos for sale: (57 less than at the end of 2010)
Highest priced listing: $12,000,000 for a 5/6 at Porto Vita
Lowest priced listing: $30,000 for a 1/1 short sale at Buckley Towers
Pending sales: 304
Closed sales in January: 93
The highest Aventura Condo sale in January was for a townhouse at The Courtyards at the Point which sold for $1,475,000. This 3,600 square foot 4 bedroom / 4 bathroom / 1 half bath residence with a 2-car garage had been listed for $1,595,000 since October 2010. The townhouse was right on the Intracoastal Waterway with high ceilings, hardwood floors, granite counter tops, Thermador appliances, and custom closets. The lowest Aventura Condo sale in January was for a 1-bedroom / 1 bathroom condo at Point East, which is a 55+ community. The property was listed for $33,900 and sold for $40,000. There were 14 Aventura Condo sales under $100,000 in January and 11 sales over $500,000, making the majority of the sales between $100k-$499k. 38 out of the 93 sales were distressed (short sales or foreclosures), which is 41% of January's total sales. Aventura has by no means reached bottom yet but I urge you to look at individual condos and study housing trends within them to assess how each one is doing.
The Courtyards at The Point – Aventura, Florida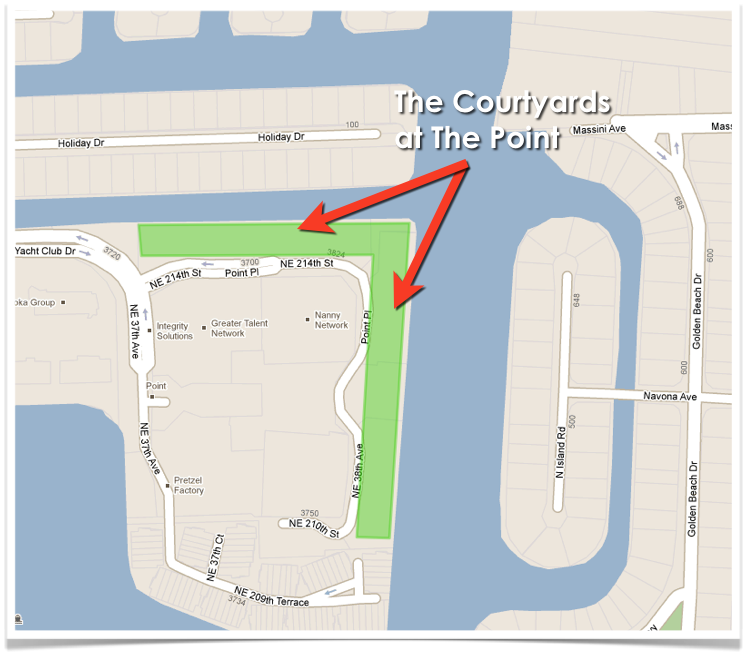 Large 2-story townhouses located at The Point in Aventura built between 1995 and 1997 offering the comfort of a home with their own 2-car garage, and at the same time, resort-style living with the amenities of The Point. There are 61 total "courtyard homes" with three different models, their own backyard, Intracoastal Waterway views and built with luxury and privacy in mind. There are currently only 3 courtyard homes for sale:
A short sale at 21209 NE 38th Ave – listed for $1,379,000
3721 NE 214th St – listed for $1,280,000
A short sale at 21105 NE 38th Ave – listed for $1,135,000
There was only 1 sale in 2010 and it was the home located at 3707 NE 214th St, which sold for $1,250,000 in June. There are no sales recorded in the MLS in 2009. It is obvious that these are not homes that are bought to flip or invest and are used by end consumer as a primary or secondary home. The Courtyard homes have always had a great reputation because of their location and bec ause they are unique with no other project like them. They are big, spacious and comfortable homes for those that love Aventura, but don't really want to live in a high-rise environment.

**all information obtained from the SouthEast Florida Multiple Listing Service**