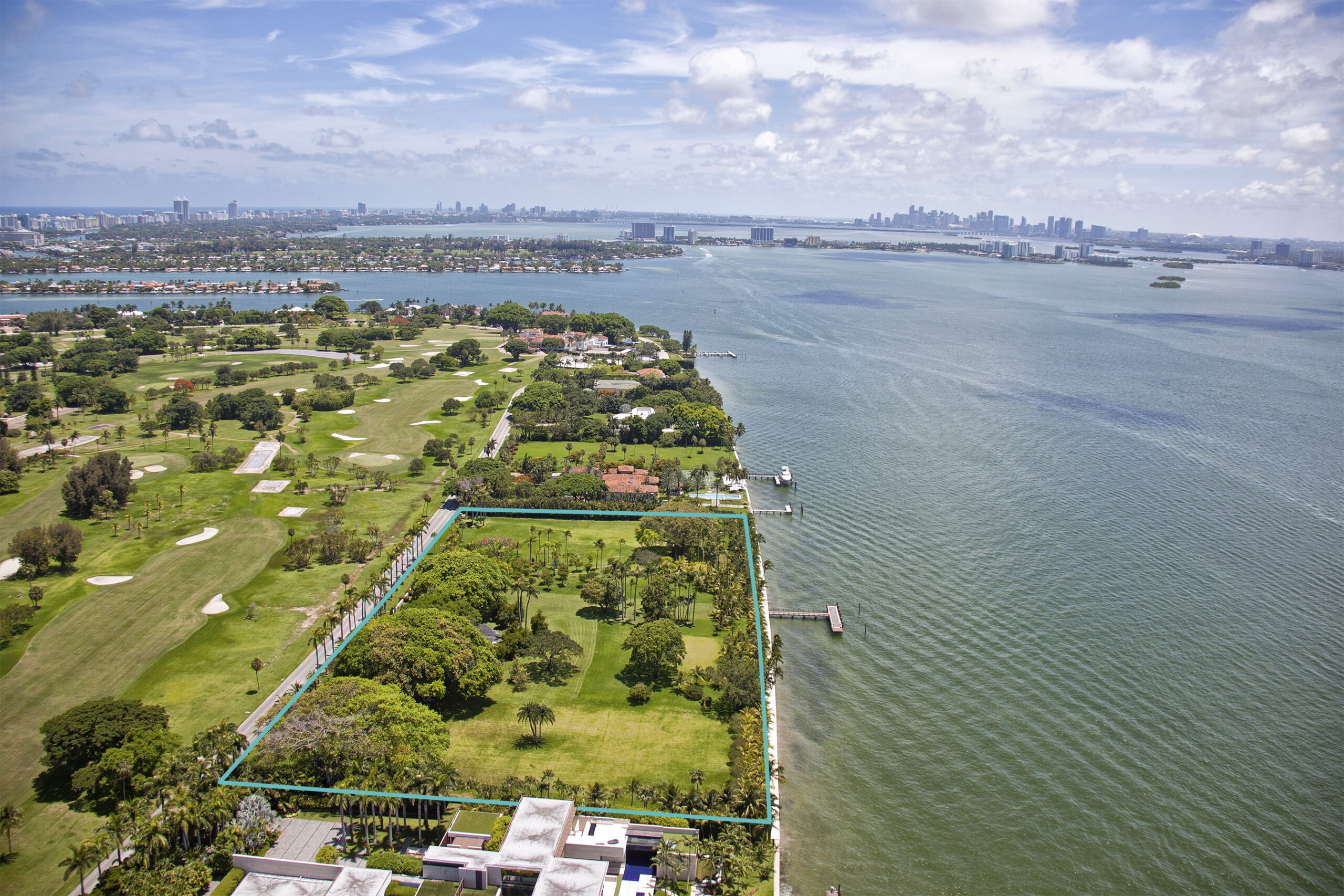 Julio Iglesias is selling 4 Indian Creek Island lots for $150 Million
Julio Iglesias just listed a huge piece of property (actually 4 lots) on Indian Creek Island for $150 Million!
We have been boating by this huge piece of property for years – the lot flanked by coconut palms has been sitting empty for decades and because of its 800′ of prime bay frontage, many have wondered what the famous Spanish singer would do with the lots.
I remember in the 80's when there was a palm roofed home on one of the properties – sort of like an overglorified chikee hut in the most perfect of settings. That home was torn down many years ago, but the intrigue of what would come next always remained.
$150 Million is a record asking price for Miami, coming to $18.75 million per acre, or about $469/ square foot. Although the property is comprised of 4 lots, Iglesias will only sell as one. According to Forbes,
The land faces the Biscayne Bay, touching an impressive 800 feet of water. The biggest reason for the eye-popping asking price, however, is the property's coveted (and large) spot on Indian Creek Island. In 2012 FORBES dubbed the barrier island "Miami's Billionaire Bunker," identifying several billionaires with homes there. It boasts just 40 parcels, all on the water and all set around a golf course. "Don't think about washing ashore to sneak in a quick 18 holes," wrote Morgan Brennan at the time. "The sole entrance is heavily guarded, and a private police force patrols the island via boat, jeep and Jet Ski 24 hours a day. Super secure, unless you consider the Iglesias family a major threat."
The Miami Herald wrote,
Iglesias isn't pulling up roots completely: He's keeping his current home on the island. But he's unloading the four lots because his original vision of building houses for his kids nearby (including son Enrique) never panned out.

"I've been spending only two months a year at my home in Indian Creek, but I do not have the time to build like I was thinking four years ago," Iglesias said in an e-mail to the Herald. "My children are older and want to live in different parts of the world, so I have decided to sell these incredible lots."
We will continue to keep an eye out on the property, a trophy one in every sense of the word.