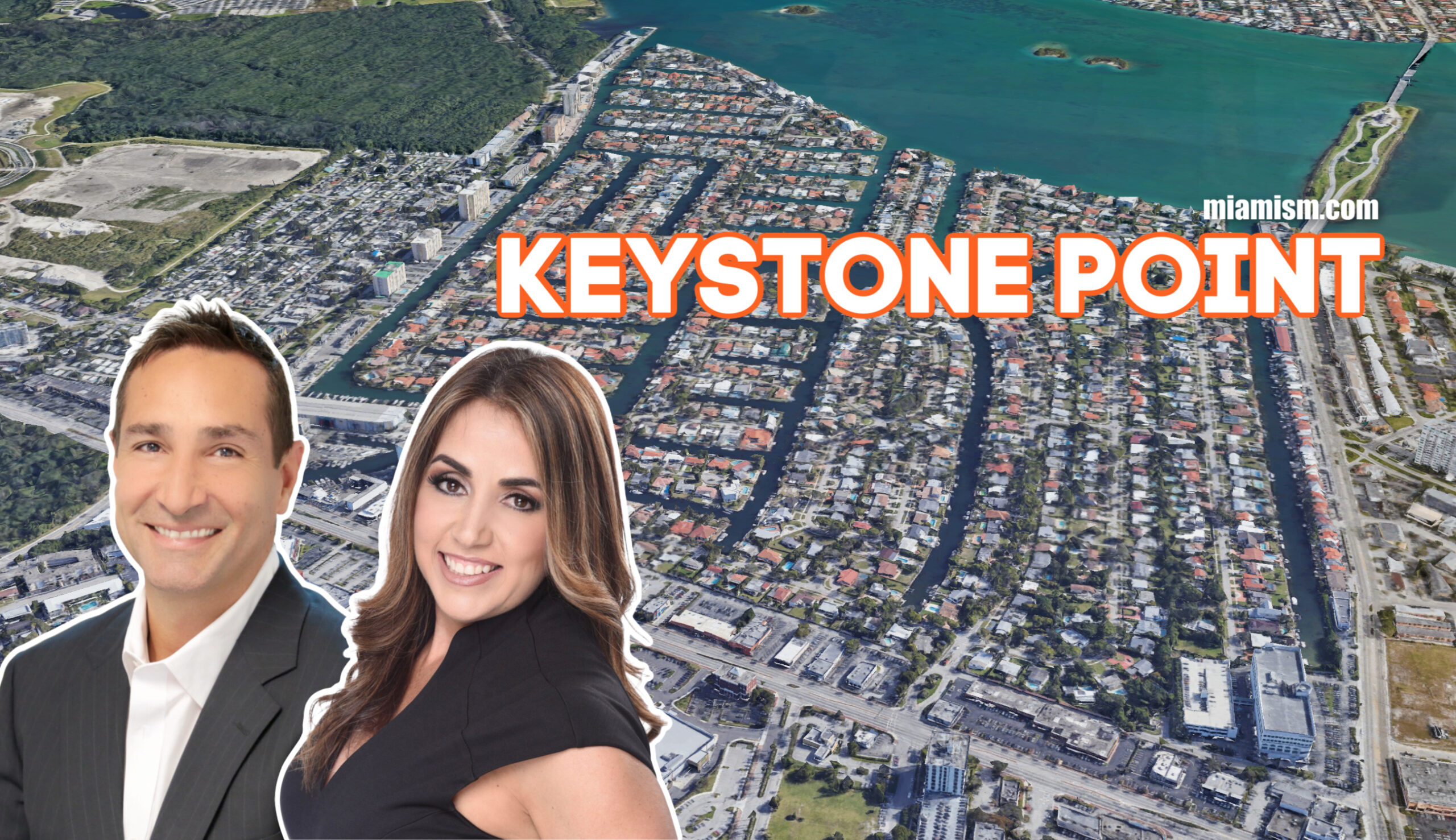 Keystone Point Real Estate Market Report – April 2020
How is the Keystone Point Real Estate Market Doing?
There are currently 38 Keystone Point homes for sale: (compared to 46 in March)
Highest priced listing: $3,390,000 for the new construction at 12685 Hickory Rd with 6 bedrooms / 6.5 bathrooms and 10,498 SF lot with 130′ of water frontage.
Lowest priced listing: $508,800 $483,400 for the non-waterfront fixer-upper at 2100 Alamanda Dr with 4 bedrooms / 2 bathrooms and 9,375 SF lot.
Pending Sales (properties under contract): 4
Closed sales in April: 1 (same as in March)
Median Sales Price in April: $1,390,000 (one sale)
DOWNLOAD KEYSTONE POINT 3-D MARKET ANALYZER REPORT HERE
The Keystone Point home sold in April was the waterfront home located at 13005 Arch Creek Ter. This was a completely remodeled home with 5 bedrooms & 4 bathrooms, 3,829 SF on 9,375 SF lot with 75′ of canal frontage with boat lift and new seawall. It was originally listed for $1,650,000, had 2 price decreases and sold for $1,390,000 ($475/SF)
The average sold price per square foot in Keystone Point, for homes on the water, in April was $475 (one sale). The average price in past years:
March's average $406 (one sale)
February's average $577
January's average $469
DOWNLOAD KEYSTONE POINT 3-D MARKET ANALYZER REPORT HERE
Keystone Point Real Estate Market Breakdown

The average price per square foot continues to increase every month (not a substantial increase, but unusual for a buyer's market). Inventory continues to decrease and economists across the nation are announcing a bounce back in demand with reopening of economy after COVID-19. Please note that Keystone Point's inventory has dropped from 21 to 13 months which is a sure indicator of a future price increase. Law of economics at work, high demand and low inventory will push prices upward.
31% of Keystone's real estate market is cash with only 22% of buyers being investors or 2nd home owners. This is a true primary residential community where people actually reside and enjoy year long waterfront living.

News are definitely positive for the housing market, especially when buyers that were holding off are coming into the market full-force.
Download our free 8-page report with averages, absorption rates, per bedroom analysis and robust stats by CLICKING HERE.
If you want to discuss updates to your home or updating your current living situation, please contact us. We provide complimentary consultations and have a team of selling and listing agents are your service