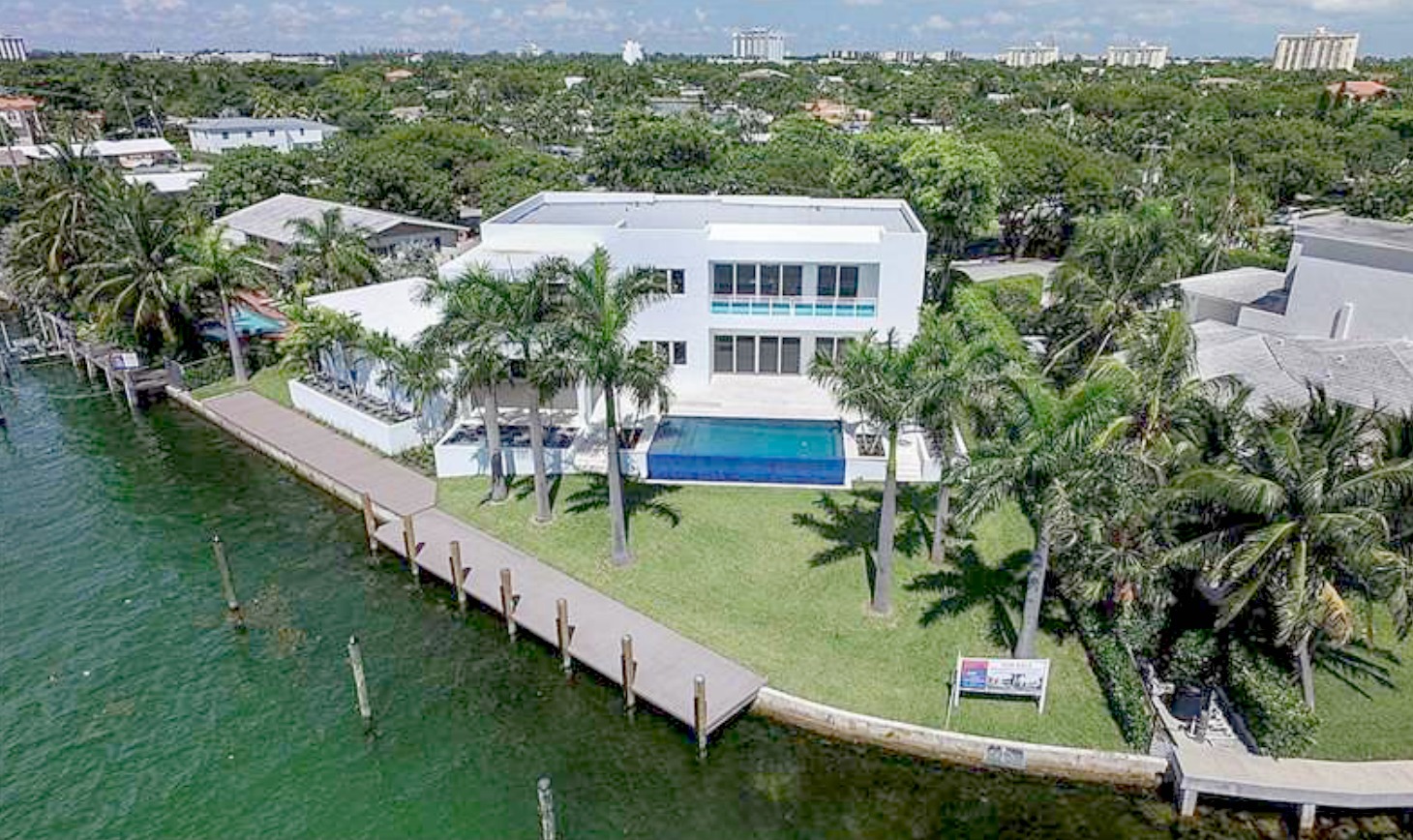 Keystone Point Real Estate Market Report – January 2017
Keystone Point Real Estate Market Report
There are currently 57 Keystone Point homes for sale: (compared to 59 in November 2016)
Highest priced listing: $6,300,000 (for the new construction with 240′ of water frontage at 12395 Keystone Island Dr)
Lowest priced listing: $469,040 for the foreclosure at 12630 Ixora Rd
Pending Sales (properties under contract): 7
Closed sales in January: 3 (compared to 2 in November)
Median Sales Price in November: $1,125,000
The Keystone Point homes that sold in January were the following:
12912 Ixora Rd – 50's house on a dry lot with 3 bedrooms, 2 bathrooms, 2,174 SF of living space and 10,625 SF lot. It was listed in November 2016 for $599,000 and sold for $490,000 ($225/SF)
2331 Bayview Ln – 1956 waterfront home with 3 bedrooms, 3 bathrooms, 2,956 SF of living space and 9,375 SF lot – 75′ of water frontage. It was originally listed in September 2016 for $1.375 Million, had 2 price reductions and sold for $1,125,000 ($381/SF)
2190 Alamanda Dr – 1955 waterfront home with 4 bedrooms, 4 bathrooms, 3,689 SF of living space and 22,328 SF lot – 175′ of water frontage. It was listed for $2.2 Million in November 2016 and sold for $2 Million ($542/SF)
The Average price per square foot for Keystone Point Homes on the water in January was $462 compared to last year's average of $432.
Keystone remains as one of the least expensive waterfront communities in Miami which makes it desirable, especially for those wanting to upgrade to the water. Prices will continue to rise conservatively and demand will stay strong. Inventory is staying steady and homes are taking a bit longer to sell but it is no reflection on pricing.
To get REAL-TIME market reports that keep you up to date on Keystone's real estate market, take a look at our North Miami, FL 33181 Market Report.
Keystone Point House of The Month
This month, The Miamism Sales Team wants to feature the home located t 12600 Biscayne Bay Dr. This bay front home was built in 1964 and has over 200 feet of open bay frontage and 25,433 SF lot!! The photos speak for itself, so take a look at listing and photos below.
To schedule an appointment to see this or any other home, please feel free to contact us.