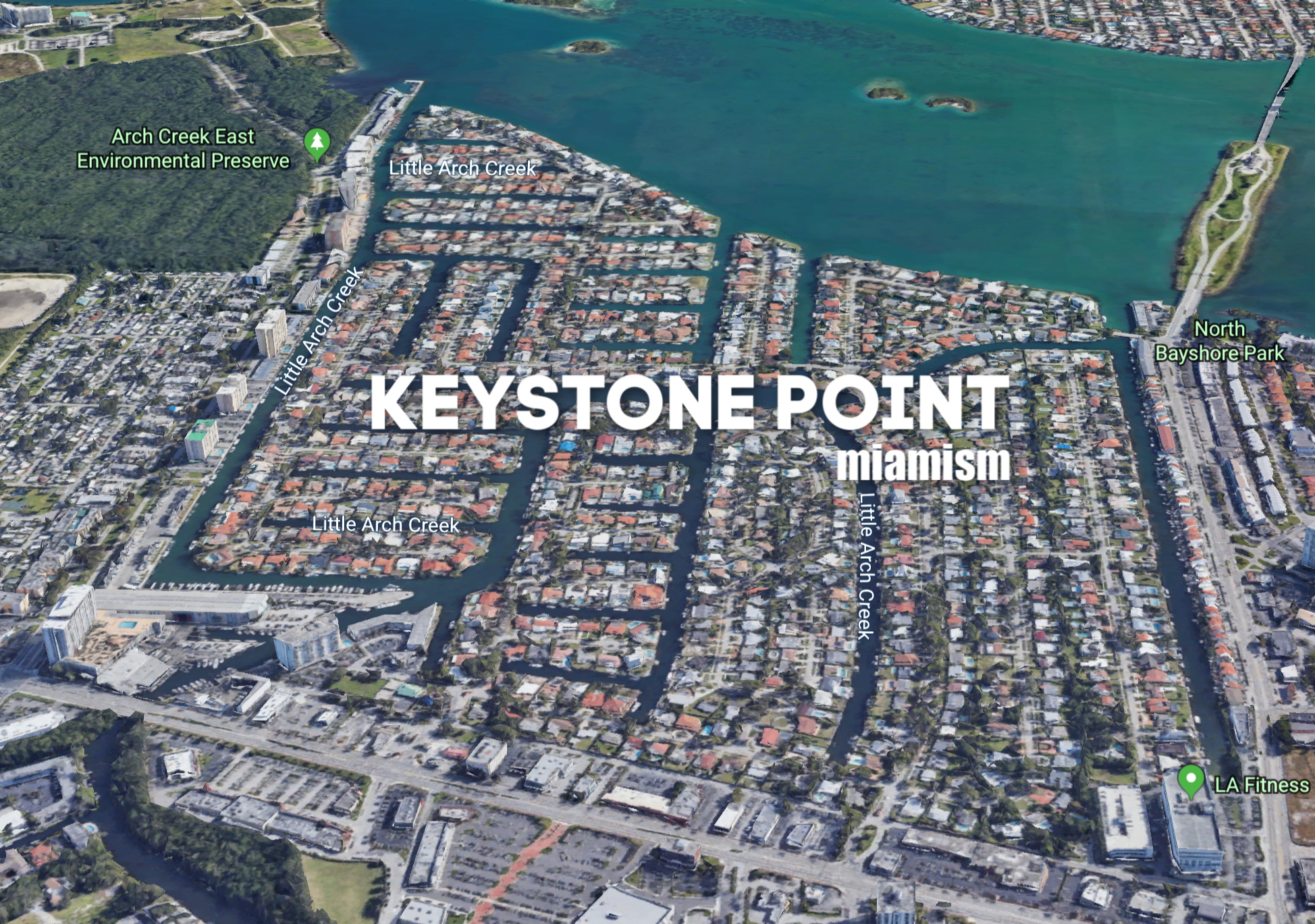 Keystone Point Real Estate Market Report – January 2020
How is the Keystone Point Real Estate Market Doing?
There are currently 48 Keystone Point homes for sale:
Highest priced listing: $2,150,000 for the corner lot home with 6 bedrooms / 4.5 bathrooms, 4,327 SF of living space on 15,209 SF lot with 190′ of water frontage, located at 2415 Magnolia Dr.
Lowest priced listing: $579,000 for the non-waterfront home at 1905 Alamanda Dr – 3 bedrooms / 2 bathrooms
Pending Sales (properties under contract): 2
Closed sales in January: 4
Median Sales Price in January : $1,075,000
The Keystone Point homes sold in January were the following:
2370 Magnolia Dr – 6 bedrooms / 5.5 bathrooms, 5,096 SF on 9,375 SF lot with 80′ of water frontage. Originally listed for $2.68 Million in March of 2017, decreased several times and sold for $2,150,000 ($422/SF)
12805 N Bayshore Dr – 4 bedrooms / 3 bathrooms, 3,063 SF on 9,375 SF lot with 75′ of water frontage. Listed for $1,150,000 in August of 2019, reduced twice and sold for $1,000,000 ($349/SF)
1985 N Hibiscus Dr – 3 bedrooms / 2.5 bathrooms, 1,941 SF on 12,503 SF lot with 37′ of water frontage. Listed for $997,000 in November and sold for $925,000 ($635/SF)
1945 NE 124 St – non-waterfront home with 3 bedrooms / 2 bathrooms, 1,761 SF on 11,250 SF lot. Listed for $595,999, MLS shows contract that fell through, one price reduction and sold for $475,000 ($274/SF)
Keystone Point Price per Square Foot
The average sold price per square foot in Keystone Point, for homes on the water, in January was $469. The average price in past years:
It is still a buyer's market in Keystone point but inventory has decreased to 15 months with average time in the market of 171 days. This leads to the question if you you are a seller in Keystone – are you flexible in price and do you know the competing inventory in order to price your home competitively?

The average discount in Keystone point is 9% and the price that moves the most is between $1 Million and $1.5 million. Did you know that 3-bedroom homes sell at an average of $386/SF and that 78% of Keystone home owners are end users and not investors?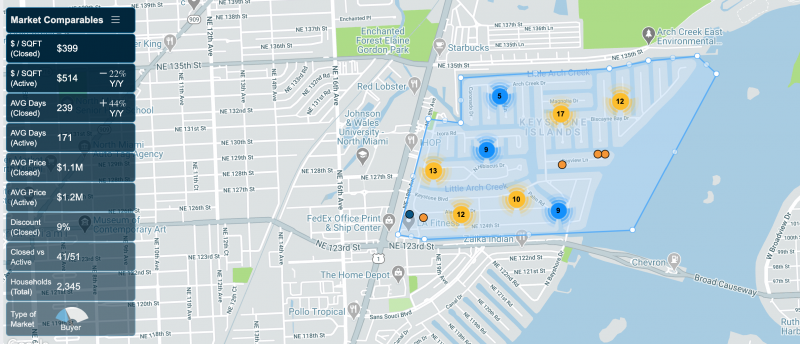 We foresee a shift in this market because of the lack of waterfront inventory in the Miami area in general. Keystone Point continues to offer the most affordable waterfront living in South Florida and its proximity to Miami Beach, airports and major entertainment, as well as its guard gates, makes it extremely desirable.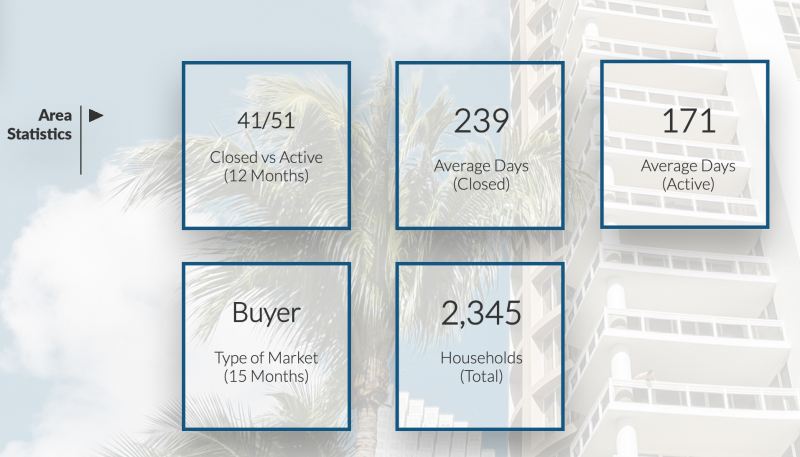 Take a look at our new reports with averages, absorption rates, per bedroom analysis and robust stats by CLICKING HERE.
If you want a no-obligation home value report for your property, please visit MiamismVALUE.com and we'll be happy to send you a personalized report. Or you can simply call me, I do answer my phone (305) 206-9366.