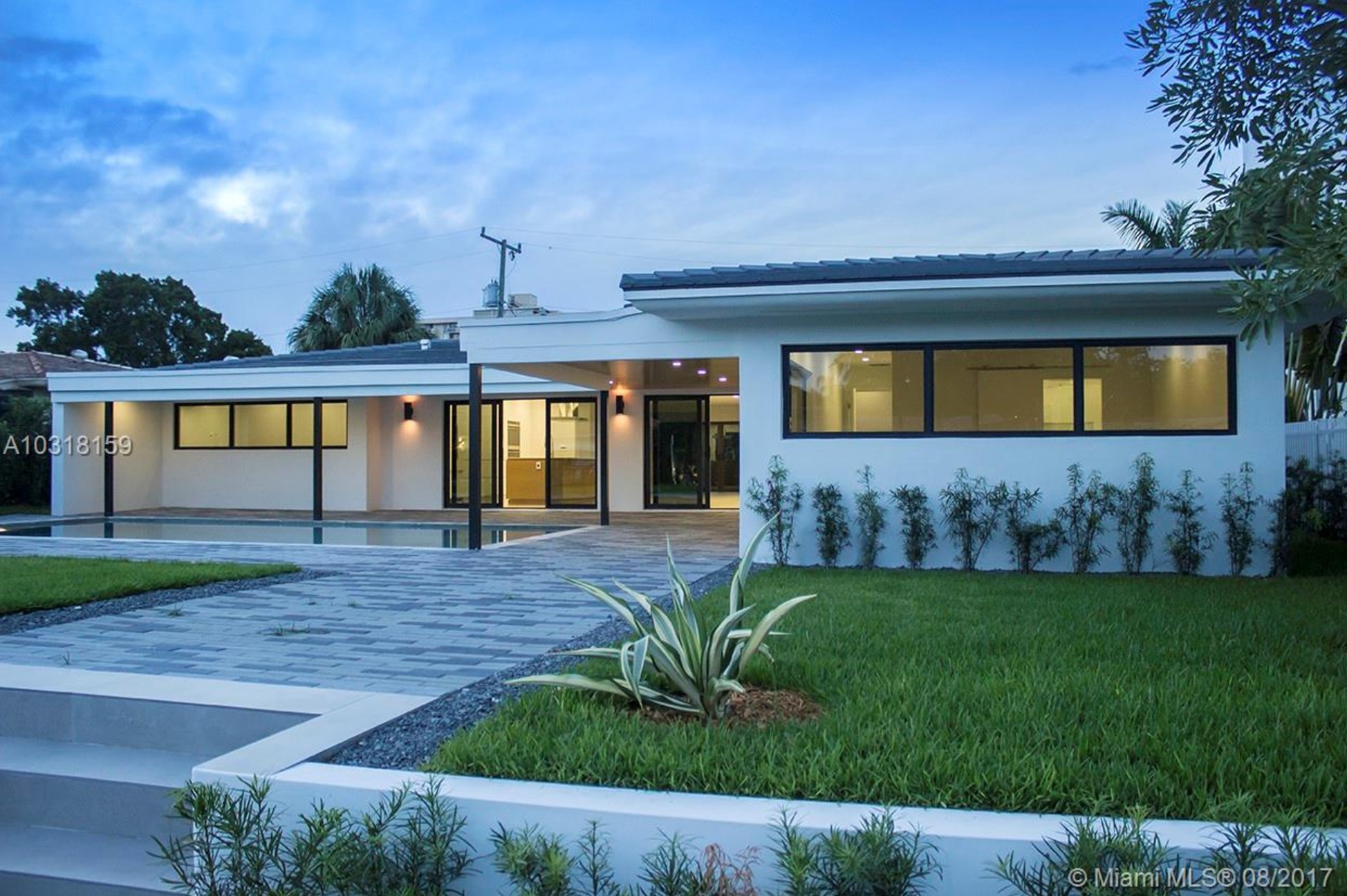 Keystone Point Real Estate Market Report – July 2017
Keystone Point Real Estate Market Report
There are currently 40 Keystone Point homes for sale: (compared to 41 in June)
Highest priced listing: $6,300,000 (for the new construction with 240′ of water frontage at 12395 Keystone Island Dr)**see info below
Lowest priced listing: $465,000 for the single-family vacant lot (not on the water) with 12,000 SF located at 1857 NE 124 St
Pending Sales (properties under contract): 3
Closed sales in July: 3 (compared to 9 in June)
Median Sales Price in June: $950,000
The 3 Keystone Point homes that sold in July were the following:
13155 Arch Creek Ter – 4 bedrooms / 3 bathrooms, 2,920 SF on 9,375 SF lot with 78′ of water frontage. Originally listed for $1.425 Million in January of 2016 and selling for $1,175,000 ($402/SF)
2000 NE 124 St – 4 bedrooms / 3 bathrooms, 2,166 SF on 11,250 SF lot with 75′ of water frontage. Listed for $1.2 Million in April of 2016 and selling for $850,000 ($461/SF)
1885 S Hibiscus Dr – 3 bedrooms / 3 bathrooms with 1,988 SF on 8,801 SF lot (not on the water). Listed for $530,000 in January of 2017 and selling for $475,000 ($239/SF)
Keystone Point Price per Square Foot
The average price per square foot for Keystone Point Homes on the water in July was $432 compared to previous months:
June average $388
May average $388
April average $372
March average $475
February average $428
January average $462
There was only one sale of a non-waterfront home in Keystone Point in July and that sold at $239/SF compared to June's average of $272.
To see average prices in Keystone Point for the first half of 2017 – take a look at last month's market report.
Please note that inventory is staying steady in Keystone. Although amount of sales have decreased, the market still favors sellers. In adjusting real estate markets we see homes taking longer to sell but not necessarily for less. You may get a sense of price drops because some sellers overprice and end up selling at market. It is crucial to work with a REALTOR that knows the area and knows how to negotiate on your behalf. Please also note that homes in move-in condition are selling faster and for more money.
Don't forget we also offer REAL-TIME market reports to help you stay on top of the pulse. For Keystone Point Real-Time market reports, go HERE or you can also go to MiamismTRENDS.com for other areas.
Keystone Point House of The Month
This month, The Miamism Sales Team recommends the completely remodeled, contemporary home at 2330 Magnolia Drive. Waterfront home with 5 bedrooms / 4.5 bathrooms, 3,400 SF of living space, 9,375 SF lot with 70′ of water frontage. It has a brand new 60′ dock and sea wall, impact windows, custom kitchen and bathrooms, audio/video system, laundry room and all work done with permits.
It's being offered at $1,999,900 ($588/SF) and you can see more photos and property information below. Contact us to schedule a private showing appointment.