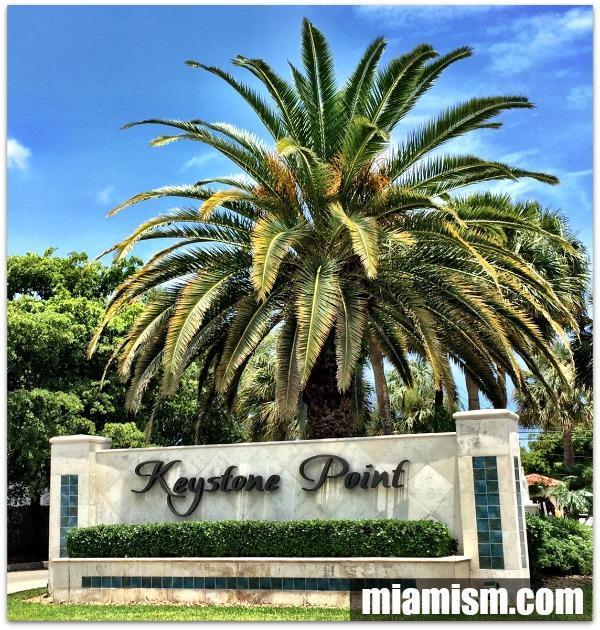 Keystone Point Real Estate Market Report – June 2019
How is the Keystone Point Real Estate Market Doing?
There are currently 49 Keystone Point homes for sale: (compared to 45 in May)
Highest priced listing: $5,195,000 for the bay-front corner lot at 12600 Biscayne Bay Dr with 265′ of water frontage
Lowest priced listing: $520,000 for the non-waterfront home at 1865 S Hibiscus Dr
Pending Sales (properties under contract): 8
Closed sales in June: 4 (compared to 3 in May)
Median Sales Price in June: $1,206,000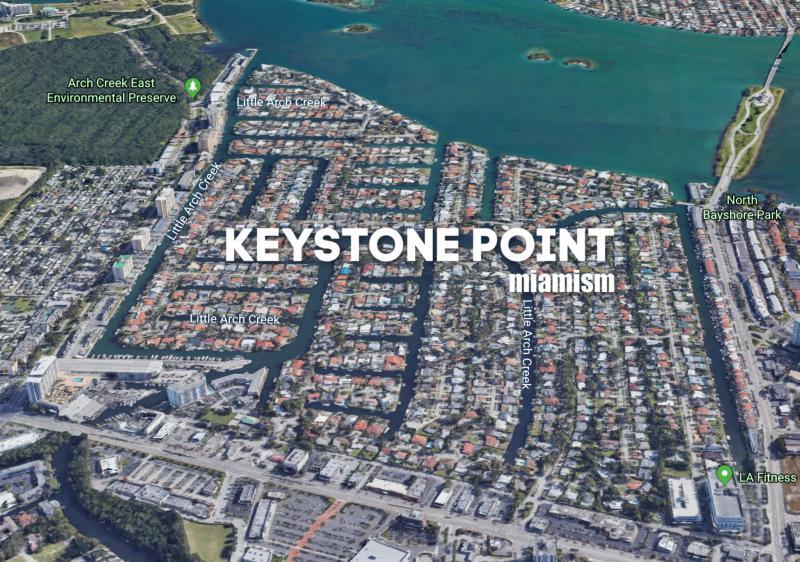 The Keystone Point homes sold in June were the following:
1935 NE 124th St – home under construction needing about $300k worth of work (not on the water) – 4 bedrooms / 3 bathrooms. Originally listed by plans in 2009 for $550,000 and selling for $475,000 **cash transaction
12610 Hickory Rd – waterfront foreclosure sold at auction, 3 bedrooms / 4 bathrooms, 3,682 SF on 13,331 SF lot. Listed for $1,140,000 and sold for $1,137,308 ($309/SF) **cash transaction
12990 Keystone Ter – waterfront, 4 bedrooms / 3 bathrooms, 3,085 SF on 12,500 SF lot with 100′ of water frontage. Originally listed for $1,650,000 in December of 2018, with several price reductions and selling for $1,275,000 ($413/SF) **cash transaction
13150 Keystone Ter – stunning waterfront, custom residence with 5 bedrooms / 4.5 bathrooms on 9,750 SF lot with 78′ of water frontage. Listed for $2,850,000 in February and sold for $2,600,000 ($673/SF)
Keystone Point Price per Square Foot
The average sold price per square foot in Keystone Point, for homes on the water, in June was $465. The average price per square foot in the last 2 years has been:
May's average $397
April's average $370
March's average $434
February's average $395 (one sale)
January's average $421 (one sale)
Keystone Point's Market Action Index decreased 2 points to 25, which shows:
Slight Buyer's Advantage

While prices have been at a plateau for a number of weeks, this is a Buyer's market and the supply of homes listed has started growing relative to demand. This indicates that prices could easily resume a downward trend in conjunction with the MAI. Prices are unlikely to move significantly higher until there is a persistent upward shift in the MAI.
Talk about a fluctuating market and more the reason for not looking at individual monthly stats but instead, 6 to 12 months at a time. We are now producing real estate reports with micro-data to help you be even more educated about buying and selling. Did you know that 4-bedroom homes in Keystone Point have been selling for less than 3-bedroom homes? The average price per square foot for 3 bedroom homes in the past 12 months is $474, compared to $439/SF for 4-bedroom homes and $592/SF for 5 bedroom homes! This is key when marketing your home for sale and understanding who the audience is for your home!
In addition, we are seeing different types of properties being sold which shows Keystone Point is attractive to buyers with cash that are willing to remodel and finish construction. Look at the auction sale on Hickory Rd or the unfinished construction on 124th St. Also notice that those properties sold way under market value and were cash transactions.
Take a look at our new reports with averages, absorption rates, per bedroom analysis and country buyers are coming from by CLICKING HERE.

If you want a no-obligation home value report for your property, please visit MiamismVALUE.com and we'll be happy to send you a personalized report. Or you can simply call me, I do answer my phone (305) 206-9366.
To see our real-time market reports, please visit MiamismTrends.com or Click HERE.