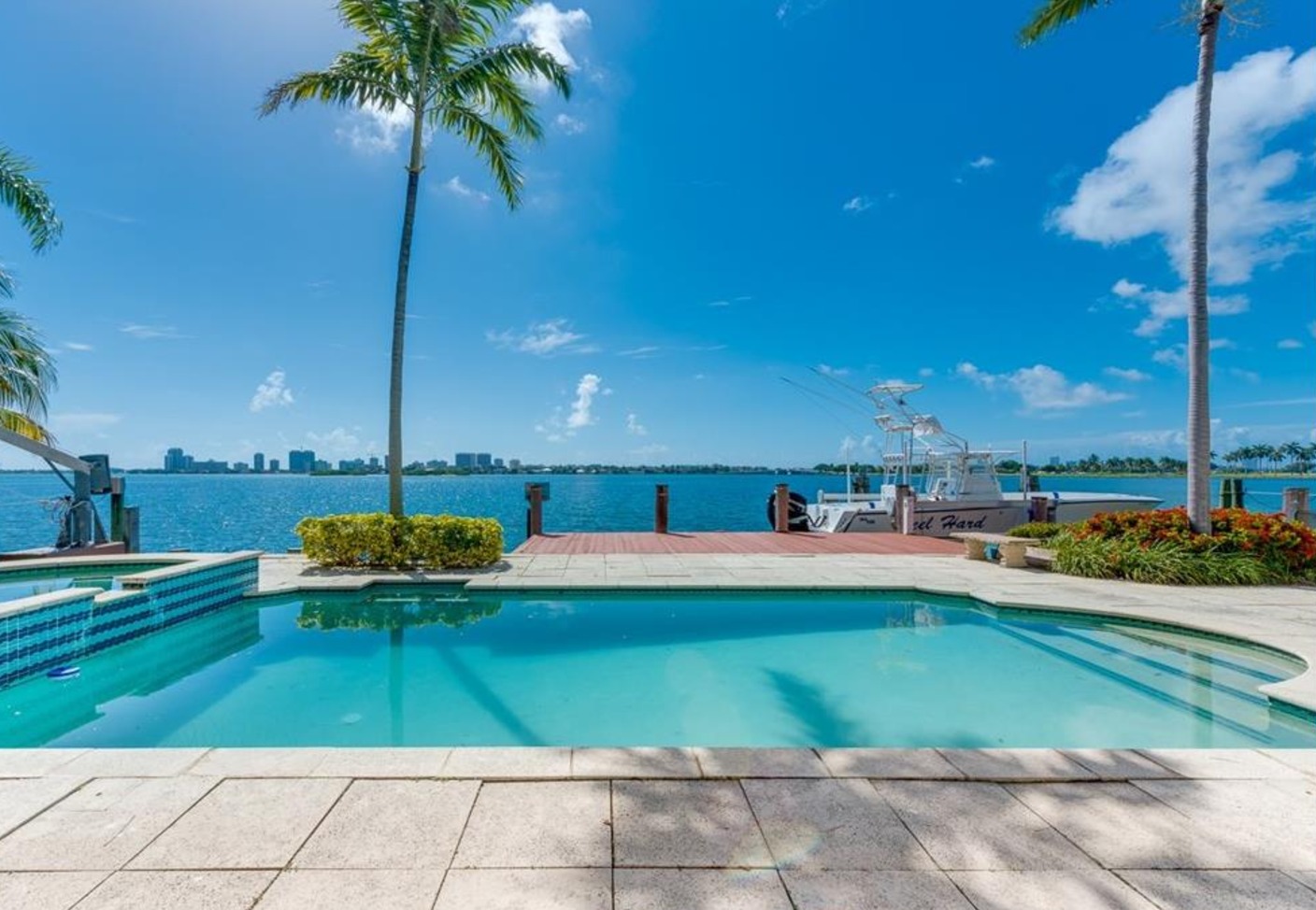 Keystone Point Real Estate Market Report – March 2017
Keystone Point Real Estate Market Report
There are currently 51 Keystone Point homes for sale: (compared to 55 in February)
Highest priced listing: $6,300,000 (for the new construction with 240′ of water frontage at 12395 Keystone Island Dr)**see info below
Lowest priced listing: $450,000 for the home at 1945 S Hibiscus Dr (see below)
Pending Sales (properties under contract): 12
Closed sales in March:4 (compared to 6 in February)
Median Sales Price in March: $1,437,500
The Keystone Point homes that sold in March were the following:
1845 Alamanda Dr – 3 bedrooms / 2 bathrooms dry-lot home with 2,298 SF and 9,825 SF lot – Originally listed for $700,000 and selling for $390,000 ($193.45/SF)
13055 Arch Creek Ter – 3 bedrooms / 2 bathrooms waterfront home with 3,045 SF and 9,375 SF lot with 75′ of canal frontage – Originally listed for $900,000 in January and selling for $900,000 ($382.33/SF)
2331 Keystone Blvd – 4 bedrooms / 3.5 bathrooms waterfront home with 3,502 SF and 9,375 SF lot with 75′ of canal frontage – Listed for $1,975,000 in December 2016 and selling for $1,625,000 ($464/SF)
13205 Biscayne Bay Dr – 6 bedrooms / 5.5 bathrooms, bayfront home with 6,117 SF and 15,270 SF lot with 100′ of bay frontage – Originally listed for $4,450,000 in September of 2016 and selling for $3,537,500 ($578.31/SF)
The average price per square foot for Keystone Point Homes on the water in March was $475 compared to February's average of $428, January's average of $462 and 2016's average of $432.
PRICES ARE DROPPING IN MIAMI!!! I don't think so!! How many times do we tell you to look at particular area, to go "hyperlocal"? These stats don't lie and help you stay on top of the pulse in your area. Knowing when to buy or sell is crucial and knowing how to interpret local real estate data is key!
Why do we give you monthly numbers if you should not be looking at month per month? Because knowing ups and downs in the market, no matter how small these are, help you compare those to the bigger picture. The bigger picture is how your market behaved in the last 6 months, in the last year and the previous year. If you start seeing a decrease on a monthly basis, month after month, then you will know what to expect in the next few months. Hope that clears up some of your questions.
So how is Keystone Point's real estate market? It's still increasing, not stabilizing or regulating itself, increasing!! What throws many off is that sellers still try to inflate their listing prices thinking they can get more, who can blame them. The facts are that inventory continues to decrease demand is still strong.
For a no-obligation consultation, feel free to contact us any time, or sign up for REAL-TIME market reports to stay on top of the real estate pulse.
Keystone Point House of The Month
This month, The Miamism Sales Team recommends the home located at 12485 Keystone Island Dr. We're talking a magnificent, 1995 bay front estate with 7,550 SF of living space on 15,300 SF lot with 102′ of unobstructed bay views. It has 5 bedrooms, 5.5 bathrooms, 3-car garage, guest quarters, butler's pantry, billiards room and modern Mediterranean design. Please see all of the listing information below and contact us to schedule an appointment.
Priced at $5,290,000