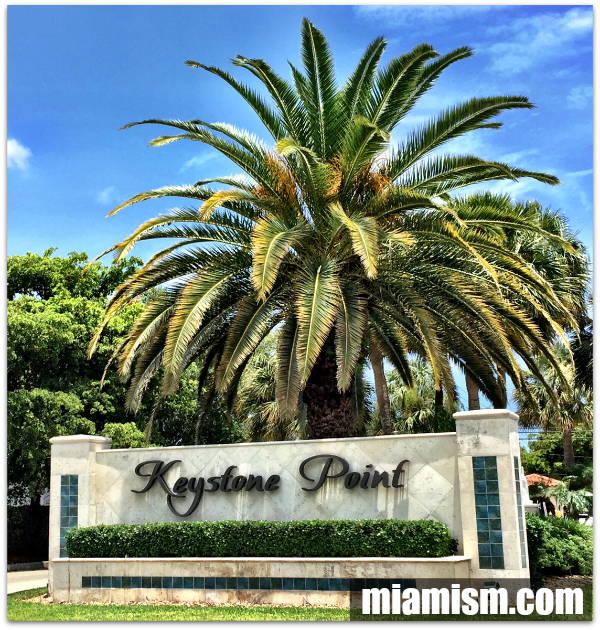 Keystone Point Real Estate Market Report – September 2016
There are currently 49 Keystone Point homes for sale: (compared to 53 in August)
Highest priced listing: $5,895,000 (open bay home with over 200′ of frontage at 12600 Biscayne Bay Dr)
Lowest priced listing: $469,040 – 3/2 foreclosure with 1,562 sq.ft. at 12630 Ixora Rd.
Pending Sales (properties under contract): 9
Closed sales in September 2016: 3 (compared to 4 in August)
Median Sales Price in September: $913,500
The Keystone Point homes that sold in August were the following:
1925 N Hibiscus Dr – 2 bedrooms / 2 bathrooms, 1,825 SF of living space on 8,475 SF lot with 75′ of water frontage. Listed for $985,000 in June and selling for $913,500 ($501/SF)
12885 Pine Rd – 4 bedrooms /3.5 bathrooms, 3,992 SF of living space on 18,745 SF lot (not on the water). Listed for $1,100,000 in May 2016 and selling for $900,000 ($225/SF)
12505 Palm Rd – 3 bedrooms / 2 bathrooms, 2,058 SF of living space on 12,450 SF lot with 100′ of water frontage. Listed in May 2016 for $1,099,000 and selling for $988,000 ($480/SF)
The Average price per square foot for Keystone Point Homes on the water in September was $491 compared to previous months:
August $386
July – no waterfront sales
June – $344
May – $452
April – no sales
March $411
February $572
January $528
The Keystone Point real estate market is cooling off a bit, similar to many areas around Miami. What exactly does that mean? It means we are not seeing a lot of sales. This does not mean that prices are dropping or that it's a buyer's market – it means inventory is staying steady, prices are as well, and homes are taking a bit longer to sell. It's a textbook correcting market. Showings have also slowed down and talk among industry professionals about factors that we can attribute to buyers' lack of urgency is the elections! Of course I'm not one to blame everything on the elections, but I do think the whole world is watching and waiting. Another factor is media talk about another real estate bubble because of the amount of condo inventory. That has all been debunked and although it's normal to see highs and lows in real estate markets, there is no proof that the single-family home market, especially in areas like Keystone Point, was inflated or over-saturated. Because it's a real estate market that requires patience, we want to introduce you to our REAL-TIME MARKET REPORTS – these reports will give you a quick snapshot of the market, will include historical views of home prices and will help you stay informed about conditions that may impact the area. Click on this link to see our North Miami, FL 33181 Market Report If you are interested in getting weekly real-time reports, just email us and we'll be glad to sign you up (without obligation, of course and you'll be able to unsubscribe any time).