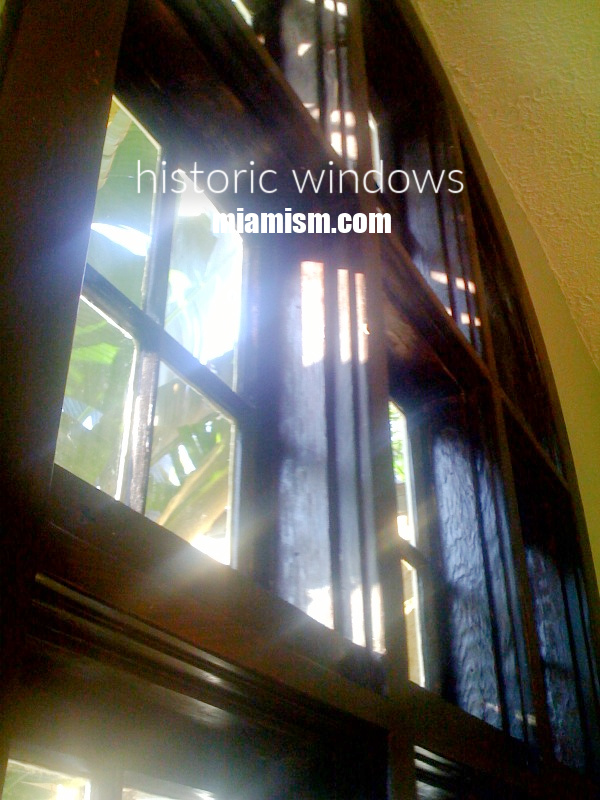 Know what is the right window for your historic home
Looking for information on how to restore or remodel a historic home? Our article from October 2007 is back, and it can help you with your questions about windows this week. We also have more helpful articles on historic homes and architecture in our blog's category section. If you're interested in buying or selling a historic property in Miami, you've come to the right place! We have a passion for historic real estate and we promise that you'll notice the difference when you work with us. Don't forget to leave us your feedback – we're here to serve you!
We ARE Miami's Historic + Architecture REALTORS!
Windows are my pet peeve. Windows are a key element in a building's architecture, and the incorrect use of a window can ruin a building's facade. Make sure you get essential tips from an expert on window use in architectural design.
When doing the Miami Real Estate thing I am always shocked at what I see. I drive around every day looking at Miami Architecture shaking my head.  You see Spanish Mediterranean homes with Colonial windows, Colonial homes with casement windows, or Mid-century modern homes with single-hung windows.  This drives me absolutely crazy, so instead of complaining, I'll try to explain some basics.
I have sketched a common window to show what proportions are about – notice the vertical nature of the window.  Different styles of architecture call for different window proportions.  And although I'm not going into detail about what type of window is appropriate for what type of architecture, my purpose is to help you "see" and discern the different proportions.
Here are 3 sketches of the same house with different types of windows – please excuse my primitive pen and inks, but I think it helps to make a point. The house is a small scaled Mediterranean Revival typical of the 1920's in South Florida.  One of the three window types is correct for the style. 
Sketch "A" shows the house with a horizontal awning window.
Sketch "B" shows the house with a vertical casement window.
Sketch "C" shows the house with a colonial window.
The differences may be a bit subtle, but the correct use for a Mediterranean Revival home is the casement window, "B".  If we want to go into detail, the proportion of the window lights and the placement of the muntins is also very important.  But I would much rather see a plain casement without muntins, than the other 2 applications.
My recommendation is to try to find original floor plans of the home, to see what the original window proportions were.
So what's the purpose of this blog and how does it apply to you?  Start looking at windows, notice differences, that way when you are ready to replace a window in your home, you will know which type to use.
Please don't ask window companies, most of them will not care what you use and which window type is appropriate; on the contrary, in most cases, they will care about what's easier for them to install; when in doubt, ask a professional.  There are plenty of architects that do consulting and would be glad to answer questions.  There are also historic boards throughout that may be able to help you.