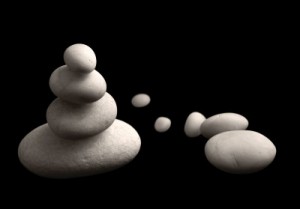 Listing Prices versus Selling Prices in Miami
What is the average percent change between listing and selling price in Miami?
I wish it was a science – As a listing agent it would be as easy as raising the price of our Miami Listings by that percentage to assure the sellers get their price. Of course there are charts and statistics all over the place.
In Miami they do them all the time, our local board even provides those statistics for global numbers but real estate is local. If you study all the different cities that encompass Miami Real Estate and Miami Beach Real Estate you realize that it's not only impossible to stereotype, but it's just not right.
It's similar to telling me that I must be Cuban because I can speak Spanish (I know it sounds far fetched, but it really isn't – there are dozens of Spanish-speaking nationalities and stereotyping about any one of them is limiting).
The one that really gets me is when Miami Beach Real Estate Statistics get mixed with Miami Real Estate Statistics – 2 different worlds…..doesn't make sense. Even in Social networking sites we get the question "how much lower than the asking price should we offer for this Miami Beach Condo?" the answer is always the same: Find a Realtor that knows the area – that knows the current market conditions and can do a market analysis for you.
Here is what you need to know as a buyer
Many Miami Realtors over price their listings – they tell their sellers what they want to hear just to get the listing. Those properties, when they do sell, usually have a HUGE disparity between listing price and selling price.
Some other Miami Realtors price their properties to sell according to comparable closed sales in their area (it's been proven that those properties sell quicker) – in cases like these, the difference between listing price and sales price can be very small.
Listing price of short sales and foreclosures mean absolutely NOTHING until you have a signed bank approval. Some properties are underpriced to encourage offers and the counters from the bank are many times above listing price. Some sell under listing price, some above and there is no "average percentage".
Seller personal circumstances always come into play – motivation, financial difficulties, relocation, etc. may determine how flexible a listing price is. Not all sales are distress sales
So how can you determine what to offer? A market analysis of comparable sales in the last 6 months is a must but make sure you compare apples to apples – comparing a bank owned fixer-upper to totally updated homes will not do the trick. Here's 2 very different examples in Miami Shores and Miami Beach:
This Miami Shores home was listed on August of 2007 for $1,249,000 and sold in May of 2008 for $932,000 That's a difference of $317,000 from listing to sale price and equivalent to 25.39% off the listing price.
This Miami Beach home was listed on October 2007 for $1,799,000 and sold on February on 2008 for $1,675,000 That's a difference of $124,000 from listing to sale price and equivalent to 6.9% off the listing price. If you would apply the Miami-Dade listing vs. sales price average to any of these homes, the selling price would have been totally different. If you are a buyer looking for a property whether at a steal or not, just make sure you educate yourself about the particular property and the comparable sale prices. Don't assume that all real estate sellers are desperate and are willing to give their property away and at the same token, don't assume that all sellers are unflexible either. In today's Miami real estate market, you never know who will end up with an amazing deal and who won't.