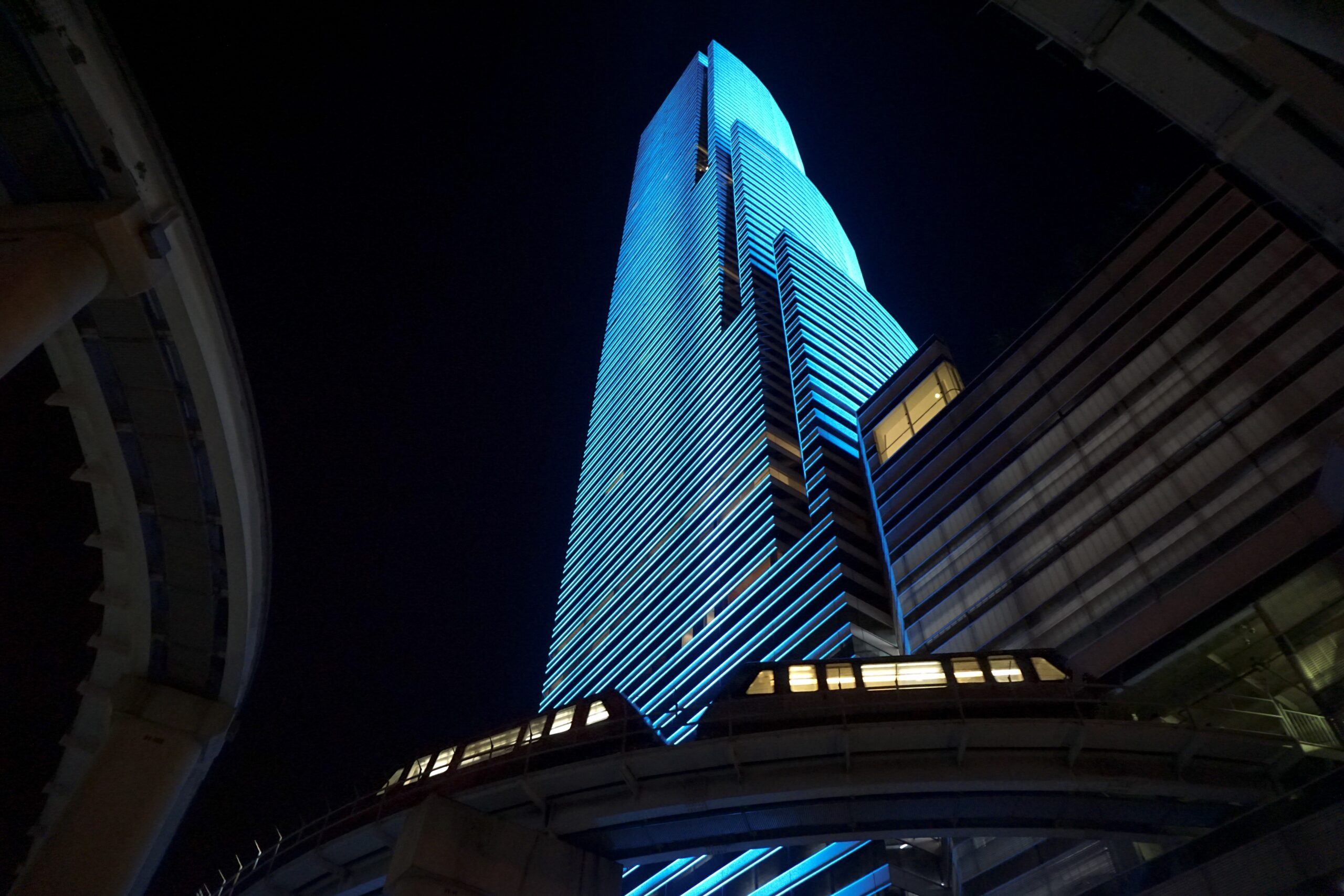 Miami is the 6th Most Important Global City
Miami is the 6th most important city in the world according to Knight Frank's Globas wealth report which identifies where the wealthy are investing their money.
According to Knight Frank's new Global Wealth Report for 2015, Miami ranks six in top 40 most important global cities for super wealthy. London came in at number 1 for the world's ultra-high-net-worth individuals (UHNWI), followed by New York, Hong Kong and Singapore.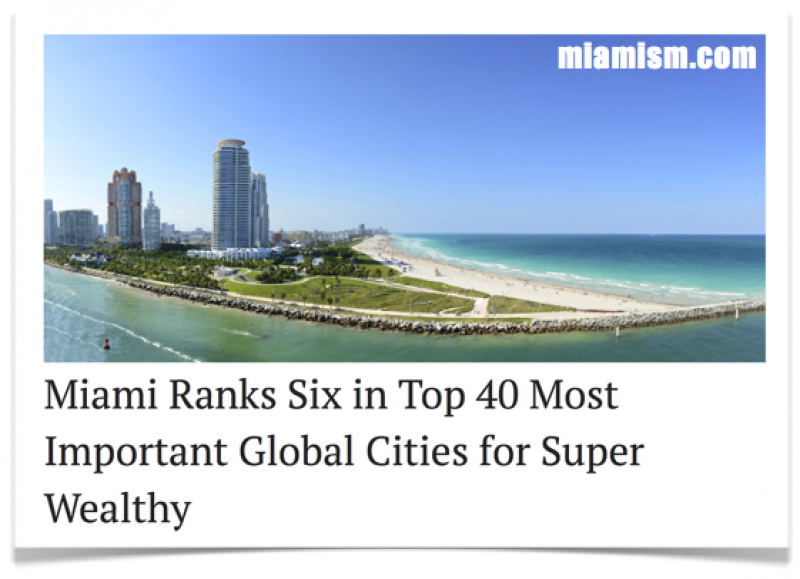 World Property Journal follows up by telling us,
Yet Miami, over the last decade, has quietly moved further up the list of the 'Top 40' most important global cities for the world's super rich. In 2015, Miami now is ranked number six worldwide, ahead of cities like Paris and Dubai.
Knight Frank's Attitudes Survey reveals cities where the best investment opportunities are for the super rich in 2015,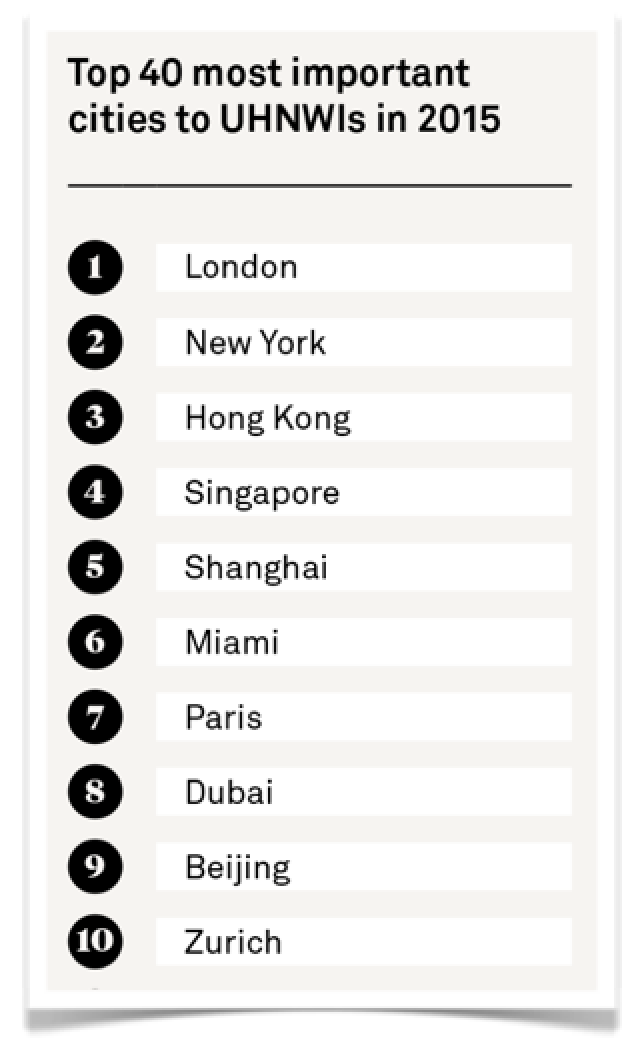 Looking to the future, one constant remains: the rise of the Asian powerhouse cities, the relative decline of the European centres and the tussle between the two global behemoths – New York and London, with New York expected to be the most important city for global UHNWIs in 2025.
This goes hand in hand with our article from September 2014 – Why you need to invest in Miami real estate right now. If the super rich believe in Miami, then it gives us further food for thought.
Miami as a Financial Hub
Miami as a Tech Hub
Miami has lower taxes
Miami Shopping, Gastronomy and Culture
Miami as Top City in Wealth
Miami's Infrastructure
Miami Starchitects
Miami as Top Beach City
Contact us if you are interested in buying or selling in Miami, we specialize in architecturally significant and historic properties and have team members all over South Florida to help you with any type of investment.