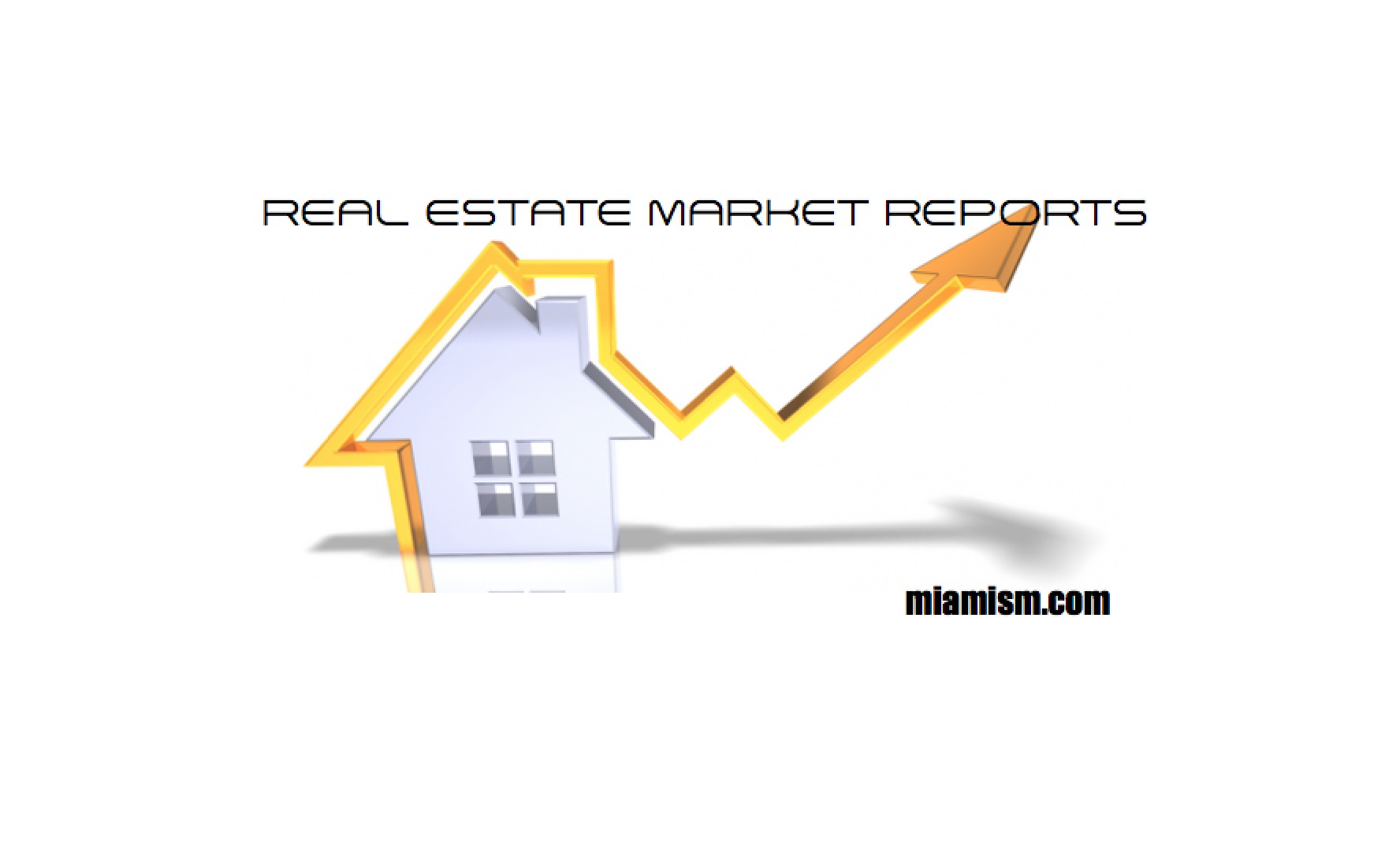 Miami and Miami Beach 2Q Elliman Reports
You know we are not fans of compiling real estate market reports for whole cities because of the local nature of pricing and marketing. But we also know it is helpful to look at overall numbers to see how the Miami and Miami Beach real estate markets are behaving. We have shared Realtor.com market reports in the past and now we will share Elliman Reports for Miami Homes, Miami Condos, Miami Beach homes and Miami Beach condos. We cannot stress enough the importance of requesting a comparable market analysis for your own property, one that compares properties in the near vicinity of your home or condo. Localized market reports also help focus in your particular area, we prepare those on a monthly basis according to our readers' needs. If you want to know how your particular area is doing, please email us at marketreports@miamism.com.

Miami Real Estate Market Report – 2Q 2014
Quarterly Survey of Miami Coastal Mainland Sales for the 2nd Quarter of 2014 shows housing prices increased as sales slipped. Inventory increased from last year's low and more than half of all sales were cash transactions.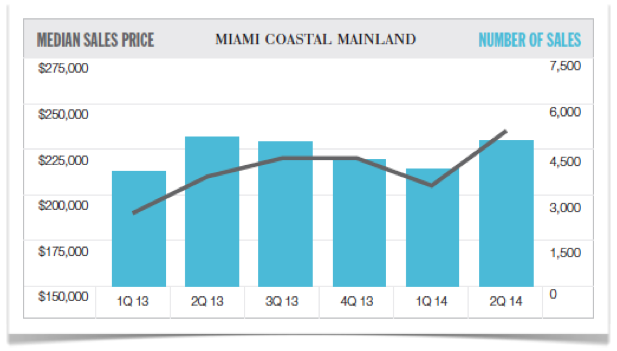 Median sales price in Miami increased 11.9% to $235,000 from the same period last year. Average sales price and average price per square foot followed same pattern, rising 9.9% and 8.3% respectively over the same period. Listing inventory was up 34.5% to 9,082 from the same period last year. Overall sales slipped 2.3% from prior year quarter, largely from the decline in distressed property sales. Non-distressed condo sales were up 3.7% and non-distressed single-family sales increased 9.3%. The median sales price of a luxury condo increased 2.6% to $872,500 and the median sales price of a luxury single-family increased 13.5% to $1,362,500 respectively from the prior year quarter.
Miami Condos Report
Prices above prior year levels as average square footage remained unchanged. Listing inventory increased from last year's level, but remained low. Decline in sales attributable to fewer distressed sales. Marketing time declined as listing discount edged higher.
Miami Homes Report
Overall housing price indicators saw double-digit gains. Sales edged higher as the number of listings expanded. Marketing time and negotiability declined. Distressed sales decreased as non-distressed sales increased. DOWNLOAD COPY OF ENTIRE 2Q 2014 MIAMI COASTAL MAINLAND SALES HERE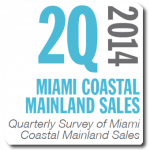 Miami Beach Real Estate Market Report – 2Q 2014
Quarterly survey of Miami Beach / Barrier Islands Sales for the 2nd quarter of 2014 shows price indicators were higher than prior year levels. Rising prices have brought more re-sale inventory into the market. Average marketing times continued to decline.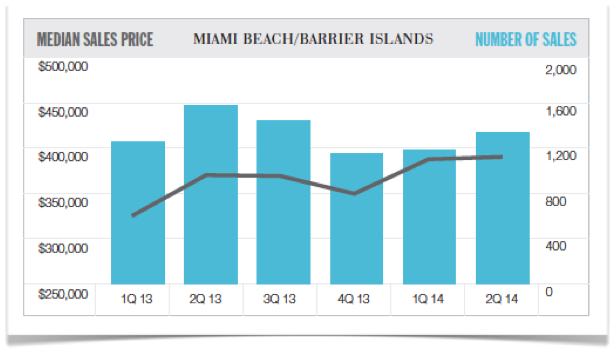 The Miami Beach/Barrier Islands region was characterized by rising housing prices, an increase in inventory off of year ago lows and decline in distressed sales. Listing inventory has jumped 34.3% to 3,681 from the year ago "bottom." Sellers have been pulled into the market by rising housing prices. Median sales price increased 5.4% to $390,000 from the same period a year ago. Average sales price and average price per square foot followed the same pattern, rising 8.7% and 9.7% respectively. As a result, sales activity fell 15.1% to 1,334 raising the absorption rate, the number of months to sell all listing inventory at the current rate of sales, to 9.3 months. The luxury condo market, representing the highest 10% of all sales, began at $1,600,000 in the second quarter. The median sales price of the luxury single family market had an entry threshold of $5,750,000 and increased 5.1% to $8,935,000 from the same period last year. Luxury inventory for condos and single-family properties expanded 12.9% and 47.5% respectively from the same period last year.
Miami Beach Condos Report
Price indicators were above prior year levels, distressed prices rose faster. Sales volume fell as inventory climbed higher from prior year lows. Negotiability and marketing times declined.
Miami Beach Homes Report
Prices generally higher, non-distressed prices surged. Inventory expanded from year ago "bottom." With higher supply and lower sales, pace of market has eased. DOWNLOAD COPY OF ENTIRE 2Q 2014 MIAMI BEACH / BARRIER ISLANDS SALES HERE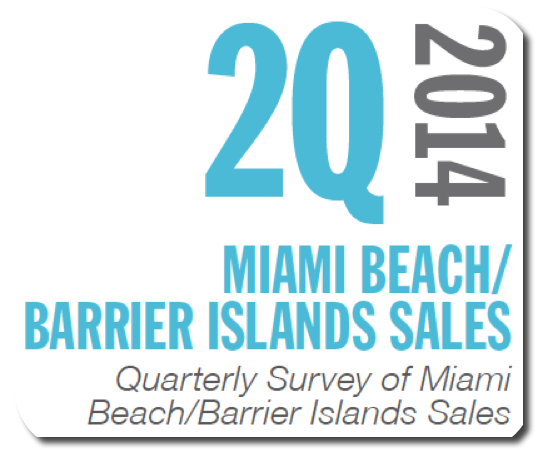 **The Douglas Elliman Report series is recognized as the industry standard for providing the state of the residential real estate market. The report includes an extensive suite of tools to help readers objectively identify and measure market trends, provide historical context to current information and provide comprehensive analysis of the results. Prepared by Miller Samuel, Inc. CHECK YOUR CURRENT HOME VALUE GET A FREE SELLER GUIDE