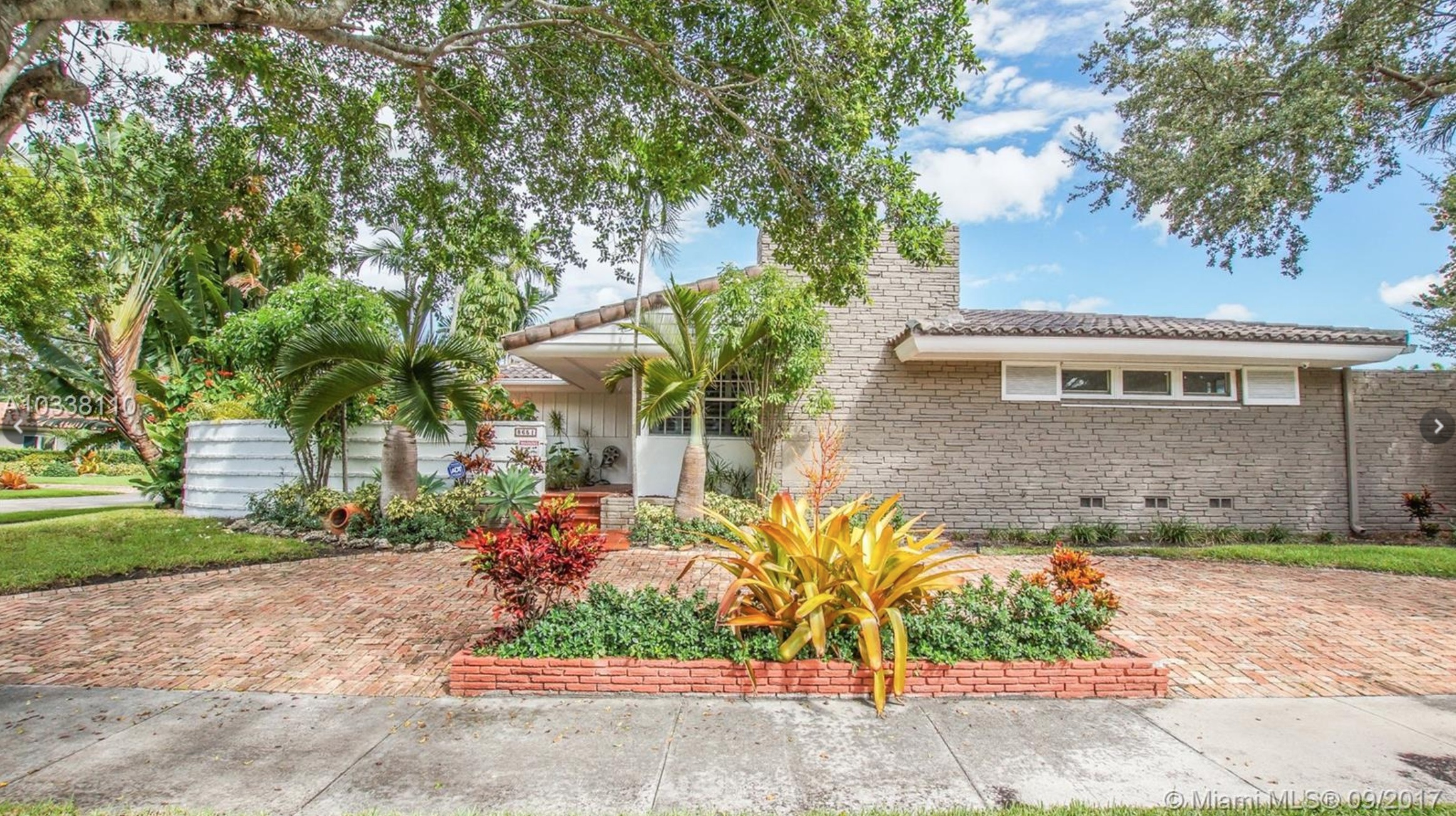 Miami Architectural Homes – Wahl Snyder Home For Sale in Davis Harbor
Because we are the official historic and Architecture REALTORS in Miami, we need to tell you about a special Wahl Snyder home that is currently for sale in Davis Harbor. Please take a look at the details below and contact us to schedule an appointment to see this or any other architecturally significant property in Miami.
Who is Wahl Snyder?
Wahl Snyder, one of the most important architects to bring modern architecture to South Florida.
"Wahl Snyder is renowned as the architect who introduced the split-level house (1939) and townhouse designs (1964) to the Miami area. Snyder's architectural hallmark was a keen interest in bringing the outside world into a house's living space. Many of his designs feature open garden spaces within the building's frame, outdoor patios which seamlessly blend into interior space and large overhanging roofs which shade the building, allowing doors and windows to remain open. Even as air conditioning freed architects to isolate buildings completely from the elements, Snyder continued to make the outdoors an integral part of his designs, never forgetting climate's central importance to Florida and Caribbean life"
Tropical modernism uncovered in this 4 bedroom / 3.5 bathroom, waterfront home in Davis Harbor. Original splendor visible all around although "modernized" throughout the years. It sits on 11,105 SF lot at the end of Davis Harbor canal with 2,998 SF of adjusted living area and built in 1949.
It has an oversized Tiki hut with summer kitchen, large dock, boat lift and heated pool. Some things are out of period but nothing difficult to solve like balustrades on water's edge, window proportions and finishes. Location and lot placement are superb!! Definitely a gem for the smart, discerning architectural buyer.
It's offered for $1,350,000
For additional information, please click THIS LINK and contact us to schedule a showing appointment